The 2020 round-up: Film and Furniture's most read features
We've all watched more than our fair share of films and TV series in 2020. Dare we say being forced to stay indoors has had some advantages?
Despite all the drama and set-backs, it's been another action-packed year at Film and Furniture HQ and we welcomed many thousands of new readers and followers from all over the world interested in the details of furniture and decor in the film sets of your favourite movies.
As the year draws to a close, we take a look back at our Top 10 most popular features here on the website as well as our most popular posts on Instagram. Even though several of these articles were published before 2020 they continue to draw interest from far and wide!
What did you catch and what did you miss?
Film and Furniture's Top 10 most read features of 2020
No 10. The film sets and production design of Maze Runner: The Death Cure and an exclusive tour of Ava Paige's WCKD office
The scene in Maze Runner Death Cure which had our eyes on stalks was the dramatic and carefully considered office in the WCKD headquarters – the domain of WCKD's authoritative, mysterious executive director Dr. Ava Paige (played by Patricia Clarkson). To help us identify this film set's contents, furniture and decor we caught up with Set Decorator Anneke Botha to talk us through the details. 
No 9. Lenore Osgood's inspiring luxe home in Ratched
More is more! The former LA home of Hollywood designer Tony Duquette known as 'Dawnridge' is the setting for the glamorous eccentric Lenore Osgood's (Sharon Stone) home in Ryan Murphy's Ratched.
No 8. Life imitates art: 6 key artefacts in Blade Runner 2049 and the hidden stories they tell.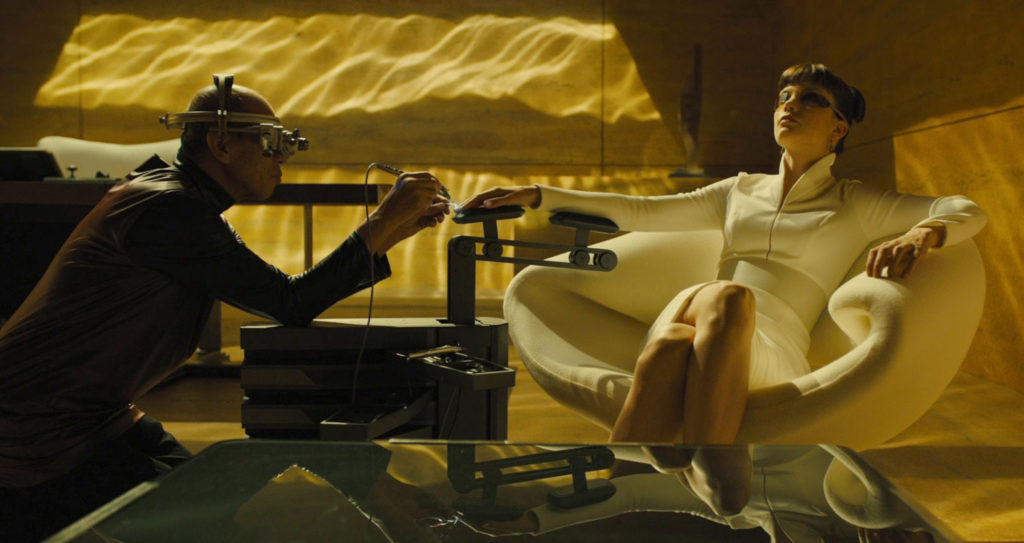 F&F founder Paula Benson shared her opinions on the hidden narrative behind some key objects in Blade Runner 2049, supplemented by fascinating facts gleaned from conversations with the movie's Set Decorator Alessandra Querzola SDSA and Concept Artist Mike Hill.
Given the technological, political and environmental news in the world today, the choice and design of many of these objects predict the future with more insight than one might realise.
No 7. #FFFind: The picture of woman with afro in The Shining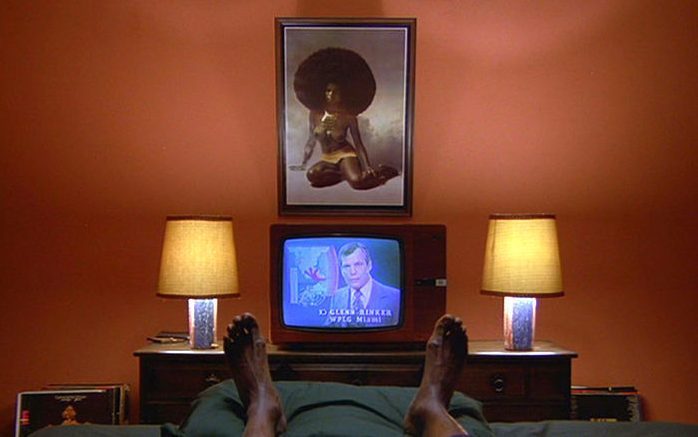 We went down a few rabbit holes investigating the story behind the pictures of captivating black women with afros in Kubrick's The Shining. These pictures hang in Dick Hallorann's (Scatman Corothers) Florida apartment: One above the TV and the other behind his bed.
We found them!
No 6. Batman's taste in modernist furniture
Batman v Superman: Dawn of Justice directed by Zack Snyder spurred not only a battle between two DC Comics superheroes but also between critics and fans. One indisputable winner was Bruce Wayne's house. His stunningly designed modernist lake-side house which was influenced by Mies Van der Rohe's Farnsworth house, continued to draw interest throughout 2020 even though we published this piece back in 2016!
No 5. Suits TV show furniture and props are up for auction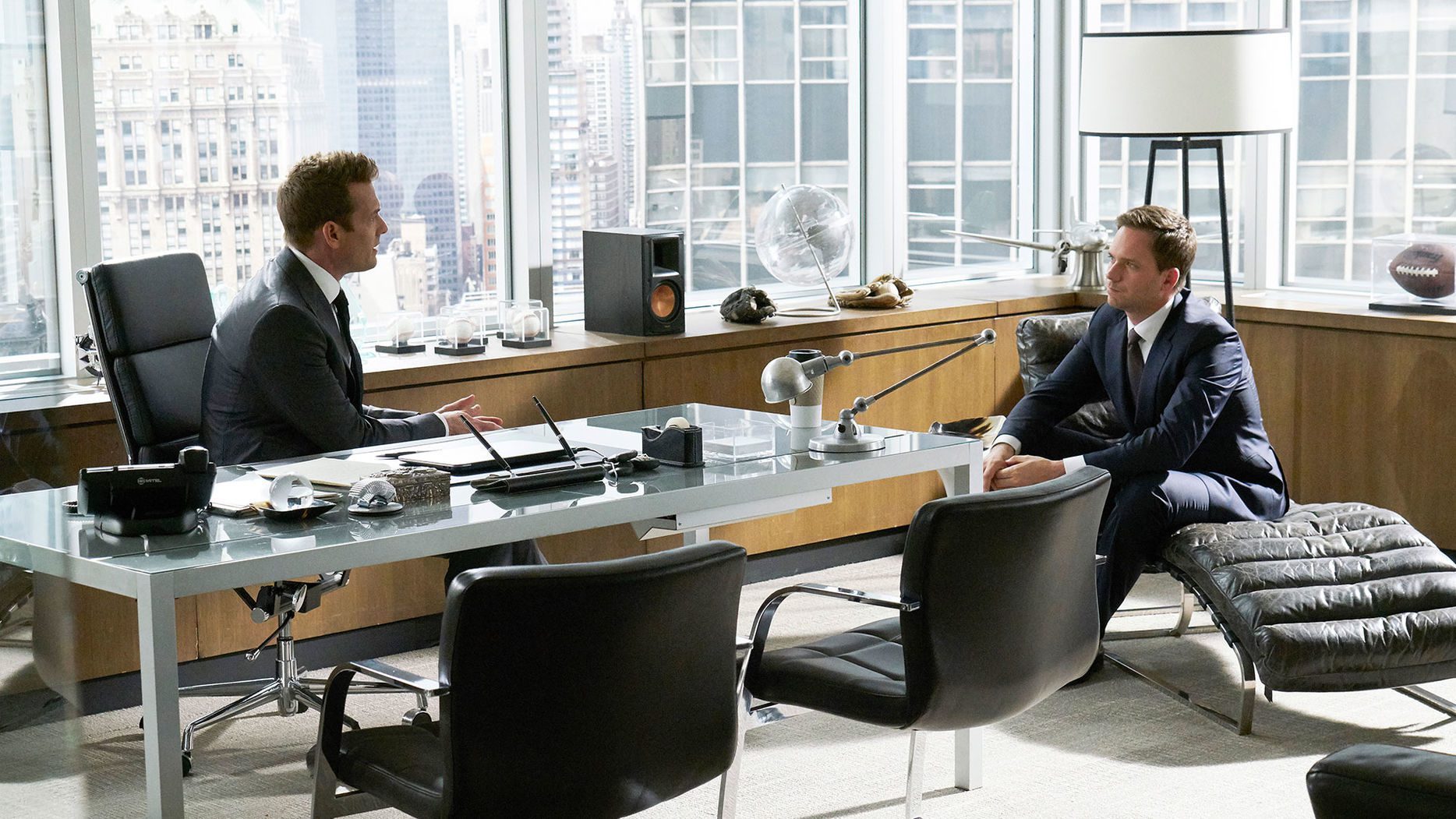 If you're a Suits fan you've probably found yourself drooling over the impeccably designed offices and apartments of Harvey, Donna, Mike, Rachel, Louis et al. The furniture and decor from the nine-season super-stylish TV show went on sale in a mammoth auction. We picked out some of our favourites.
No 4. Iconic whiskey glasses: Mad Men tumblers have the silver screen embedded in their silver rims.
One of our first ever articles published back in 2014 has made it onto the 2020 hit list! 
We gave you the low down on the desirable silver-rimmed Mad Men tumblers you frequently see Don Draper et al drinking from in the liquor-fuelled retro TV epic: They are authentic Dorothy Thorpe designs from the 1960s and these whiskey glasses are befitting of their name Roly Poly – if you place them on their side, they roll back to an upright position.
Essential barware for the discerning whiskey enthusiast. But it's not just Mad Men that connects these sophisticated glasses to the big screen…
No 3. The film sets and furniture of Kubrick's A Clockwork Orange: "A real horrorshow"
Articles on Kubrick films are always popular at Film and Furniture. The disturbing dystopian film A Clockwork Orange (1971), based on the 1962 Anthony Burgess book of the same name was adapted, produced, and directed by the great Stanley Kubrick. We took and indepth look into the memorable and influential production design, film sets and furniture by John Barry. "It's funny how the colours of the real world only seem really real when you viddy them on the screen" says Alex.
No 2. How to get the Lara Jean look: Exclusive interview with 'To All The Boys I've Loved Before' Production Designer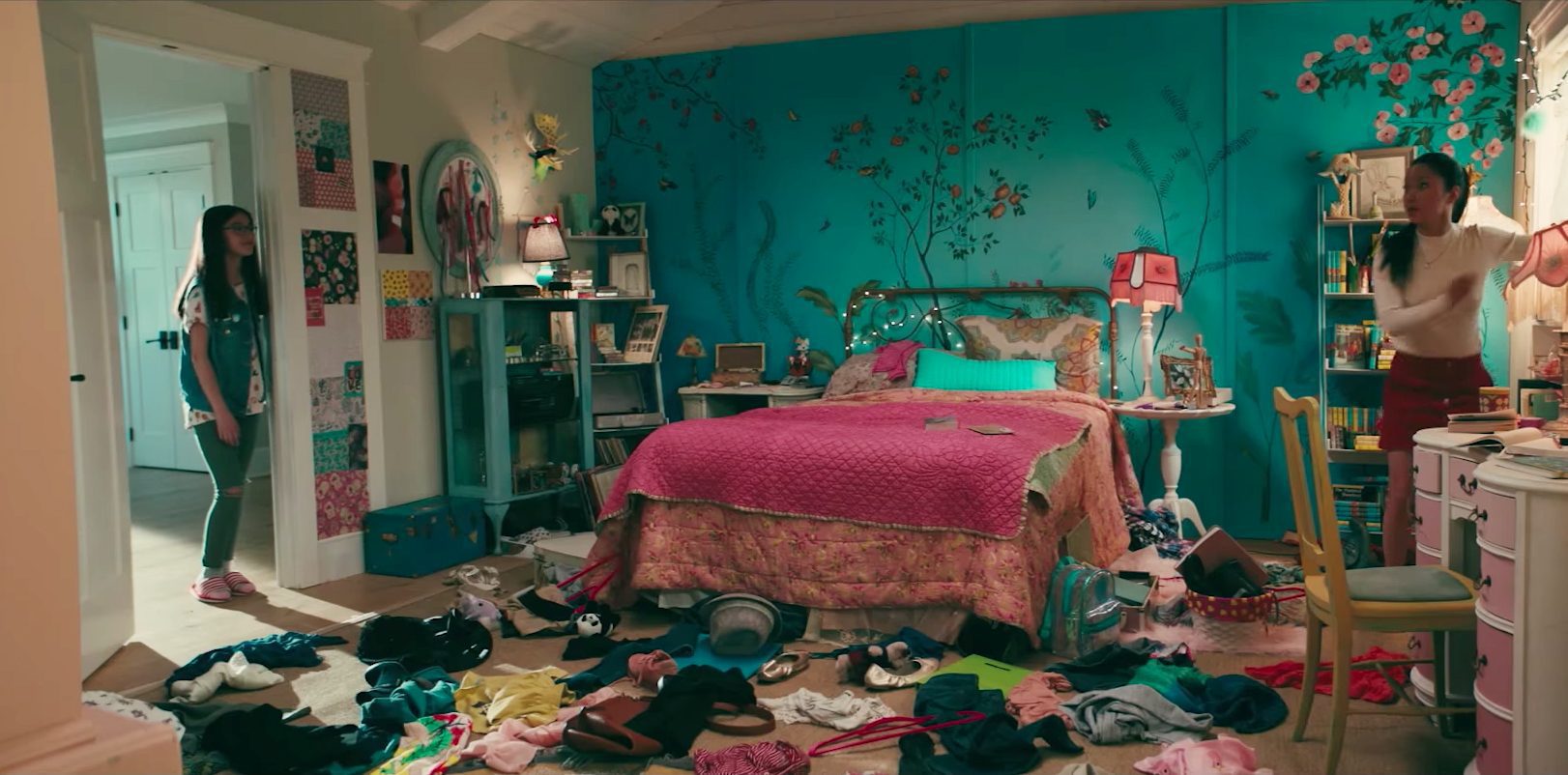 When we published a short feature on the colour themes of To All The Boys I've Loved Before prior to its Netflix release, we didn't expect quite so much interest. So many of you watched it, loved it and wanted to know more about the To All The Boys filmset interior design and decor details. Based on the New York Times best-selling book by Jenny Han, we were inundated with questions about this teen romance.
Who better to ask for an insight into the behind-the-scenes design and decor than the Emmy Award nominated Production Designer Paul Joyal? Following our exclusive interview we revealed how the look was born and how you can recreate the 'Lara Jean interior style' in your own home.
Our top read feature of 2020 (and for the third year in a row) is…
No. 1. Checkmate! The story behind Kubrick's carpet in The Shining revealed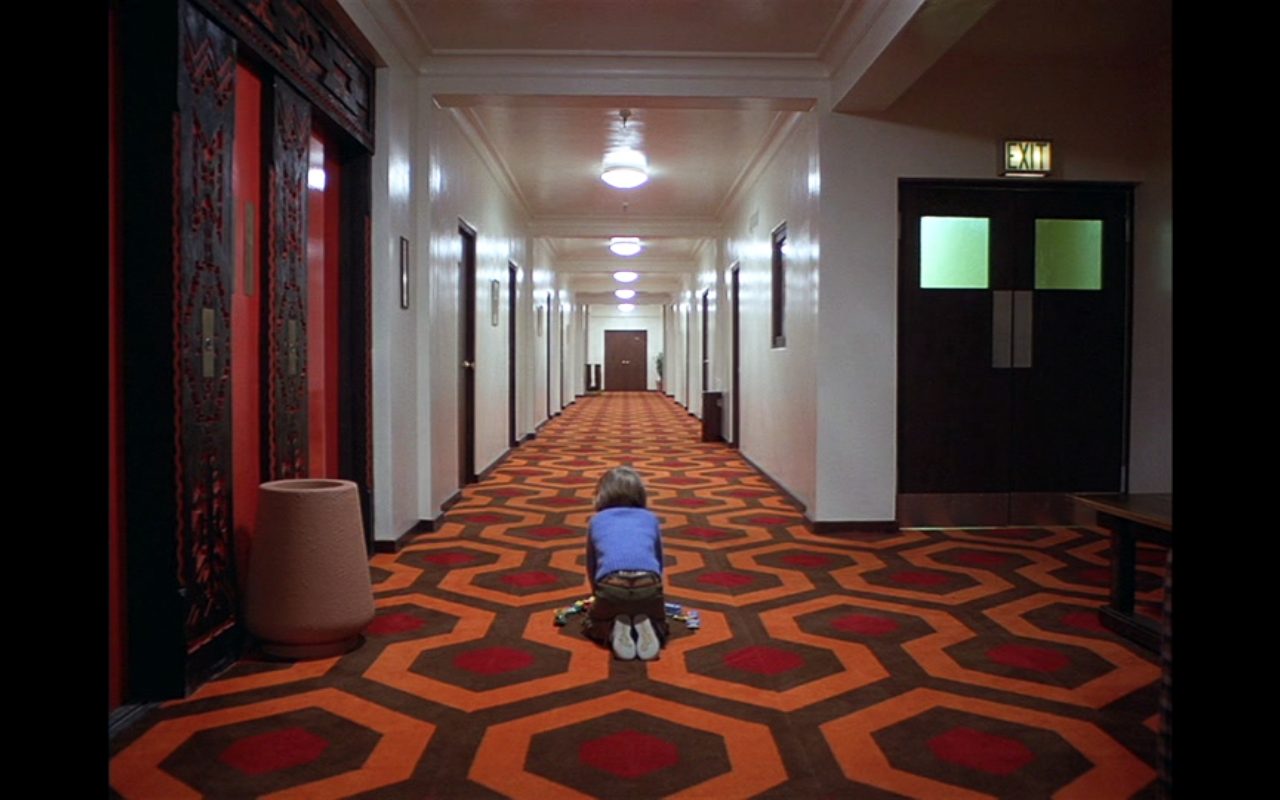 Film and Furniture regulars will know the original inspiration for this very website was the hexagonal patterned carpet in The Shining's Overlook Hotel. The carpet's dynamic orange, brown and red colour way and mesmerizing graphic pattern leap out at us from the screen, so it's no surprise that it has become the most iconic carpet to ever feature in film. We revealed who designed this carpet and why we believe it was chosen for this classic horror .
Film and Furniture's Top 3 most popular posts on Instagram
Our Instagram followers loved this still from Lydia Cambron's '2020: an isolation odyssey' – her reenactment of the iconic finale of 2001: A Space Odyssey staged in her one bedroom apartment during lockdown 2020 in Brooklyn, New York. Surely, this is how any self respecting filmmaker and 2001: A Space Odyssey fan should have spent their lockdown!
The Queen's Gambit was one of the 'must watch' TV series' of the year and you were moved by this calming, gorgeous retro colour scheme from the Moscow hotel scene. This scene was actually shot in the Panorama Bar of the Kino International, a 1960s cinema in Berlin.
Tilda Swinton stars in Almodovar's new short film The Human Voice but our eyes are all over the technicolour decor. The primary coloured apartment created by long-time Almodovar collaborator – production designer Antxon Gómez got your thumbs up on Film and Furniture's Instagram feed.
There's plenty more where that came from over on Instagram where we often post images and info' which don't make it to the website.
That just leaves us to say a huge thanks for all your support and interest throughout 2020 and we look forward to bringing you more such gems in 2021. See you on the other side…
Happy Holidays!