Lenore Osgood's inspiring luxe home in Ratched
More is more! The former LA home of Hollywood designer Tony Duquette known as 'Dawnridge' is the setting for the glamorous eccentric Lenore Osgood's (Sharon Stone) home in Ryan Murphy's Ratched.
This highly visual, stunningly designed new Netflix series tells the origin story of asylum nurse Mildred Ratched from the novel One Flew Over the Cuckoo's Nest.
It's no coincidence that Dawnridge became a filmset for Ratched. Sharon Stone lived next door to Tony Duquette's Beverly Hills home and he even designed jewelrey for the American actress and former fashion model.
As well as designing jewellery and numerous interiors for department stores, night clubs, public spaces and residential projects around the globe, Duquette designed costumes and settings for the movies including many MGM musicals that he didn't even get credit for. Kismet, Can-Can, and Lovely to Look all feature his distinctive work.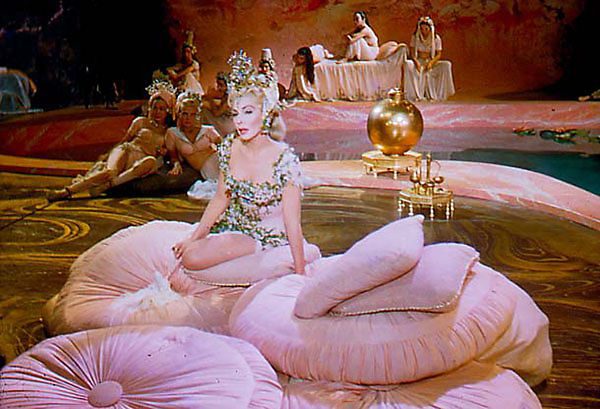 After Duquette died in 1999, his friend, longtime business partner and design collaborator of 30 years Hutton Wilkinson bought the property to save his legacy and redecorated the house with Duquette's work. They also built the exotic Indian temple in the garden featured in the Ratched series.
Built in 1949 by Duquette and his wife, Elizabeth, Dawnridge remains one of the most creatively designed private homes in America and continues as the headquarters for the Duquette design business. 
The book Tony Duquette's Dawnridge authored by Wilkinson, chronicles the luxe and historic home's transformation.