Suits TV show furniture and props are up for auction
If you're a Suits fan you've probably found yourself drooling over the impeccably designed offices and apartments of Harvey, Donna, Mike, Rachel, Louis et al. The nine-season hit TV show might be over, but the furniture and decor from the super stylish show can live on for ever – in your own home! 
A mammoth auction is about to go live selling no less than 4,500 items of Suits furniture and props. The online auctioneers 403 Auction claim it is the "largest film sale to date in Canada."
Items include furniture from Harvey Specter's office including his Eames Executive Office Chair, the leather guest chairs in front of his desk and the eye-catching Chaise Lounge.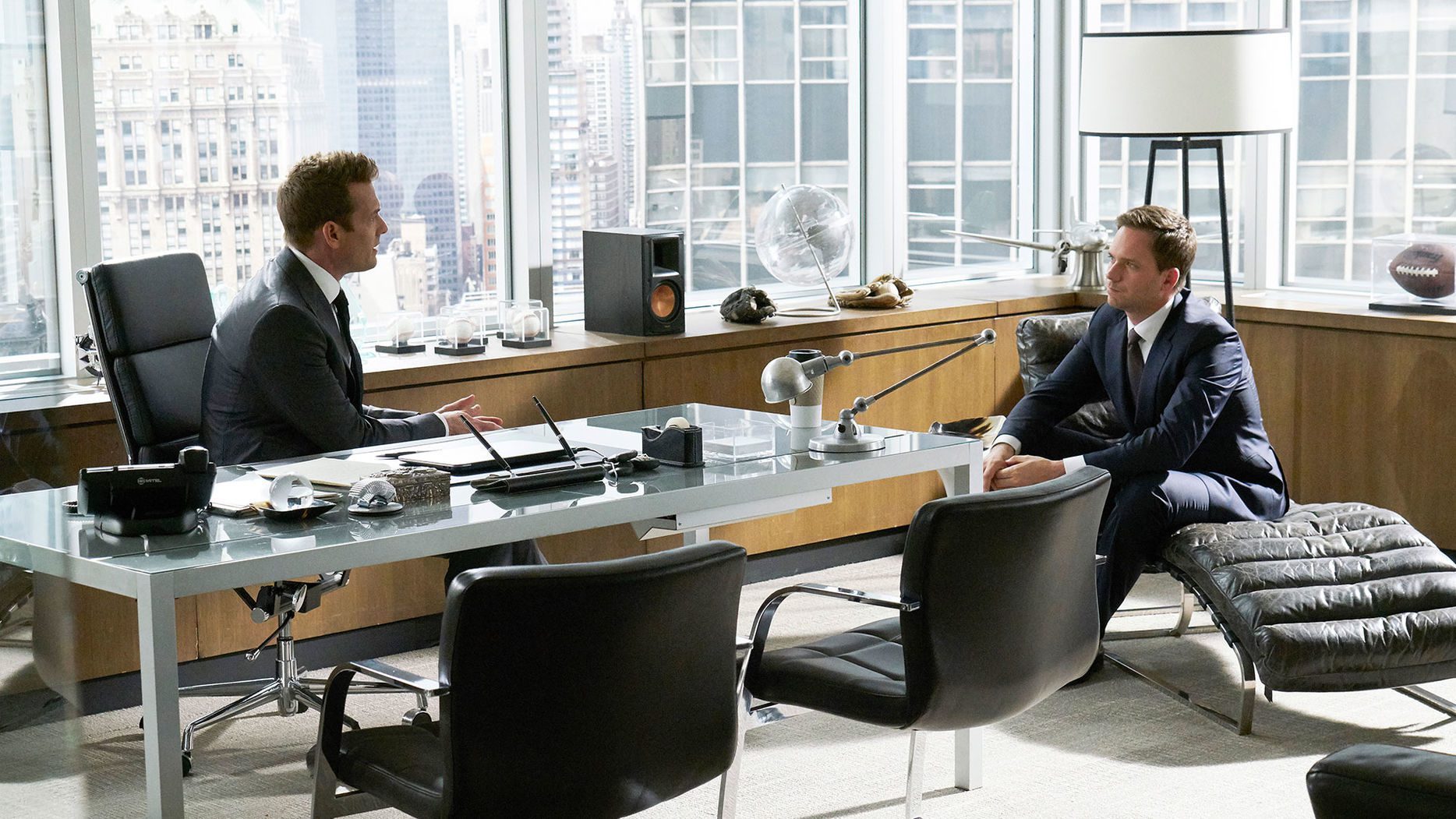 Harvey's office changed slightly from season to season and once featured Brno chairs as also favoured by Bruce Wayne in Batman vs Superman.
The black leather sofa and chairs from Harvey's apartment – and even his entire kitchen with built in Miele fridge – are up for sale.
Louis Litt's much loved 'mudding' bath is even in the offing as well as his black leather Mies Van der Rohe Barcelona Chairs.
Mike Ross's office furniture and also art from his wall are included in the sale (it's not listed as Mike's art but we recognised it straight away, even if the auction site photo is rather blurred).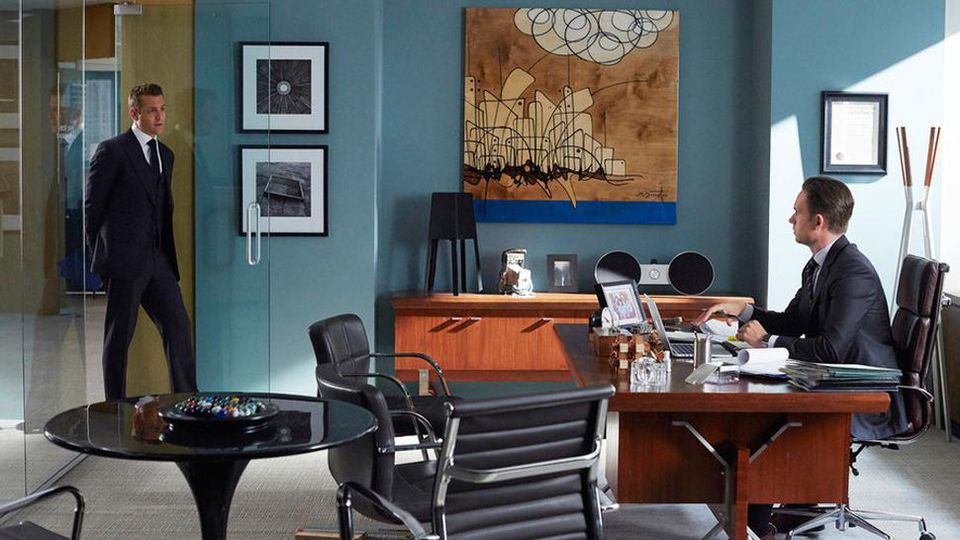 Almost the entire contents of Donna Paulson's office and apartment are also up for grabs.
Other auction items include props, artwork, sculptures, lighting and a whole host of fittings and furniture used in the show. Around 2,500 of the lots are items of set decoration and props and the other 2,000 items are of branded wardrobe.
403 Auction president Jamie Jamieson told CTVNews.ca "This show has a strong following with websites dedicated to stuff like how to decorate your apartment like Harvey Specter, with breakdowns of what the items are in his apartment and where you can buy them." That'll be Film and Furniture then!
The sale includes apartment, office and kitchen set décor "which matched the high income lifestyle of the main cast," says 403 Auction.
You can even buy famous office signs (with varying name combinations).
The online auction runs from 4-12 November 2019.
A preview of auction items can be viewed on Nov. 8 from 11 a.m. to 5 p.m. at the Downsview Park Studios where the show was filmed.