About us
Film and Furniture is a lovingly curated online resource which identifies and furnishes you with fascinating facts about the furniture and décor you spot in your favourite films – with details on exactly where to buy these pieces for your own home. In our world, the furniture is the star: From a contemporary item in a current movie to a vintage piece in a classic film.
Our fascinating features, guest articles and interviews with the film industry's most respected production designers and set decorators are infinitely inspiring for any interior design or home decor project. The pieces we discuss are all served up with a large helping of design knowledge and provenance including details about the design, why it was chosen for the film set and how these objects often tell us more about the characters than the script. We then show you exactly where you can buy these pieces for yourself, to recreate a sliver of the silver screen in your own home.
Serving a drink to your friends in a tumbler used by Don Draper in Mad Men or in Deckard's glass from Blade Runner will get the conversation started. Offering them a seat from Christian Grey's stunning lux pad in Fifty Shades or sitting at the table from Bruce Wayne's lakeside house in Batman v Superman will keep the conversation flowing because these pieces have a story to tell.
Film and Furniture was founded by Creative Director and furniture fanatic, Paula Benson, originally as an elaborate blog:
"As a kid I used to while away the hours sketching my imaginary future house, together with all its décor and furniture. It often involved a triple height glass atrium and walkways over water. While I was doing so, my imagination was totally lost in the world I was creating – the look, the sensations and the conversations – like a film set. Whenever I watch a film I find myself loosing the plot whilst studying the contents of the set – be it a Knoll Barcelona chair in Tron or a B&B Italia bed in Bond.
My design sensibilities took me in another direction for my career of the last 25 years as Partner of Form – the London design and branding studio. We create worlds through our branding projects (Abbey Road Studios, Virgin Galactic, Adidas) and for events, music festivals and bands (Everything But the Girl, Depeche Mode, Elbow, Girls Aloud). We were once asked to head up the Apple graphics department in California and have met such luminaries as Nelson Mandela and Prince Charles along the way, together with a myriad of colourful rock stars and visionary thinkers. During idea-busting sessions we often reference films from a wide moviesphere (my degree thesis compared the German Expressionist horror movie The Cabinet of Dr. Caligari and Woody Allen's Zelig) and simultaneously my passion for films and interior design has remained a driving force".
Film and Furniture is therefore born from passion and from being drawn in by the worlds created by film, through sumptuous furniture and to-die-for decor. As the Film and Furniture family has expanded, we've discovered that huge numbers of people from around the world are joining in and finding dream pieces they have spotted in a films. The website is growing from strength to strength and soon we'll also be hosting screenings, events and tours.
We were crowned Best Design Inspiration 2019 in the Oscars for the interiors blogging world, the Amara Interior Blog Awards having also been shortlisted three years in a row.
Keep up-to-date with our fascinating features:
Sign up to our newsletter >
and follow us on social media:
Facebook >      Twitter >      Instagram >
Contributors & Advisors
Film and Furniture has a number of talented advisors, collaborators and contributors to whom we are very grateful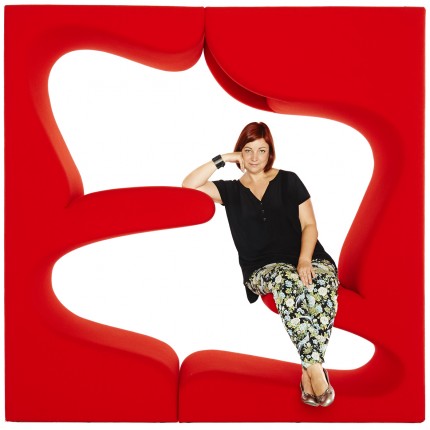 Our Charity Partner
10 million household items are sent to landfill every year. 3 million of these could be reused by people in crisis.
The REUSE Network supports over 200 furniture re-use charities helping them to reach vulnerable people in crisis whilst reducing waste at the same time – a cause we at Film and Furniture are happy to support. We pledge to donate % of any profits made to REUSE.