The 2021 round-up: Film and Furniture's most read features
Despite 2021 being another unusual year for most of us, we're so pleased that many filming projects were able to get under way after a long hiatus and that more releases were able to make it to our screens than in 2020. This has afforded us many wonderful opportunities to pour lovingly over the details of film sets and furniture.
We welcomed many thousands of new readers and followers from all over the world who flock to Film and Furniture to learn about the details of décor in film sets – from classic art house films to contemporary block busters.
This year we took a look at the film sets of Respect, delved deep into The Gentlemen and investigated a luxury train designed by Wes Anderson. We were disorientated at the decor in The Father and charmed by the locations of The Queen's Gambit. We went furniture spotting in Promising Young Woman, marvelled at Villa Tugendhat in The Affair and shone a spotlight on neon in film. The interior design details of the court of Catherine in The Great caught our eye and we were ecstatic to see the exhibition Envisioning 2001: Stanley Kubrick's Space Odyssey (starring our very own Djinn chair!) reopen after the doors of MoMI in New York had been closed so long.
As this year draws to a close, we take a look back at our Top 10 most read features, and although several of these articles were published before 2021, they continue to draw interest from far and wide!
What did you catch and what did you miss?
Film and Furniture's Top 10 most read features of 2021
No 10. Space Age furniture in Sci-Fi films
Triggered by the first stages of space exploration in the 1960s and 1970s, the Space Age design aesthetic was born in an era of vast technological and economic progress. This distinctive, futuristic approach to design was propelled by films such as 2001: A Space Odyssey and TV series Space: 1999, and still lingers in more contemporary films such as Oblivion and Blade Runner 2049.
We had great pleasure in bringing you our résumé of striking Space Age furniture and lighting which have featured in films and TV.
No 9. The deliberately disorientating décor of The Father
The Father uses subtly changing interior design to disorientate us as we descend into Anthony's world of dementia. It's a perfect example of how choice of interior décor and furniture in film can convey a hidden narrative and ground us (or not) in the story. We talked with production designer Peter Francis about this clever film set design.
No 8. Iconic whiskey glasses: Mad Men tumblers have the silver screen embedded in their silver rims.
Essential barware for the discerning whiskey enthusiast. But it's not just Mad Men that connects these sophisticated glasses to the big screen…
No 7. The film sets and production design of Maze Runner: The Death Cure and an exclusive tour of Ava Paige's WCKD office
The scene in Maze Runner Death Cure which had our eyes on stalks was the dramatic and carefully considered office in the WCKD headquarters – the domain of WCKD's authoritative, mysterious executive director Dr. Ava Paige (played by Patricia Clarkson). To help us identify this film set's contents, furniture and decor we caught up with Set Decorator Anneke Botha to talk us through the details. 
No 6. The real story behind Alex's turntable in A Clockwork Orange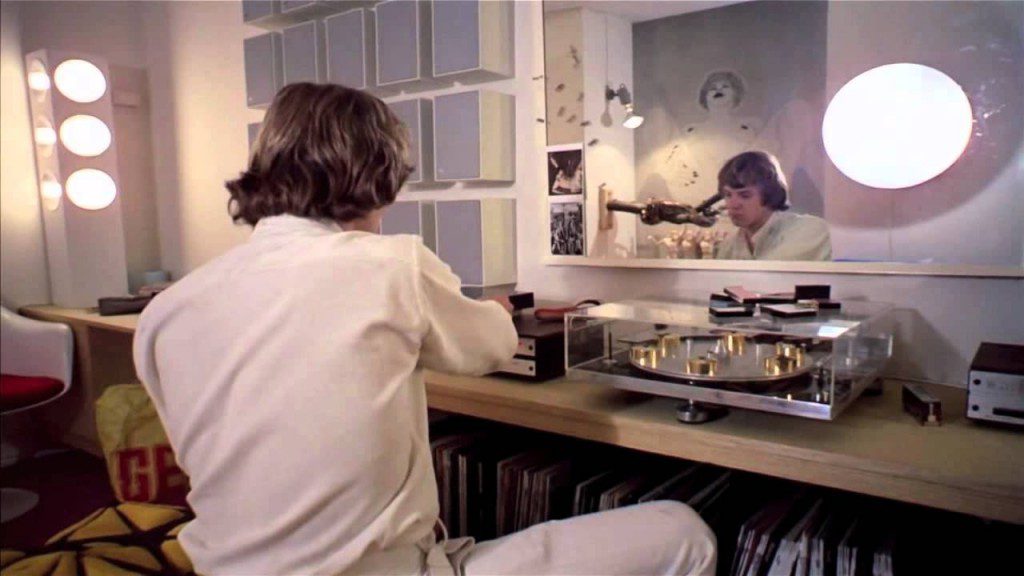 Music aficionados and eagle-eyed film fans alike will have found their gaze drawn to the futuristic turntable in Alex DeLarge's bedroom in A Clockwork Orange.
We brought you the low down on the Transcriptors Hydraulic Reference Turntable in Alex's bedroom and how this piece of hi-fi-cum-art made it's way onto the film set of Kubrick's 1971 dystopian masterpiece.
This year, we also launched a collaboration with the original maker of this very turntable.
No 5. How to get the Lara Jean look: Exclusive interview with 'To All The Boys I've Loved Before' Production Designer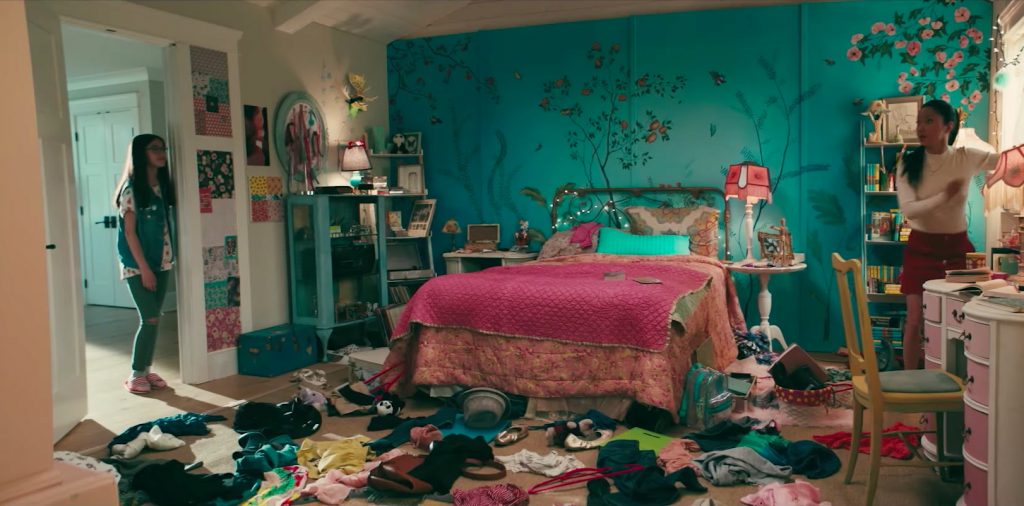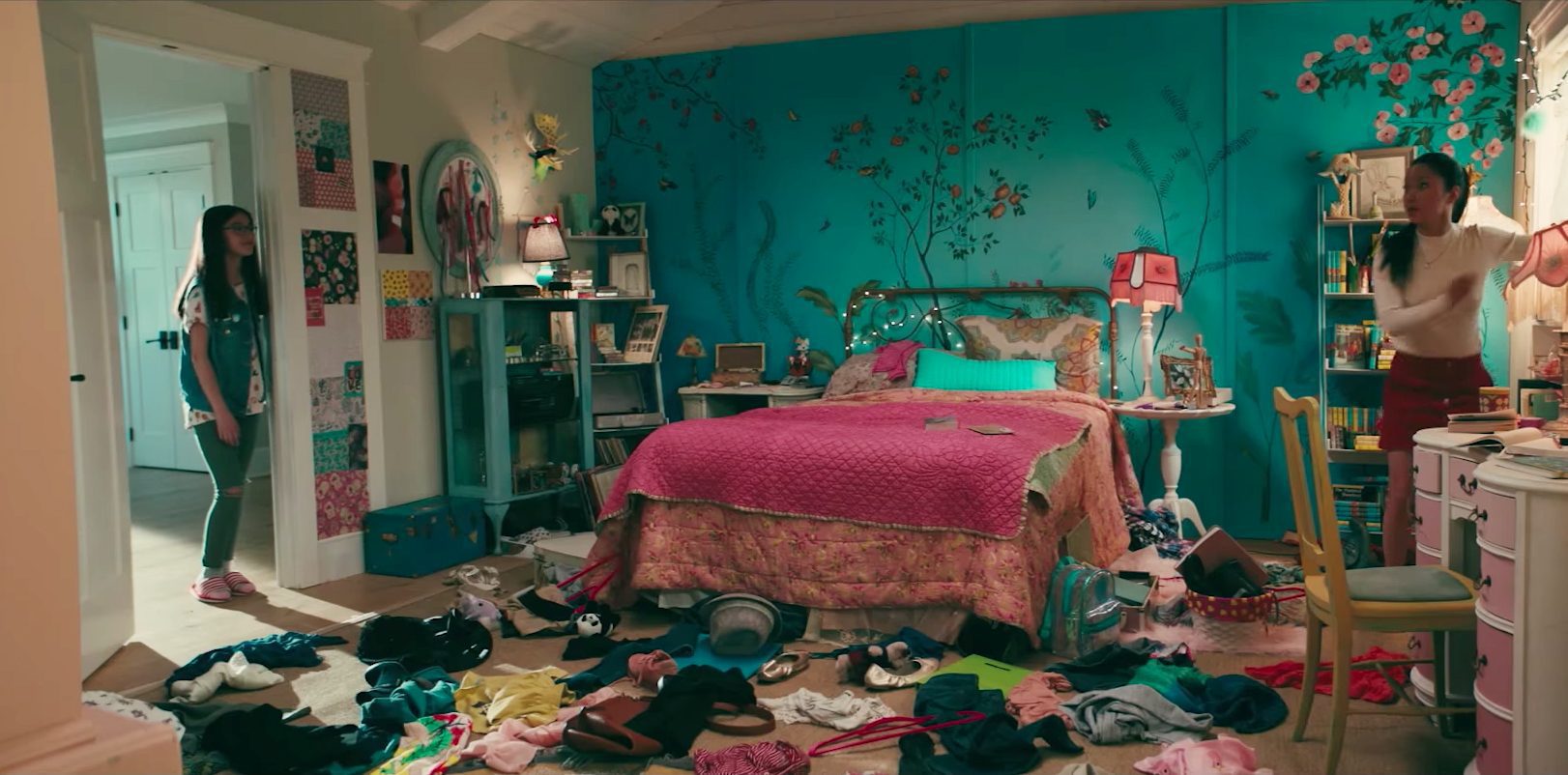 When we published a short feature on the colour themes of To All The Boys I've Loved Before prior to its Netflix release, we didn't expect quite so much interest. So many of you watched it, loved it and wanted to know more about the To All The Boys filmset interior design and decor details. Based on the New York Times best-selling book by Jenny Han, we were inundated with questions about this teen romance.
Who better to ask for an insight into the behind-the-scenes design and decor than the Emmy Award nominated Production Designer Paul Joyal? Following our exclusive interview we revealed how the look was born and how you can recreate the 'Lara Jean interior style' in your own home.
No 4. Batman's taste in modernist furniture
Batman v Superman: Dawn of Justice directed by Zack Snyder spurred not only a battle between two DC Comics superheroes but also between critics and fans. One indisputable winner was Bruce Wayne's new house.
His stunningly designed modernist lake-side house, which was influenced by Mies Van der Rohe's Farnsworth house, continued to draw interest throughout 2021 despite being published as far back in 2016! Just call us trendsetters why don't you.
No 3. The film sets and furniture of Kubrick's A Clockwork Orange: "A real horrorshow"
Articles on Kubrick films always prove popular at Film and Furniture and it's no surprise that many of you came visiting to read about the film sets of A Clockwork Orange during its 50th Anniversary.
The disturbing film, based on the 1962 Anthony Burgess book of the same name was adapted, produced, and directed by the great Stanley Kubrick. We took and indepth look into the memorable and influential production design, film sets and furniture by John Barry. "It's funny how the colours of the real world only seem really real when you viddy them on the screen" says Alex.
One of our top read features of 2021 (which, such is it's pull, has been in our top ten, four years in a row) is…
No 2. Checkmate! The story behind Kubrick's carpet in The Shining revealed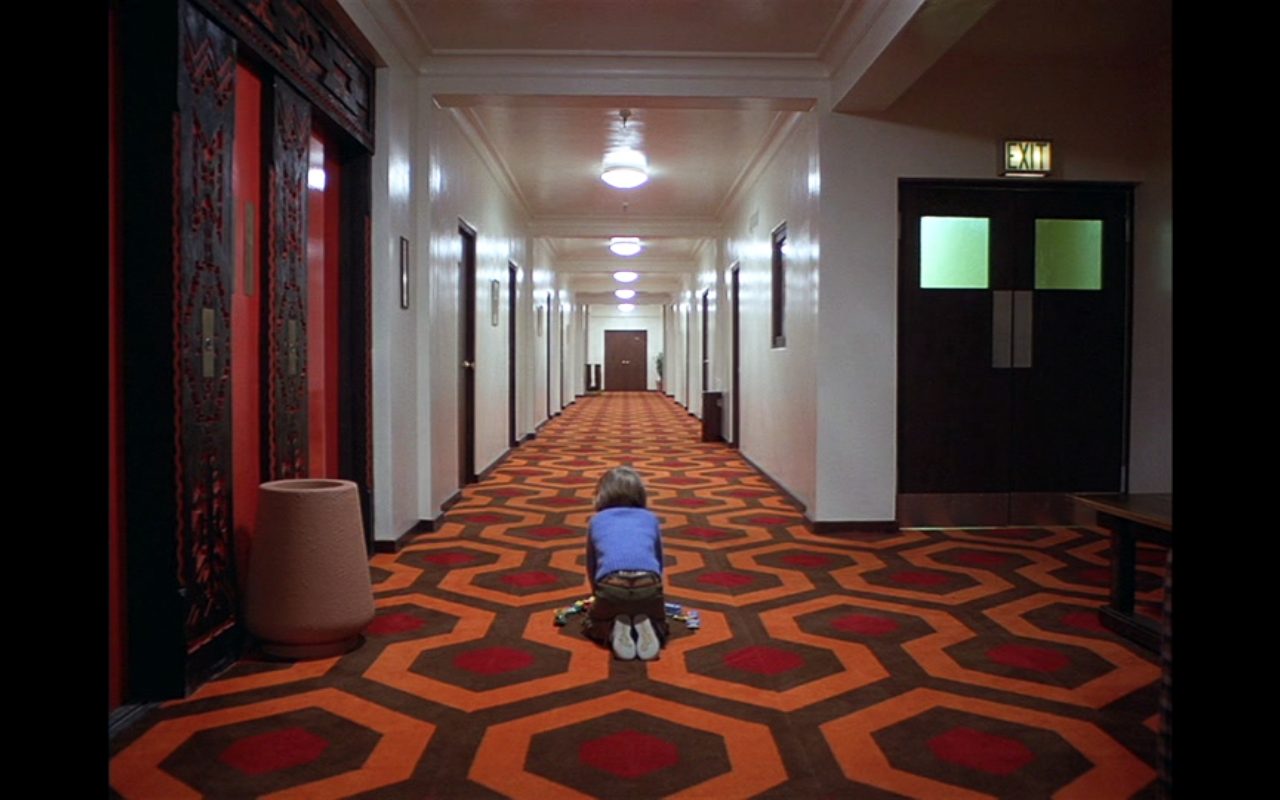 Film and Furniture regulars will know the original inspiration for this very website was the hexagonal patterned carpet in The Shining's Overlook Hotel. The carpet's dynamic orange, brown and red colour way and mesmerising graphic pattern leap out at us from the screen, so it's no surprise that it has become the most iconic carpet to ever feature in film.
We revealed who designed this carpet and why we believe it was chosen for this classic horror .
And at the top of the table is a very fine table indeed…
No 1. The outdoor BBQ grill table in The Gentlemen
We love the outdoor smokeless BBQ table in Guy Ritchie's The Gentlemen and it seems many of you do too, as we received many requests to track it down. And we found it!
We hope enjoyed our look back on the year and we look forward to bringing you so much more in 2022. See you on the other side!