From Iron Man to Mad Men: we discuss furniture in films and Scandinavian design with Skandium
Skandium is the leading retailer in the UK for high-end modern Scandinavian design, both recent creations and vintage classic designs. Many design pieces (Scandinavian and otherwise) featured in their beautiful shops have graced the silver screen and since furniture in films is our passion, we've been fans for years. Film and Furniture founder Paula Benson interviews Skandium Chairman and Co-founder Magnus Englund.
PB: Several pieces of furniture and homeware in Skandium have been featured in films. Off the top of my head I can think of: Twiggy floor lamp in How Do You Know?, Panthella light in Me Without You, Barcelona chair in Tron: Legacy and Casino Royale, Wegner chair in The Incredibles, Platner chair and table in Quantum of Solace, Barcelona Day Bed in Twilight Saga, Womb chair in Down With Love, Eames Lounge chair in Closer as well as Iron Man, Eames Aluminium chair in The Holiday, Florence Knoll sofa in Mad Men, Arco light in Iron Man (Tony Starks Malibu home), Wegner Ox chair in Austin Powers, the list goes on!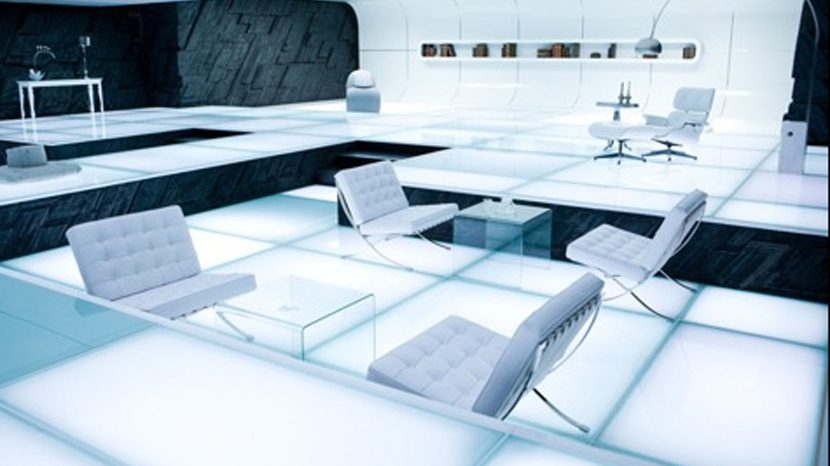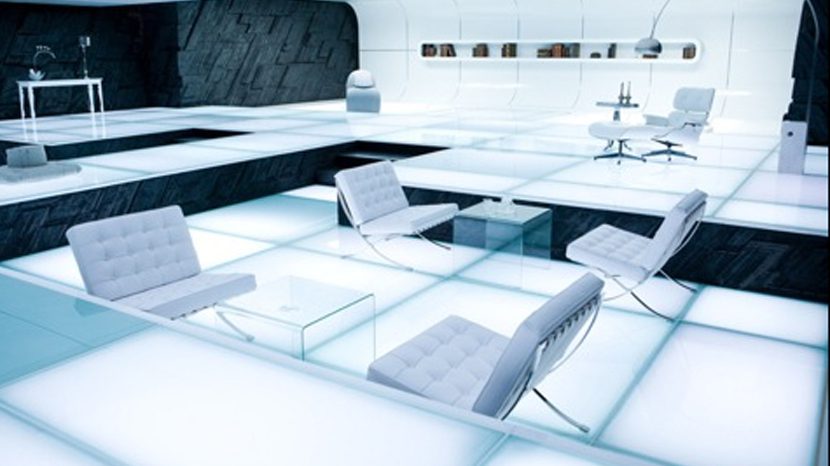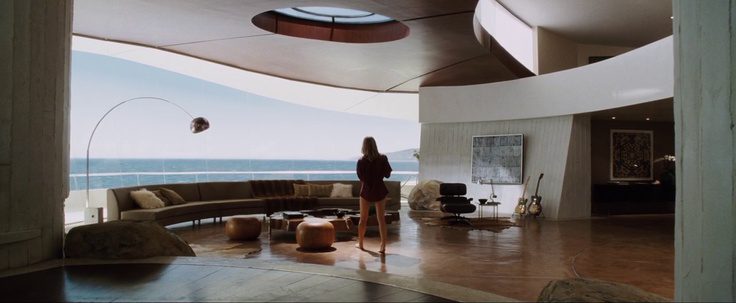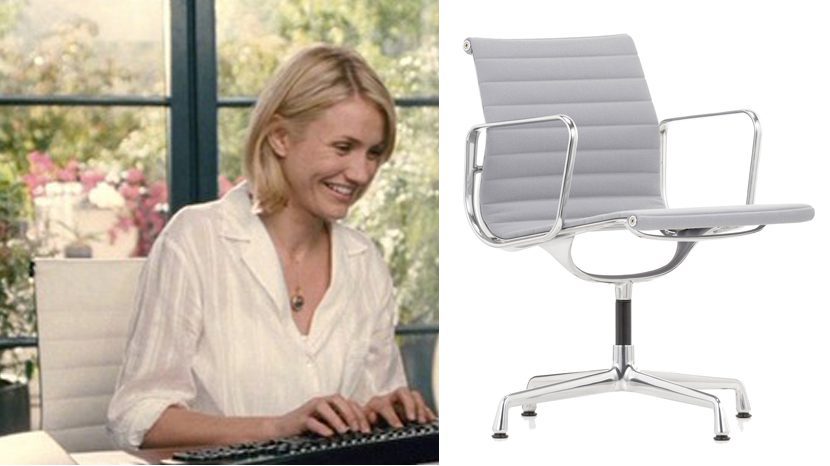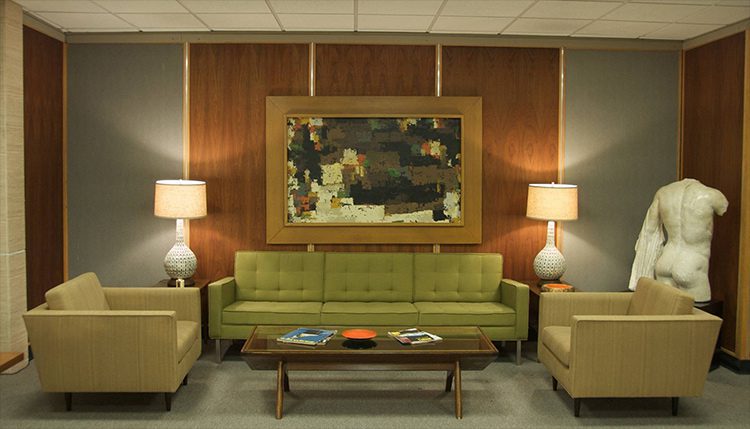 PB: Have I missed anything?
Magnus: Marimekko in Sex and the City and Arne Jacobsen's Cylinda Line (stainless-steel tableware) in Star Trek Next Generation. Borgen and The Killing were absolutely filled with Poul Henningsen lamps for Louis Poulsen, as well as lots of other Danish manufacturers furniture and lights.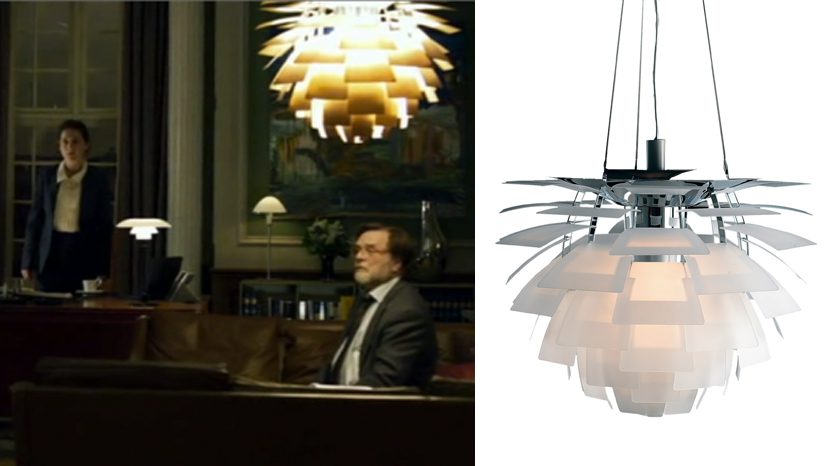 The Bridge featured the villain living in Villa M2 which is designed by Jonas Lindvall, a Swedish architect and furniture designer, so the whole set was full of his designs.
PB: Any favourites?
Magnus: The Womb chair already made a major appearance in Hitchcock's 'Rear Window' in 1954 so for me that's the ultimate Scandinavian design piece featured in a film. Eero Saarinen was a very important mid-century designer and architect, a close friend of Florence Knoll, Charles Eames and many other key people.
The Barcelona chair is now-a-days so well-known that we often don't even see it, not least because they are so many copies being made and sold. But considering it was designed in 1929, it's an amazingly modern and elegant piece, and Mies van der Rohe was of course one of the biggest 20th Century architects.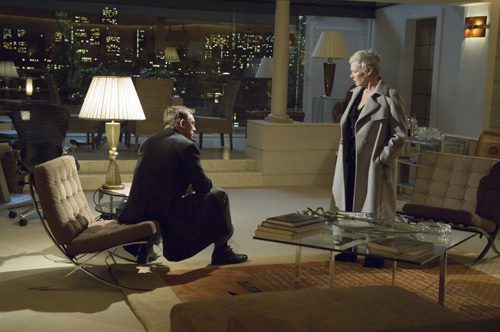 I love the Platner chair and table, which was designed in 1966, a year filled with great music, fashion and interior design. And the year I was born! It's certainly not to everyone's taste, but it's a very bold and strong design that makes reference to Art Deco as well as the 1960s.
I have a huge respect for the work of Florence Knoll, a woman who incredibly is still alive even though she withdrew from working for Knoll already in the 1960s. She knew absolutely everyone in the architectural world across the globe at the time, and her furniture is the ultimate final touch to the buildings Mies and his likes made.    
PB: People seem more aware of Scandinavian design now – why do you think that is?
Magnus: This really goes in ebbs and flows; Scandinavian design was very big in Britain from the mid-1950s and for the next 10-15 years. But there's certainly been a comeback in the last five years, and I hope Skandium has helped this. There's a lot of good new design coming out of Scandinavia right now, but there's also a big interest in the products and designers that helped shape the world after WWII, and Scandinavians were key there, doing Sydney Opera House and the interiors of the UN building.
PB: I have a theory that the general public were introduced to a new way of seeing homeware, furniture and interior design in the UK through Conran's original Habitat back in the 60s as it was the first time homeware design was readily available on the High Street. What are your views?
Magnus: I think Habitat has been a double edged sword for the furniture industry. Habitat also introduced people to low prices and throwaway consumerism, where quality and design heritage wasn't very important. The name 'Shabitat' was applied for a reason. But Conran certainly helped open people's eyes to a more modern look, which was a mix between Scandinavian, French and Italian.
PB: Who are your favourite designers?
Magnus: It's difficult to pinpoint one, but I do like those designers who have been able to work across a really wide spectrum of materials and products. Tapio Wirkkala and Arne Jacobsen comes first to mind, as well as Barber Osgerby today.
PB: Has the furniture and homeware market changed since you first started Skandium?
Magnus: It has become more competitive, which is a good thing; shops look better and the merchandise is more carefully selected. I also think the general public is more educated now, we no longer have to explain who Alvar Aalto or Hans Wegner were! Instead our customers come with their own enthusiasm for what we sell.  
PB: Do you care about design trends?
Magnus: The current brass and copper trend is probably the strongest trend I've ever seen since we set up Skandium. I blame Tom Dixon! The marble trend is another strong one, and there seems to be an undercurrent of velvet and very light woods going on too. These trends are pan European so they are as popular in Scandinavia as they are in Britain. Scandinavians are good at creating or picking up new trends so Scandinavian design changes all the time and stays relevant, which is part of its longevity.

PB: You've written two books on design – can you tell us a little about those?
Magnus: The first book Scandinavian Modern was written to explain to non-Scandinavians that Scandinavian design and architecture can mean so many different things, and also that there are huge regional differences. I must have explained it quite well because the book ended up selling 100,000 copies across eleven different languages! Last year the publisher brought it back out with a new, great cover.
After that I did Scandinavian Country, a book on Scandinavian holiday homes (or 'summer houses' as we say), which I think has even better photography than the first book. I've just signed a contract for a new book which should be out in 2017. 
Skandium have stores in London's Brompton Road, Marylebone High Street, a concession in Selfridges and operate the Republic of Fritz Hanson on Margaret Street as well as selling on line.
PS. Film and Furniture receive no remuneration for this article! It is featured out of genuine respect.