Midcentury Modern in the movies: Q and A with Modern Shows®
Modern Shows® gather all the UKs best Midcentury dealers in iconic locations like Goldfinger's Haggerston School and are a furniture shoppers paradise. To herald two forthcoming shows in London this autumn we delve into the magnificence of Midcentury Modern furniture and movies in a Q and A with Midcentury maven Lucy Ryder Richardson (with big thanks also to Lucy's assistant Tanya Pateman). We also have 2 tickets to the Dulwich Show to give away (details below)!

Q: How do you define 'Midcentury Modern'? What time period do you think it actually defines?

A: Midcentury Modern is a term that generally describes mid-20th Century, from around 1933 to 1965 and is now recognised worldwide as a significant design movement. It describes architecture, interiors, products and graphic modern design. Palm Springs in California is noted for example for its' Midcentury Modern architecture. At Midmod Towers we define it as an eclectic mix bringing together both the finest in 20th Century design and vintage furniture with contemporary pieces from some of the best new designers of today.
"Midcentury Modern® has become a mainstream aesthetic and language in London thanks to the Midcentury Modern® Show."
Nick Darken, Creative Partner, Albion
 "Where did that ubiquitous phrase midcentury modern begin?  Modern Shows® I think."
Barbara Chandler (barbarachandler.co.uk), Interiors Editor, Evening Standard
Q. Midcentury modern furniture and homeware crops up time and time again in contemporary films as well as vintage favourites. From A Clockwork Orange to the Avengers Age of Ultron, from new and old Bond's to Wes Anderson movies, from the Hunger Games to 2001 A Space Odyssey, it seems film set decorators and art directors simply love the pared back design classics of the period. Why do you think that is?
A: Designers reflect the mood of the time and the art directors recognise this. The sets are as important a player as the actors and the sets often add a subliminal boost to the film. Clockwork Orange is an important example of this with the subversive sexual undertones in pieces like the lipstick red typewriter from Olivetti and penis sculpture.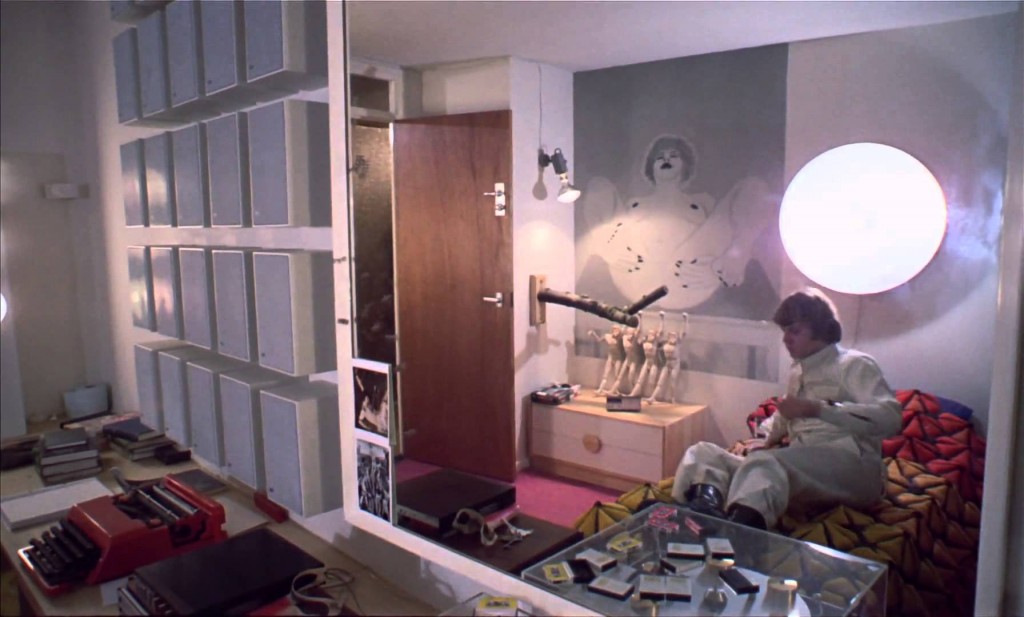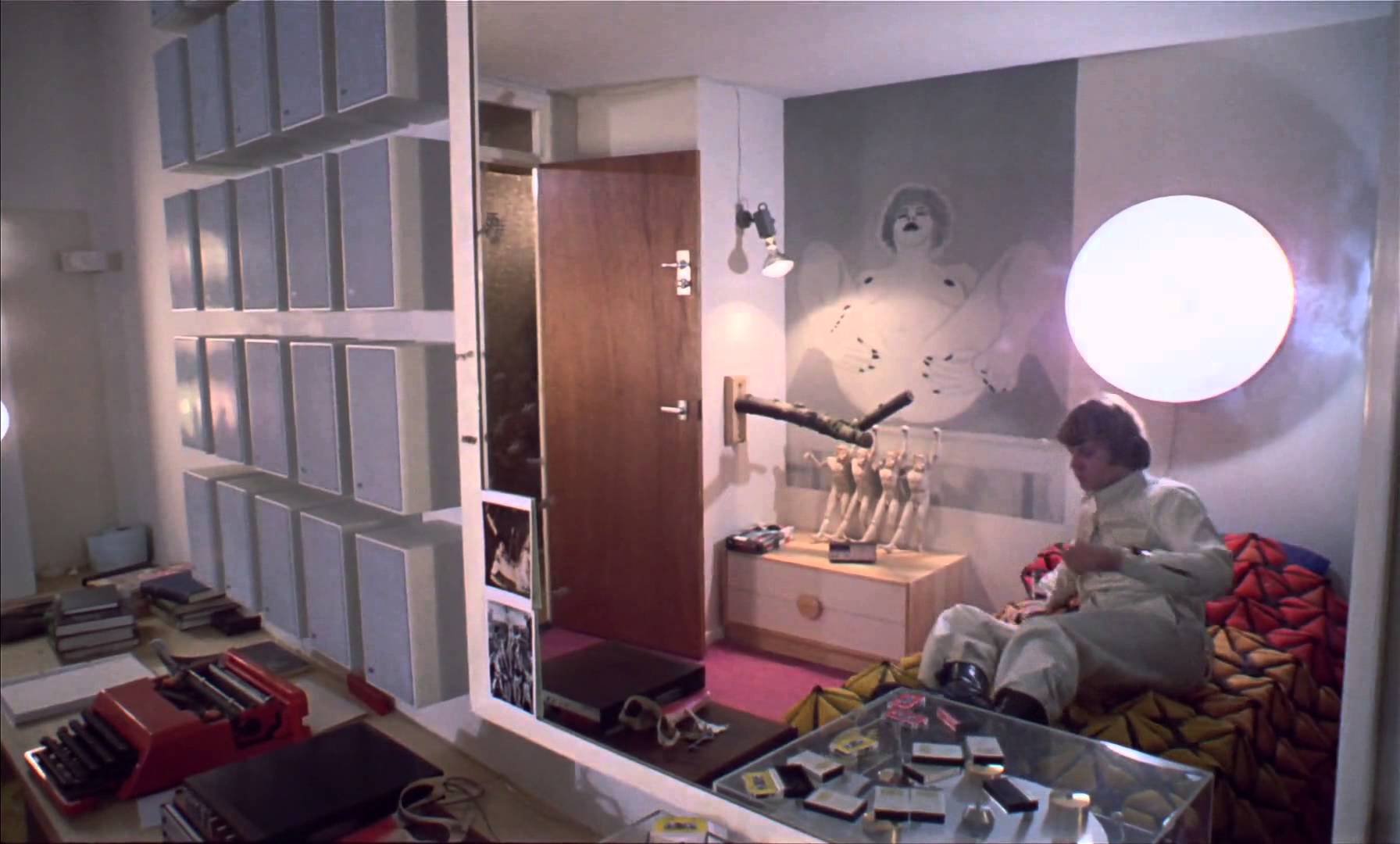 Mad Men shows how different each character is. You look at Don's former home and it is all comfy and homely reflecting his first wife's character then he is forced into a sky rise apartment with Megan and the furniture seems so wrong for him. He has to jump up onto bar stools, the carpet is white. He is made to constantly walk up and down different surfaces and everything is the latest thing for the time.
The characters in the office are all very different and this too is reflected in the interiors. Look at Roger with his Pop style furniture. He's showy and all about changing his own brand style all the time. He always has the latest in his desperation to stay young and hip while you get the feeling Don doesn't really care about his furniture. The world will change around him and he will seem to adapt chameleon-style, albeit a little uncomfortably, while being more wrapped up with the ideas in his head. It's clever stuff.
Q. Why do you think the love of Midcentury furniture continues to grow? Do you think in our digitally dominated world people are looking for something more authentic and individual?
A: Well, the people who grew up in the era, the thirty to forty somethings, certainly feel very at home with it as we are hankering after the feeling we got before detached family life (with everyone in their own room with a different laptop watching Netflix) set in. People who come to our shows hate the idea of landfill and love furniture that has a story and a patina that has been built up over the years.
Compare a new wishbone chair with an old one for instance. I know I would rather have the honeyed colour of the old one. The new one looks a bit dead, devoid of a story to me, but each to his own. It is a bit like when you look at models who have not yet grown in character. Put a beautiful forty something celebrity in a magazine who has had children and truly lived and she will shine next to a sixteen year old newbie.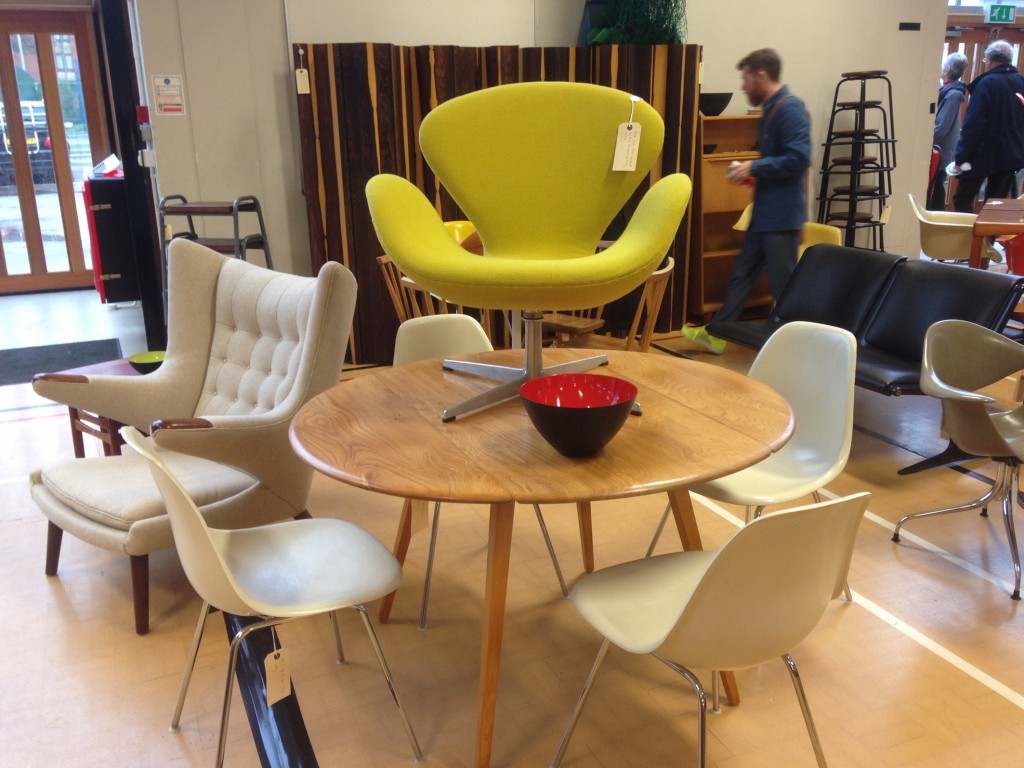 I think we have become bored of mass produced, throwaway furniture with no life or soul. Midcentury furniture is well made and can stand the test of time. It mixes really well with other periods. People are really interested in the story behind each piece which is why we have to have dealers who know what they are talking about. You can't just start up as a dealer because you have found a few interesting pieces on Ebay. You have to have great contacts, a thorough knowledge of midcentury history and a total passion for it down to the right screws to use on a piece. It really is the new antique.
 Q. People bang on about Mad Men like it was the first show to feature Midcentury modern furniture! Whilst it certainly brought the furniture of the period to the masses with enormous attention to detail (and continues to be among our top read stories on Film and Furniture), which are your favourite films that feature design of this period?
A: Yes it did make me laugh when journalists asked us how our show had been inspired by Mad Men as we had been around for about six years before the first show aired in America! Mad Men, like most TV shows, reflects the world around it. People already had a huge interest in this period so the audience was there waiting for 'their' show. Well Kubrick always has great sets and was so passionate about people not selling the sets off in chunks afterwards that he destroyed everything after the films. I love Clockwork Orange and 2001: A Space Odyssey because the sets play such a psychological part in the film.
Oh and the set for The Shining, another Kubrick film is outstanding. But there are also lesser known films like The Moon is Blue (1953), Joanna (1968) and Performance (1970) that give you a real feel of the times.
I enjoyed Todd Haynes' Far from Heaven (2002) for 'midcentury interiors eye candy' and The Incredibles is one of my favourite animated films for its take on midcentury style but I love films from so many different periods where the set is used to convey as much as the characters and not just used as a background.
Q. You've attracted many high profile visitors like fashion designer Jonathan Saunders, Monocle's Tyler Brule, Tom Dixon, Orla Kiely, Margaret Howell, Ally Cappellino, Jimmy Carr, artists Dinos Chapman and Mike Nelson, Mary Portas (Mary Queen of Shops) and set designers for James Bond. Do you know which Modern Shows dealers have sold or supplied pieces for films?
A: Metro Retro and Twentieth Century Marks have sold pieces for movies. Saxon from Metro Retro sold a lot to Martin Scorsese's set designers for Hugo including the old tools used to repair the mechanical man Hugo's father designed to be able to write with a pen and the keys.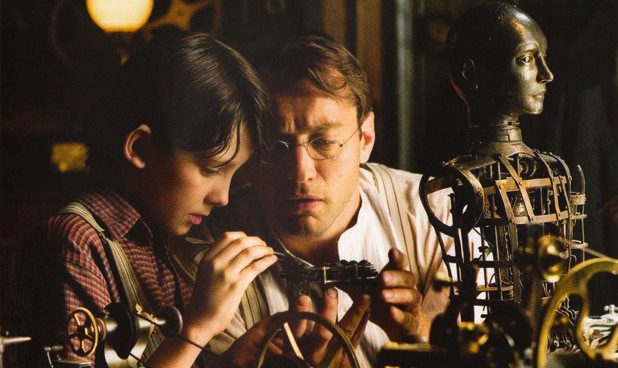 Q. Do you have any favourite Midcentury pieces and/or designers? And why?
A: I think your favourites can change as your environments change but I have an early production Norman Cherner chair I would take everywhere. I love its sexy whiplash styling and the story behind it. I am currently writing a book about 20th Century design which will be published next year so you can read all about it then 🙂
I have the most comfy TV chair in the world a Bruno Mathsson leather Pernilla by Dux. You can get two small kids in it and once my Dad sat in it he demanded I get him one too. I have an early Eames DCW. Its the bentwood chair with the wavy underneath. The LCW and DCW are integral to the story of American design after MOMA did an exhibition with plywood chairs floating to show their design from all angles back in the Forties. I also collect black Tapio Wirkalla ceramics. I would love to own anything by this Finnish master. His work is breathtaking. He was ambidextrous, could draw two perfect circles with both hands. He spent some of the year by himself in a hut in Lapland where he would live 'wild' and lose himself in nature. It explains so much about his work.
Q. How did Modern shows come about? Who is behind it?

Me (Lucy Ryder Richardson) and Petra Curtis are the founders of Modern Shows. It all began back in July 2002 when we had our first event. A one-off open house held in my 60's home in the woods in South East London. We mixed everything we loved from Eley Kishimoto Flash trainers and homeware and Multi ceramics to sixties Scandinavian sideboards and chairs and sold 90% of the curated collection of midcentury and modern furniture in one day.
This spurred us on to produce a larger event where midcentury dealers and modern designers gathered to sell their works. It has gone from strength to strength with Midcentury Modern®, Midcentury East, and the Midcentury and Midcentury Modern® Pop Ups and people get quite teary and wowy about our shows. We not only organise these events but we also source for top clients including tapas brand Brindisa, have done up a 'playroom' and dining room for Saatchi and Saatchi. We occasionally advise TV producers, broadsheet journalists and top collectors building up a portfolio of investment furniture and art too.
Q. What are your plans for the future with your brand? It's so well loved.
In the future we would like to continue to grow and carry on with the shows, we have a new show in March (2016) at The Oval and another planned in Kensington. We would like to see shows outside of London developing and we are currently looking to franchise our shows to make this happen. I personally would like to invest more time in Destination Modernism, our travel blog and in my writing. I see a whole series of books happening. I would also like to get more into blogging and TV. I used to be a fashion TV producer as well as a journalist and love working with camera people, editors as well as interviewing people. I used to interview some rather amazing celebs. I took the photographer Helmut Newton around a photography show once and got his commentary on other people's photographs. I also managed to get an impromptu interview with the singer James Brown. I'm quite cheeky like that. You have to be brave and think on the spot with their brain and tap into what they might like to talk about.
Q. Please tell us who and what to look out for at your forthcoming shows. 
All the dealers at our shows are very passionate about what they do and we respect them all for that. We love the specialists like London Timepiece with the best European clocks you will see gleaned from stations, factories and hospitals and Travel on Paper, an impressive selection of limited edition travel posters. I always head to Pink Flamingoes for their early Eames and Nelson as they get pieces directly from America that could be in museums and Twentieth Century Marks know the Missoni family and often have pieces from their houses. David from The Modern Warehouse really knows his stuff when it comes to Scandinavian design and Gus Greaves at Beton Brut is passionate about Dutch design. He is the grandson of the Greaves side of the British brand Greaves and Thomas.
We also have some new dealers at our Haggerston show so you should look out for Scandi-Mod who have a great collection of midcentury retro Danish furniture including two stunning orange Poul M Volther Corona chairs, which they are bringing along to Midcentury East. You will find Jack Nicholson sitting on a blue version in the 1971 film Carnal Knowledge and there is a white one in Roger Sterling's office in Mad Men.
Also new to the show are Mobelfabrik from Belgium, Manning Fine Art, The Modernist selling midcentury jewellery and furniture, Fabulous Nelly dealing in ceramics and textiles, Loaf Lifestyle with their vintage rugs and Ewald Van Der Straeten with some huge retro maps. It is going to be quite a show.
At our Christmas Midcentury Modern our vintage specialists will be joined by the very best of new design. Look out for Olivia Scott-Taylor (of Wild at Heart fame and Avengers Age of Ultron) winner of Liberty Open Call 2014 with her retro take on old style school chairs and textile designer Carolyn Davidson with her exciting new collection inspired by the modernist buildings of Palm Springs.  
WIN 2 TICKETS TO MIDCENTURY MODERN, DULWICH, LONDON! (taking place Sunday 22 November)
Simply let us know (in the comments box below) your favourite piece of Midcentury furniture which has featured in a film not mentioned above. Add a sentence on why and the most interesting choice or answer wins!
Competition closes Friday 6 Nov, winner announced by Tues 10th Nov.

MIDCENTURY SHOW EAST
Erno Goldfinger's Haggerston School, Weymouth Terrace, London E2 8LS
Sunday 11th October 2015
10am – 4pm
Info and tickets >

MIDCENTURY MODERN
Dulwich College, London SE21 7LD
Sunday 22 November 2015
10am–4pm
Info and tickets >
Further Reading:
The Incredibles – Mid Century Modernism exemplified

Kubrick's A Clockwork Orange : Brutalism in exteriors, interiors and a quilt
2001 A Space Odyssey – a close look at those fabulously futuristic Djinn chairs and how Kubrick's vision of the future was brought to life through 'product placement'
Mad Men whiskey tumblers have the silver screen embedded in their iconic silver rims.