Pretty in pink: The colour pink in film
Pink is in, largely influenced by Greta Gerwig's forthcoming Barbie movie, and it will be making its way into home decor with a bang.
Starring Margot Robbie as Barbie and Ryan Gosling as Ken, the Barbie movie is due for release in July 2023 and is already driving Barbiecore with verve. The doll's signature pink is taking hold.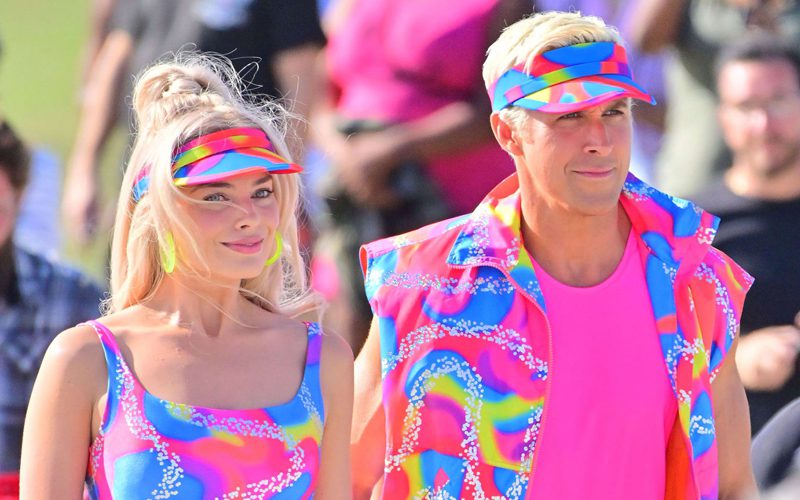 Certain emotions are connected to each colour of the spectrum. Pink is associated with love, romance, playfulness, kindness, and femininity.
Join us as we take a look at film sets that use pink as key themes in their colour palette.
Production Design by John W. Corso, Set Decoration by Jennifer Polito/Bruce Weintraub.
The cult classic Pretty in Pink is an 80s American teen romantic comedy-drama about love and social cliques in American high schools.
Screenwriter John Hughes revealed that he heard Molly Ringwald listening to The Psychedelic Furs' Pretty in Pink while they were filming an earlier movie Sixteen Candles, which led to the film's title. It also features, wait for it, a lot of pink.
Selina Kyle's Apartment in Batman Returns (1992).
Production Design by Bo Welch, Set Decoration by Cheryl Carasik.
As interior designers 2LG told us in an earlier interview: "We love Batman Returns, particularly the Catwoman transformation scene. Oh the drama! Oh the pink! Oh Michelle Pfieffer! Heaven".
Sofia Coppola's Marie Antoinette (2006)
Production Design by: K.K. Barrett, Set Decoration by Veronique Melery. 
 K.K. Barrett's production design respected the original settings of France's iconic but ill-fated teen Queen in Marie Antoinette, then introduced a more contemporary, bright candy-coloured palette through furniture, decor, flowers and even food, to reflect the 18th-century Queen's approach to style.
Legally Blonde (2001).
Production Design by Missy Stewart, Set Decoration by Kathy Lucas.
Elle Woods, played by Reese Witherspoon, is the pink-obsessed heroine in Legally Blonde.
Suspria (1977)
Cinematography by Luciano Tovoli, Production Design by Giuseppe Bassan.
Dario Argento's Suspiria is a gory, visual and stylistic masterpiece which takes us on a chromatic journey. Although red is a predominant in the filmsets, pink tones crop up a great deal too.
Arengto hired cinematographer Luciano Tovoli based on his colour film tests which Argento felt matched his vision. This vision was inspired by Snow White (1937): "We were trying to reproduce the colour of Walt Disney's Snow White; it has been said from the beginning that Technicolor lacked subdued shades, [and] was without nuances—like cut-out cartoons." said Argento.
The Grand Budapest Hotel (2014)
Production Design by Adam Stockhausen, Set Decoration by Anna Pinnock.
Pink is a key theme in the film sets of Wes Anderson's The Grand Budapest Hotel, not least in the hotel facade itself, but also in those memorable Mendl's Patisserie pink boxes.
Anything we missed? Let us know in the comments below.