How film and TV turned Herman Miller office chairs into domestic icons
From Frasier to Casino Royale and The Simpsons, guest author Oliver Pearson investigates why Herman Miller chairs are considered by film and television to be some of the greatest furniture pieces of all time.
Let's go back to 1993. The year that Bill Clinton was sworn in. The year we were given Beanie Babies for the first time. The year that Meatloaf had us all questioning what it was he wouldn't do for love.
It was in many ways a simpler time. A time when teenagers were wearing high-waisted jeans listening to Nirvana and playing Doom. Their younger brothers and sisters were chatting away into Talkboys and heading out to movie theatres to see Jurassic Park.
1993 was also the year Tom Hanks pursued Meg Ryan through the Emerald City in Sleepless in Seattle, capturing the hearts of every last romantic. Despite being nominated for several Academy Awards and Golden Globes, the film was not the cultural phenomena which would help put the city on the map. No, Seattle was pushed into our collective consciousness by Kelsey Grammer and Frasier.
A spin-off of the wildly successful Cheers, the sitcom follows Dr Frasier Crane (Grammer) as he returns to his home state of Washington to help care for his ageing father. Working as a phone-in psychiatrist for a local radio station, the show is ultimately a sympathetic portrait of a bumbling bachelor navigating his middle age.  
Beneath its admittedly great comedy, however, Frasier makes countless nods to popular culture. In this way, the show serves as something of a historical document of what America was all about in the early 90s.
Take the seventh episode, 'Call Me Irresponsible' as a worthy case in point. Flirting outrageously with yet another woman he shouldn't be flirting outrageously with, Grammer's character is challenged on his apparent ease at holding back from romance. Specifically, he is accused of finding it "all too easy" by Amanda Donohoe, the award-winning actress playing his latest love interest.
Quick as a shot, he replies: "you think I don't want to pick you up right now, carry you over to that Eames classic and show you why it's the best engineered chair in the world?"
Even in his attempts at flirting, the couch psychiatrist can't help but refer to the centrepiece of his enviable studio apartment. A member of the cultural elite, it is perhaps no small surprise that he covets a piece of furniture with a price tag upwards of a thousand dollars.
In all the right ways, this punchy line of dialogue elevated the Eames chair from a thing of aesthetic beauty to something with an aspirational glow around it.
Whilst the brand has been around since the beginning of the 20th Century, it was in the 1990s that film and television properly transformed Herman Miller from a workplace name to a household one.
Indeed, it wasn't just Frasier that made ergonomic office furniture cool. The titular characters of Will & Grace spent an entire episode scurrying around the streets of New York trying to hunt down an Aeron chair, a now classic model that was released in 1994.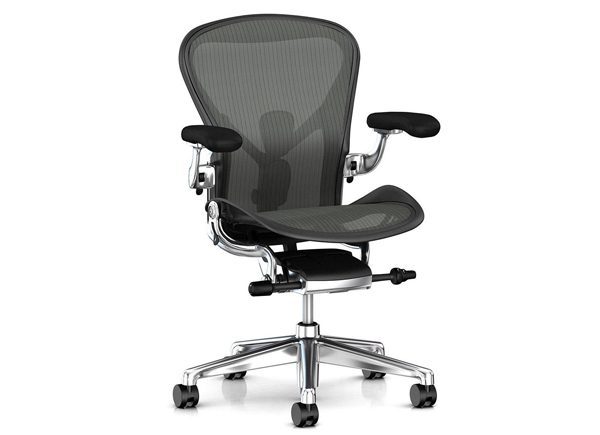 Like all culturally significant products, Herman Miller chairs have become a part of the fabric of film and television. A shorthand for understated smarts and sophistication, they're symbolic of people and places that exude success in one way or another.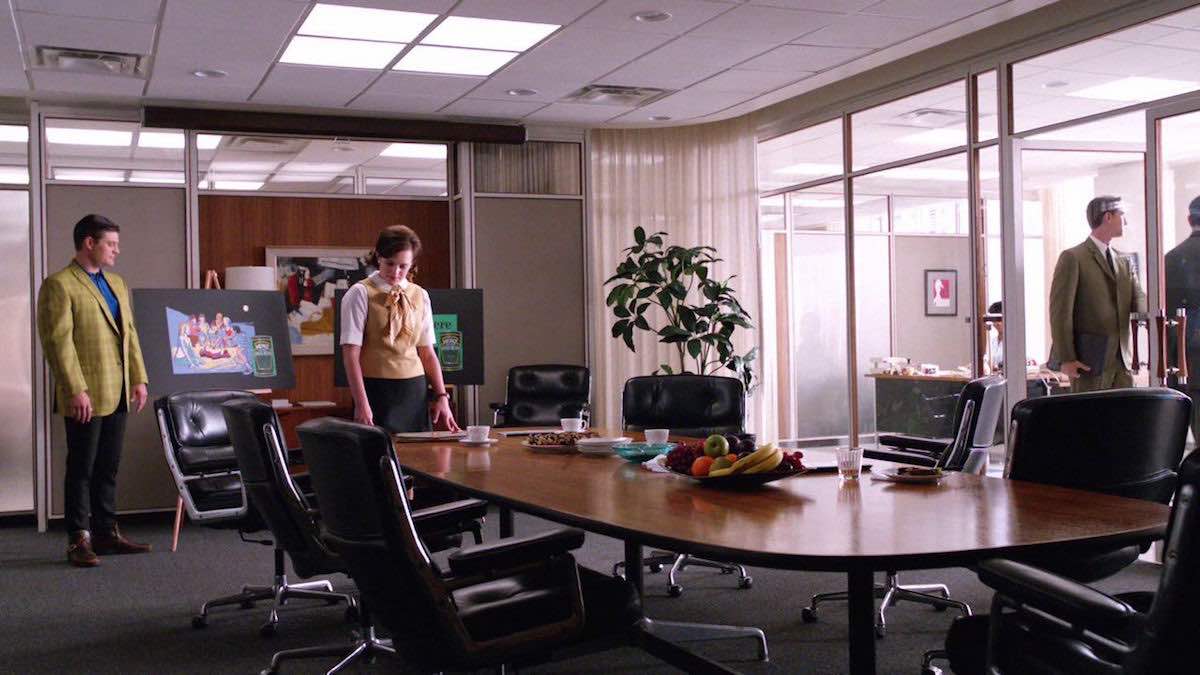 Indeed, they're what the sleek ad executives of Mad Men lounge in. Hugh Laurie swivels in one when playing the misanthropic doctor House. The head of MI6 in the James Bond universe even gets their own Aeron chair in Casino Royale. In The Simpsons, God is depicted as sitting on a Herman Miller chair. Evidently, they're considered by film and television to be the greatest piece of furniture of all time.
What's truly remarkable, however, is how the presence of Herman Miller products in film and television perfectly reflects the nature of their design. Indeed, the appearance of an Eames or Aeron chair is typically understated. It's appreciated only by those who know what they are looking at. This subtlety is ultimately what defines both the brand and their role on the screen.