Interiors inspiration from the film sets of Conversations with Friends
The TV series Conversations With Friends had a lot to live up to after the huge success of Normal People. Both are adaptations of books by Irish author Sally Rooney and both have Director Lenny Abrahamson at the helm (Conversations being co-directed with Leanne Welham), but rest assured, this new series does not disappoint. Newcomer Alison Oliver is subtly mesmerising as Frances, the script is endearing and the film sets had our eyes on stalks. The most notable film sets of Conversations With Friends include the home of Melissa and Nick which brings us plenty of interiors inspiration. The Croatian holiday villa is also drool worthy.
Let's take a look around with the Production Designer Anna Rackard and Set Decorator Sophie Phillips as our guides, and identify some fine furniture and decor!
The Story
The 21-year old University student Frances and close friend/ex-lover Bobbi (Sasha Lane) meet the exuberantly confident writer Melissa (Jemima Kirke) and her handsome yet reserved actor husband Nick (Joe Alwyn). An intriguing ménage à quarte begins to play out. 
Melissa and Nick's house
Much of the series takes place in Dublin. The successful married couple Melissa and Nick live in a gorgeously designed house which impresses the girls – and us too! It's a boho-chic home set in the Dublin seaside suburb Monkstown, near Seapoint Beach (which is where Frances and Bobbi go swimming in the first episode). This area features some grand Regency terraces and sweeping sea views. The real house used for filming is a villa in Bray father down the coast in County Wicklow.
The inside of the house is actually a set built in a studio, which is hard to believe given the atmosphere which was created from the ground up. Rackard and Phillips hit the nail on the head with the design of this captivating house. Suitably sophisticated and stylish for a creative cosmopolitan couple, the interiors feature a number of notable design classics and vintage midcentury finds.
"We wanted Nick and Melissa's house to feel really cool and attractive to Frances & Bobbi. It had to have a laid back feel too, not too fussy and not conservative. I toyed with the idea of their house being a much lighter colour, but in the end I was drawn to darker references, it felt more interesting, and maybe a little more intriguing. And it was a stark contrast to Frances' apartment" Rackard told us.
"We worked on the basis that the house was mostly Melissa's taste and choices, so it reflects her character more than Nick's.  It was important for the Melissa character that she had her own unique style, she wasn't necessarily following a trend or trying to recreate a 'look' And she was the type of person who would want her house to reflect her distinct style and taste. In their back story they had also lived in London for a time, so some of the pieces would have come from there. From the outset I didn't want too much 'stuff' in the house but the objects and furniture that are used are carefully considered" she adds.
In the hallway we find a French lantern ceiling light chosen by Phillips "because it can sit comfortably between a classic and modern vibe". Here we also find a wooden vintage bench along side a Cobra Table Lamp designed by Elio Martinelli. The couple are in good company with this eye catching light, as it also appears in the office of Maurizio Gucci in the film House if Gucci!
The majority of the walls, the salvaged floor boards (from Wilson Yard in Dromore), stairs and bannister (as well as the porch exterior) are painted in a dark inky grey/blue. The dark grey walls were a dyed polished plaster finish created by Surfaceform.
The blue in Melissa's office and much of the woodwork is Hague Blue by Farrow & Ball (available from Designer Paint). The woodwork on the stairs and in the living room and kitchen is Railings (a soft black with blue undertones) also by Farrow & Ball.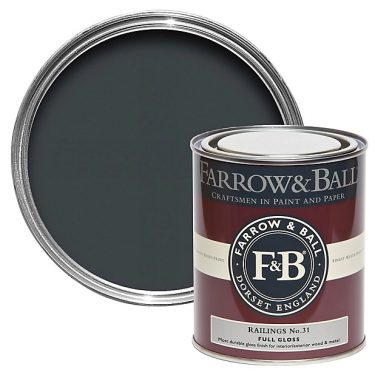 In the kitchen we find a matching coloured kitchen island top which acts as a beautiful backdrop for the coloured pottery (by Annadale Brickworks) and food which Melissa and Nick cook with foodie aplomb.
Melissa has an eye for interesting art and craft makers and we find an eye-catching bold artwork on the kitchen wall, made of red looped lines on a white background. This piece is a woodblock print called "Loop" by Ireland based artist Anthony Lyttle. "My drawings are made through a process of mark making, using mostly dots, dashes and lines, and running through horizontals and vertical directions, as in the warp and weft in weaving. Each layer of marks built up over the previous layer partly obscuring but also revealing and repeating" Lyttle says about his approach.
'Loop' as seen in this Conversations With Friends interior and other Lyttle artworks, are available from Graphic Studio Gallery, Dublin.
This art piece creates a visual conversation with a pair of red FlowerPot pendant lights hanging above the kitchen island. The Flowerpot pendant light was created in 1968 by Danish designer Verner Panton, one of the outstanding figures of Scandinavian design of the 20th century. The characterful and playful FlowerPot has become an iconic object of the 70s, but its timeless design has survived the decades.
Available in a multitude of cheerful colours the Panton FlowerPot pendant lamps look great individually or as a set hanging in pairs or multiples (as they did in the James Bond movie On Her Majesty's Secret Service).
Other art and craft finds around the house include photographs by Dominic Turner which are in the hall and in Nick's bedroom (above the bed) and Shane Lynam photographs in the bathroom and Melissa's office.
We don't get to see much of the living room in the series, but in it we find a classic Arco floor standing lamp in the corner. Inspired by an urban streetlight and designed by Achille Castiglioni in 1962, the Arco floor lamp is an iconic example of 20th Century design that has now garnered legendary status. The Conran Shop in UK are currently selling Arco's with 15% discount.
A photograph from the 'At Sea' series by Gary Coyle is seen in the living room together with a Wendy Judge drawing above the fireplace.
The curtains in the living room are an abstract modernist design – a fabric called Maroua by Larsen available from Colefax and Fowler and the teal sofa is Peanut b from Bonaldo.
The extension which overlooks the garden courtyard is a wonderful space used as a dining room and features Crittal steel windows and doors – a home building and interiors trend that's not going away any time soon.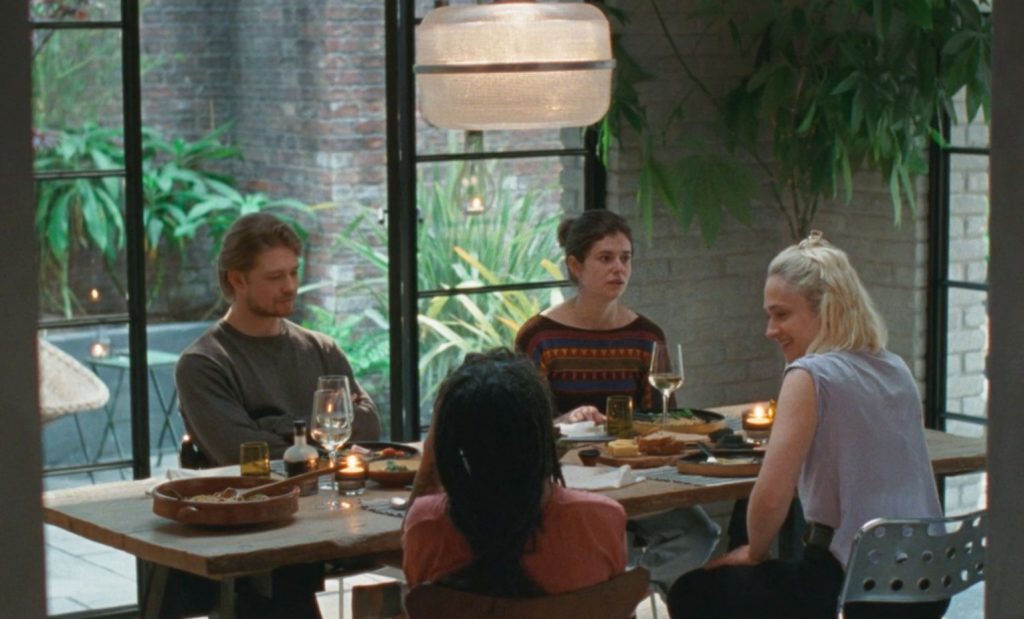 Above the wooden dining table we see a 1970's holophane pendant light which Phillips tells us was "crazy heavy!". Surrounding the table are an eclectic mix of vintage dining chairs including a number of industrial-style silver chrome chairs with holes in the back rest, vintage Arne Jacobsen Series 7 wooden chairs and some black and natural cane Cesca dining chairs.
The striking silhouette of the Series 7 Chair was designed in 1955 by Arne Jacobsen. It showcases a signature curved backrest and has become an instantly recognisable feature of modernist mid-century furniture design.
This bestselling chair represents the culmination of the then revolutionary lamination technique, with its pressure moulded ash plywood frame crafted to showcase the many possibilities of the lamination process. Elevated on stackable, chrome-plated steel legs and available in multiple colour finishes, the Series 7 Chair remains a timeless classic.
In the corner of the dining are we see a white floor-standing lamp which could possibly be a Verner Panton Panthella floor lamp or similar.
The Croatian holiday villa
Melissa's literary agent Valarie has an idyllic holiday villa in Croatia in the TV series (although the book's location for the villa was France) and Melissa invites the girls along to join her, Nick and two close friends on their holiday. Here Frances and Nick continue their intense affair and Bobbi develops her crush on Melissa.
The real location is St George Court in Humac, Hvar and this very same villa which sleeps eight, is available to rent through My Hvar.
This villa was chosen by the production team for it textures and views. Rackard says "We decorated the interior, painted interior walls and exterior woodwork. We also brought our own furniture and lamps & smalls etc. I wanted this place to feel really idyllic, the perfect holiday place, with plenty of colour and pattern".
The alfesco dining area features an azure blue dining table and matching chairs together with an oversized rattan pendant light hanging above. Find similar lights at Lights.co.uk.
The room where Frances sleeps (and where the affair matures) has beautiful natural stone walls and a bed which has a wood and cane bedhead. Find similar bedheads at Etsy.
Melissa and Nick rustle up more foodie delights in the Croatian holiday villa kitchen.
The rustic kitchen is furnished with a vintage wooden table and chairs with various wooden stools scattered around, and a wicker lamp. Find similar wicker lamps at Dunhelm or eBay.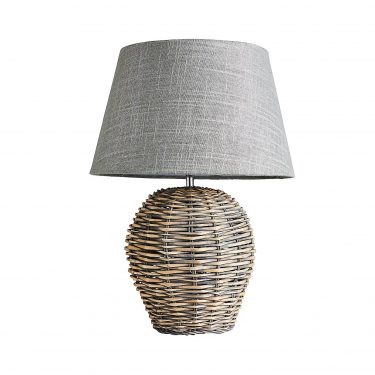 The group are seen taking swims off the dazzling coves of the pebble beaches at Pascuka and Zukova, walking through the streets of historic Stari Grad and enjoying a laid back time at the outside cafes and around the pool of their villa.
Take a deeper dive into the film sets of Conversations With Friends by watching the whole series on BBC Three in the UK, Hulu in the US, and RTÉ in Ireland.