October's inaugural International Production Design Week celebrates the craft of world-building for film, all over the world.
"Designing a film is like painting a landscape in a hurricane" said production designer Richard Sylbert. We'd like to add to that: When we're transported to the imaginary worlds in film and when we're inspired by the film sets which production designers create, we usually only see the final beautiful 'painting'. As viewers, we're not even aware of the 'hurricane'. This is why we have so much respect for the craft and why we'd like to shine a light on the forthcoming inaugural International Production Design Week (IPDW).
Production Designers create the look and feel of a film, and working closely with set decorators who choose the furniture, decor and props, they translate scripted words into realised worlds – world's that transport us to the realms of our imaginations. They deserve to be celebrated and this October (from 20th to 29th to be precise) they're having their own celebration in the form of a week long series of talks, screenings and masterclasses. From UK to USA, from Canada to China, and everything in-between, these events will allow not only designers and filmmakers, but also general members of the public, to get a good look behind the scenes.
IPDW events: UK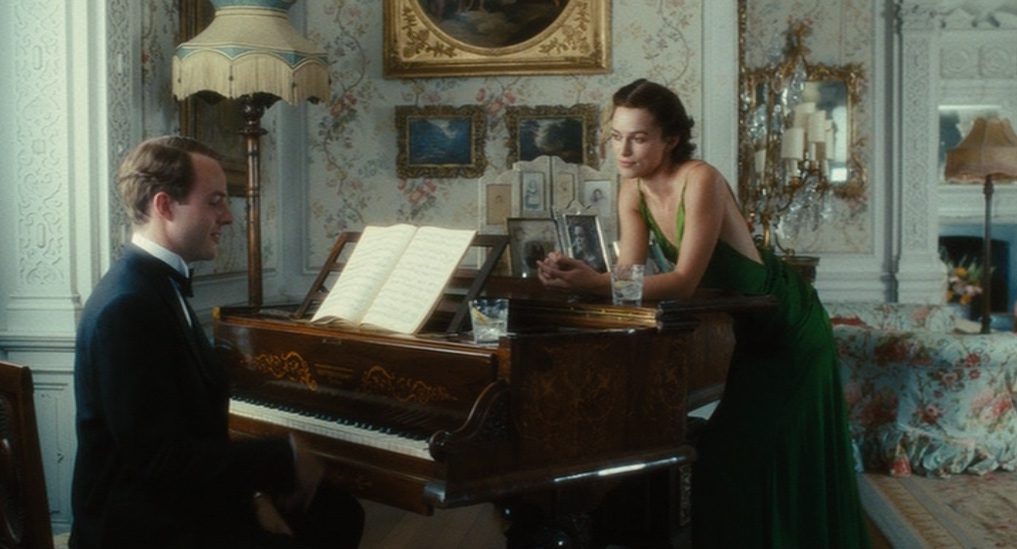 Here on F&F's home turf of the UK, The British Film Designers Guild (BFDG) will be hosting a series of production design focused events open to designers, filmmakers, industry collaborators, and the general public. 
On Friday October 27th the BFDG and the University of Westminster are presenting a special screening of Atonement (2007), the British romantic World War II film adapted from Ian McEwan's novel. Oscar and BAFTA nominated Production Designer and Set Decorator, Sarah Greenwood and Katie Spencer, who most recently designed the mega hit Barbie, will be the special guests for a Q&A following the screening at the Regents Street Cinema in Central London. Joining them will be several members of their art department and locations team as they revisit the film and discuss the design process and collaboration with other departments. This film chronicles a crime and its consequences over the course of six decades, beginning in the 1930s and follows the lives of young lovers Cecilia Tallis (Keira Knightley) and Robbie Turner (James McAvoy). 
The screening will be followed by networking drinks in the Cinema Foyer bar.
On Saturday October 28th BFDG are partnering with Helix Set Construction and Indie-Zero Film Studios on an Art Department takeover of their workshop and studio spaces. The 1-day festival will combine opportunities to meet suppliers, listen to panels on hot industry topics with time to flex creative muscles through fun micro workshops and socialising.
In addition there will be a regional programme of educational events partnering with The Northern School of Art, Nottingham Trent University, National Film and Television School, Bournemouth University, Birmingham University, Glasgow School of Art, University of Westminster, and University of South Wales including an online talk by Oliver Herrick who will be discussing Digital Models and World Building.
Details of the full programme of events can be found here.
IPDW events: USA
A screening of Charlie Kaufman's Synecdoche, New York, which sees a theatre director create a life-size replica of New York City inside a warehouse as part of his new play, will screen in New York on October 20th. This will be accompanied by a conversation with production designer Mark Friedberg, moderated by cinematographer Fred Elmes.
Mark Friedberg will also be giving an introduction to a New York screening of Joker, also on October 20th.
The Art of Fantasy in Production Design will be a conversation on October 27th in Savannah, between designers about their approach to design for this wide-ranging imaginative genre that explores elements of magic, myth, and wonder and you may well discover what the future of fantasy film will look like. The designers taking part on this event include Beth Mickle (Guardians of the Galaxy Vol. 3, Suicide Squad), Paul Austerberry (It Vol. 2, The Shape of Water), Sue Chan (Landscape with the Invisible Hand, Shang Chi and the Ten Rings), David Wasco and Sandy Reynolds-Wasco (La La Land, Kill Bill Vols 1 and 2) and will be moderated by Molly Hughes (Thirteen Lives, I'm Thinking of Ending Things).
La La Land will be screening on October 28th in Savannah alongside a Q&A with David and Sandy Wasco who have received numerous awards including the Academy Award for Best Production Design at the 89th Academy Awards. They are known for their long collaboration with Quentin Tarantino, and have also worked with such directors as Wes Anderson, David Mamet, and Aaron Sorkin. This Q&A, moderated by Karl Rouse, dean of Film and Acting at SCAD, will be a celebration of their many years of work in the film industry.
Details of the full programme of events can be found here.
IPDW events: Canada
Oscar-winning production designer of The Shape of Water, Paul Austerberry will be giving the opening keynote address for Canada's Production Design Week in Toronto on October 21st.
Patrice Vermette , Oscar-winning production designer of Dune and Arrival, will give the opening keynote address in Montreal on October 21st. Vermette will also speak with moderator Emmanuel Hoss-Desmarais about the innate influence production designers have over the story and script as visual ideas are expressed in the early stages of a project and morph into reality.
Details of the full programme of events can be found here.
IPDW events: Around the world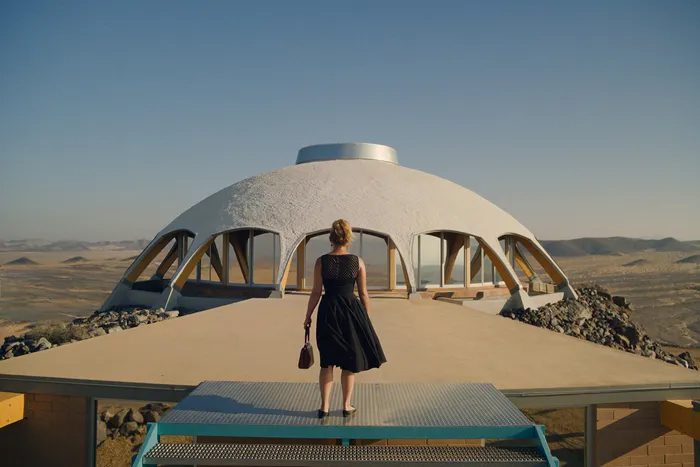 A screening of the film Don't Worry Darling followed by a conversation with production designer Katie Byron about the film's design of a utopian experimental community will take place in Lisbon, Portugal on October 24th.
Antxón Gómez will be giving an online masterclass from Spain. Gómez is one of Spain's most outstanding Production Designers who began his work in the 1980s and he gone on to collaborate with directors such as Bigas Luna, Manuel Huerga, Pedro Almodóvar, Susan Seidelman, Dominik Moll and Steven Soderbergh. 
F&F favourite Boryana Ilieva (a.k.a)
Floor Plan Croissant
will be giving a presentation of her exquiste watercolour paintings of film interiors on October 27th in Bulgaria.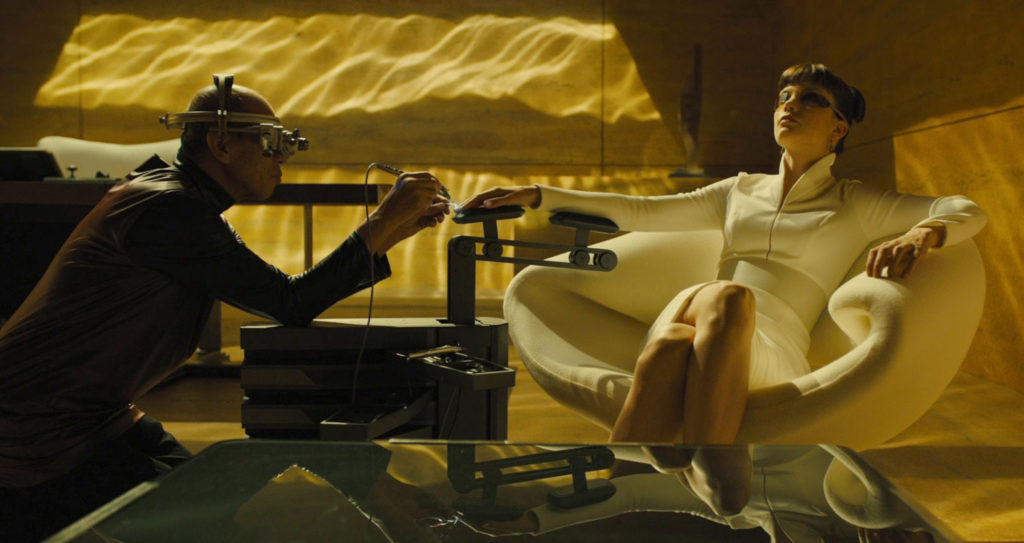 Online on October 28th
Skyfall,
1917
and
Blade Runner 2049
Production Designer Dennis Gassner will be discussing his process using 'The Wall', and the importance of learning the history of production design and the art department in order to work more effectively.
International Production Design Week is organised by the Production Designers Collective, a group of over 1100 colleagues dedicated to mutual support through sharing knowledge, encouragement and experience. 
The Production Designers Collective creates and shares production design content through its website, newsletter and social media. The Collective organises a variety of international events, from online sessions to in-person workshops, meetups and panels, often in collaboration with design organisations and film festivals around the world.