It's a wrap… The Film and Furniture festive gift guide
D'you have someone in your life who is a film fanatic or gets geeky about furniture, design and homeware? Then allow us to present our carefully curated gift guide – all beautiful items that have been spotted on the film sets of the big (and little) screen. Or indeed if the description fits you, then make haste and put some of these delights on your own Christmas list. Give a gift with a story to tell…
Below £50 / $70

Hammered copper mugs as seen in Better Call Saul and House of Cards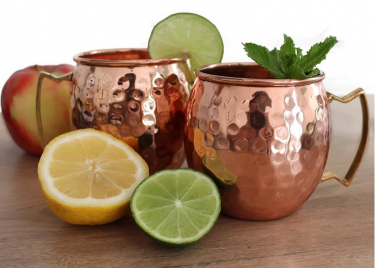 The copper and brass trend in the home is experiencing a long and worthy tenure and it extends to bars and restaurants too, especially copper mugs. In Season 2 (episode 'Bali H'ai') of Better Call Saul, Jimmy McGill and Kim Wexler drink Moscow Mules served in hammered copper mugs which are perfect for the vodka, ginger beer and lime combo – the copper tends to bring out the flavours. The copper and lime colours also look fabulous together.
The Shining, Room 237 Overlook Hotel key fob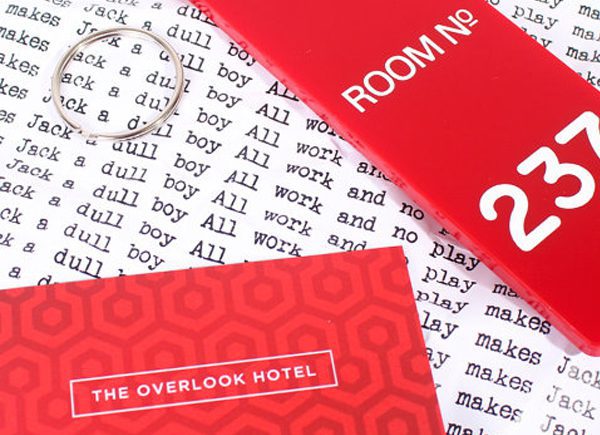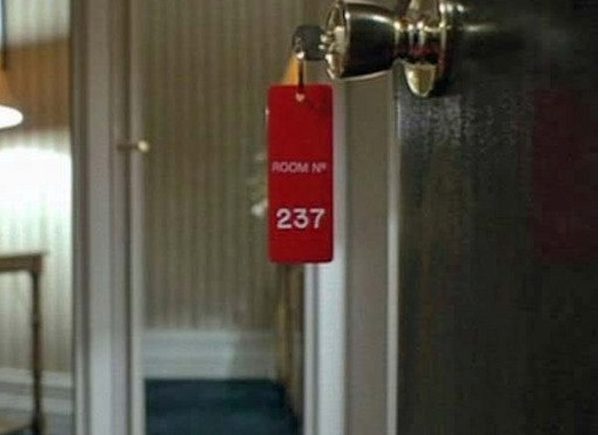 A handmade key fob influenced from the one which hangs on the door of the infamous Room 237 in The Shining.
David Hicks Scrapbooks is a must for anyone interested in design, particularly interiors.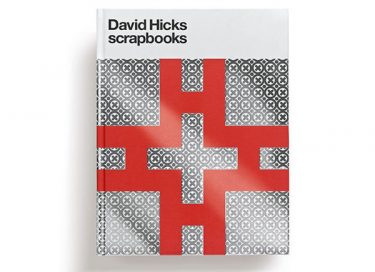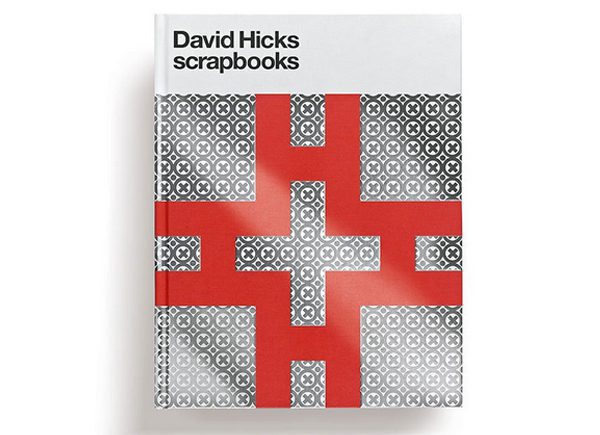 The scrapbooks of legendary interior designer David Hicks (who designed the hexagonal patterned carpet as seen in The Shining) include swatches, sketches and hundreds of photographs, all edited and beautifully presented here by his son Ashley Hicks.
Below £100 / $135

Wild Boar Jug influenced by travel movies set in France
In an earlier feature which examined fascinating films about travel, we took a detour to France via the big screen and fell in love with this Wild Boar wine jug. This hand-painted stoneware will help you fantasise about traditional french kitchens in Chocolat or the chateau in A Good Year.
Blade Runner whisky tumblers – set of 2, as seen in Blade Runner and Blade Runner 2049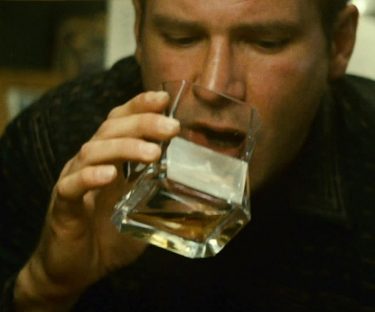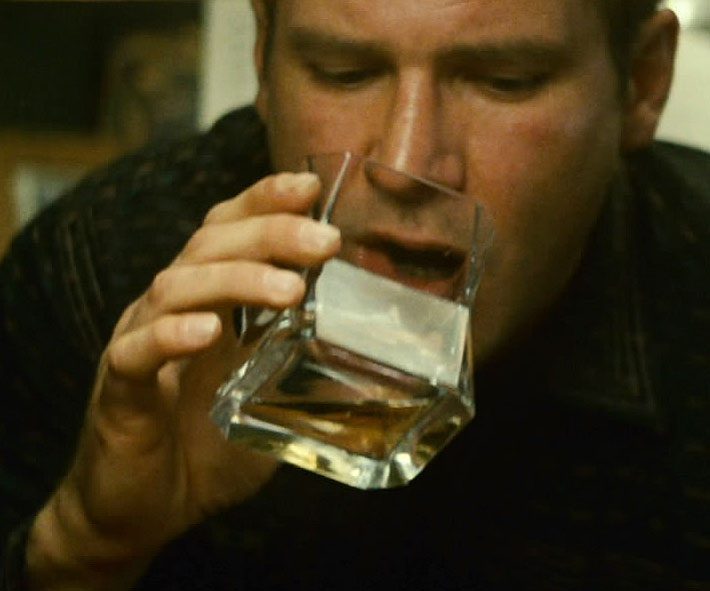 The exact 'CIBI' glass tumbler design that Deckard (Harrison Ford) is seen drinking whisky from in Blade Runner (1982). They also make an appearance in Blade Runner 2049 (2017). Hand blown crystal glass by the original Italian company since 1974, these heavyweight stunning glasses command respect. Tried and tested by Film and Furniture.
Available with worldwide delivery, around £99
Around £125 / $170

Baccarat Chateau White Wine Glass, As seen in Fifty Shades of Grey, Batman v Superman: Dawn of Justice and Justice League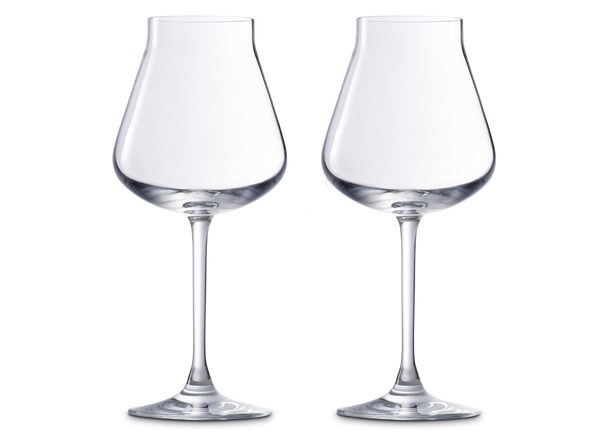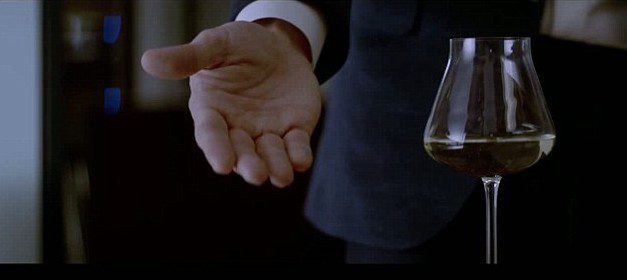 Christian Grey chooses a most discerning wine glass with which to entertain his guest in Fifty Shades of Grey. Bruce Wayne aka Batman also favours the same tapered glass in Batman V Superman. It's a Baccarat Chateau White Wine Glass. Inspired by the taste-vin silhouette that sommeliers use, the wide rounded bowl opens up complex notes, aerates the wine and highlights the subtly smooth aromatic body.
The tapered lip enables the diffusion of aromatic richness and prevents the wine, when swirled, from rising too high up along the glass. This sophisticated stemware is worthy of any celebratory occasion or festive soiree. 
Buy in UK/Europe, around £125

Buy in USA, around $145
Around £200 / $270

Chicago floor lamp as seen in Marvel Netflix Luke Cage
Made.com's Chicago floor lamp is near identical to the cinema light seen in Cottonmouth's office in Luke Cage. Bring some vintage Hollywood glamour into your home! The bulb faces inwards and reflects off the gold foil lining the shade, creating a broad and warm illuminating effect.
Around £380 / $510
Vintage Valentine Typewriter designed by Ettore Sottsass as seen in A Clockwork Orange
The perfect present for wordsmiths, those who hanker for the days before iPhones and laptops ruled our lives and of course, Kubrick fans.
Ettore Sottsass' legendary "Valentine" portable red typewriter in Alex's room in A Clockwork Orange is one of the most famous examples of 1960s Italian design and bears witness to the time when Olivetti was leading the way in industrial design "the pre-digital precursor to the MacBook, as emblematic of style as it was of mobility".
Buy in UK/Europe, from around £376
Around £1000 / $1300
Batman's desk chair in Batman v Superman: Dawn of Justice
The ultimate office chair! Bruce Wayne aka Batman's desk chair from the ultra high tech batcave in Batman v Superman has a series of 11 torsion spring-loaded bearing joints which conform to your exact spine impression, then lock into place for one-of-a-kind fit. The chair was slightly adapted for the film, but we can verify this is the chair that the film set decorator used as the basis (she told us herself).
Buy now (shipped from USA), around $1569
Around £1400
Djinn chair as seen in 2001: A Space Odyssey
Designed by Olivier Mourgue in 1965 whilst working for French manufacturer Airborne International, the Djinn chairs embody 60s futuristic design and have gone on to firmly take their place in design history. With their wave like, low slung silhouette, they were selected by Kubrick and his team for the science fiction film 2001: A Space Odyssey – one the most influential films of all time
Chair approx £1475 (sofas also available at £2850) through Film and Furniture here.
Around £5000
Barcelona chair by Knoll as seen in: Tron: Legacy, Batman v Superman: Dawn of Justice, American Psycho, Casino Royale and Justice League
Sexy as hell and an icon of the modern movement, the Knoll Barcelona chair designed by Mies van der Rohe is a star performer in many films including Tron: Legacy's digital world "Safehouse", in Bruce Wayne's modernist abode in Batman v Superman as well as Amercian Psycho and Casino Royale. With very good reason, it should also star in your home.

The Barcelona Chair by Knoll is one of the most recognised objects of the last century. The simple elegance and graceful profile has made it a widely celebrated modern lounge chair that epitomises Mies van der Rohe's most famous axiom, 'less is more.' From the hand-buffed steel frame to the individual leather squares carefully welted together, the Barcelona Chair by Knoll is a singular modern lounge chair that pays tribute to the marriage of modern design and exceptional craftsmanship.
Although an exemplar of the machine style, the chair is largely hand-made: the cushions are made from 148 separate pieces of leather and the chromed stainless steel frame is hand buffed to a mirror finish.
Often imitated and copied, here at F&F we advocate buying the real deal.
Buy new
In UK/Europe, around £5400
In USA, around $5760
Buy a vintage version:
In UK/Europe, around £1647
And that's a wrap! We hope we've made your shopping list a little more interesting…