Must Watch! 'Silver Linings Playbook' chosen by William West
Each week we ask a film/furniture expert or fan to recommend a film to watch (or book to read). This week our Must Watch is chosen by 2nd year Film Studies student and blogger William West:-
"In support of the #ItsOkayNotToBeOkay mental health movement currently circulating on social media, my choice for this weeks Must Watch film is Silver Linings Playbook (2012).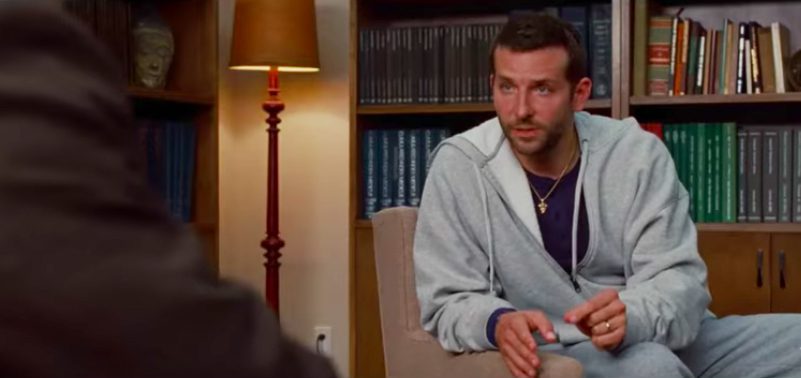 Mental health issues should never be taken lightly and this film manages to perfectly encapsulate the hardships of living with such difficulties in an incredibly refreshing and heart-warming way.
Although labelled as a comedy which, for the most part it is, it does not shy away from the serious issues being explored. What makes this picture so brilliant is the optimistic manner in which it deals with mental health difficulties, choosing to focus on the road to recovery rather than the initial setbacks.
In what I believe to be career defining performances, both Bradley Cooper and Jennifer Lawrence portray their characters Pat and Tiffany in moving and affectionate ways whilst managing to convincingly represent severely damaged individuals struggling to cope with loss, heartbreak and depression.
Although Silver Linings Playbook doesn't feature an overly elaborate plot or break any film making boundaries, it's masterpiece of a script is where the film truly shines. Adapted from Matthew Quick's novel of the same name by the immensely talented David O.Russell, the crafting of such unique yet identifiable characters in Pat and Tiffany are the driving force behind the film and what led to such an overwhelming reception from critics and audiences alike.
Silver Linings Playbook is far more than your typical comedy-drama as it focuses on issues which are so overwhelmingly relevant in today's society and yet which sadly, often go completely unspoken. To see these characters manage to rise from a place they believed impossible to escape is an extremely touching and a rewarding viewing experience. More importantly, viewers watching this film suffering from similar issues can perhaps use it as a source of inspiration.
It serves as a reminder that whatever happens things will always get better even if not immediately apparent, which is one of the most important messages any film can possibly offer."
William West
West's blog can be found at ChannelWest.
Watch Silver Linings Playbook now >