Iconic film sets reimagined as Polly Pockets
First invented in 1983 by Chris Wiggs who built a tiny dollhouse in a powder compact for his daughter, Kate, the Polly Pocket concept has since been relaunched, redesigned and has a trilogy of movies to its name. The whole miniature dolls-house world of Polly Pocket seems to have passed me by but The ToyZone's new concepts which homage movie scenes and film sets certainly got my attention.
They have created six new imaginary lines of Polly Pocket to match some of their favourite screen franchises by teaming up with CGI artist Jan Koudela. These six miniature elaborate dioramas depict the fictional worlds of The Shining, Stranger Things, Friends, Lord of the Rings, The Simpsons and The Royal Tenenbaums.
The ToyZone's Art director Povilas worked with Koudela to compile a scrapbook of images and videos from their chosen movies, homing in on the furniture and features that make each one iconic.
Our favourite film set imagined as a Polly Pocket is of course The Shining complete with the Overlook Hotel corridor carpet, Room 237, the red bathroom, the hotel lobby with Jack holding his axe and a section of the Overlook maze.
After making his first sketches, Jan began 3D modelling using Cinema4D. "The key challenge was to find a virtual texture that looks like plastic and to work on a tiny scale without losing the detail of the source material" says The ToyZone. "Povilas and Jan knew that we had to be careful to recreate the movie environments using the 'language' of Polly Pocket: stickers as background, trap doors, plexiglass windows, etc. For the last step, Jan used Photoshop to make sure the signature colours of each fictional world were just right".
Let's dive in to some marvellous mini-worlds…
1. The Overlook Hotel (The Shining)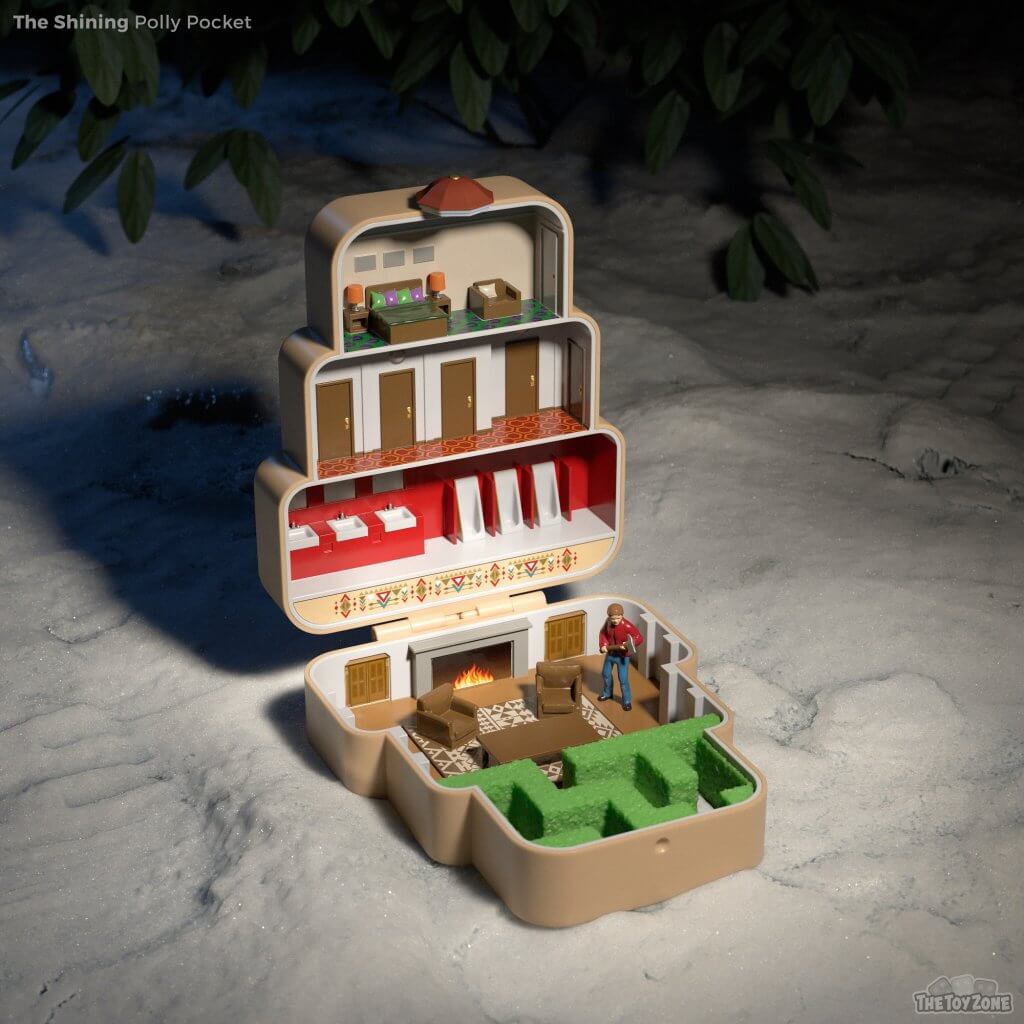 2. The Byers residence (Stranger Things)
3. Monica's apartment (Friends)
4. The Simpsons residence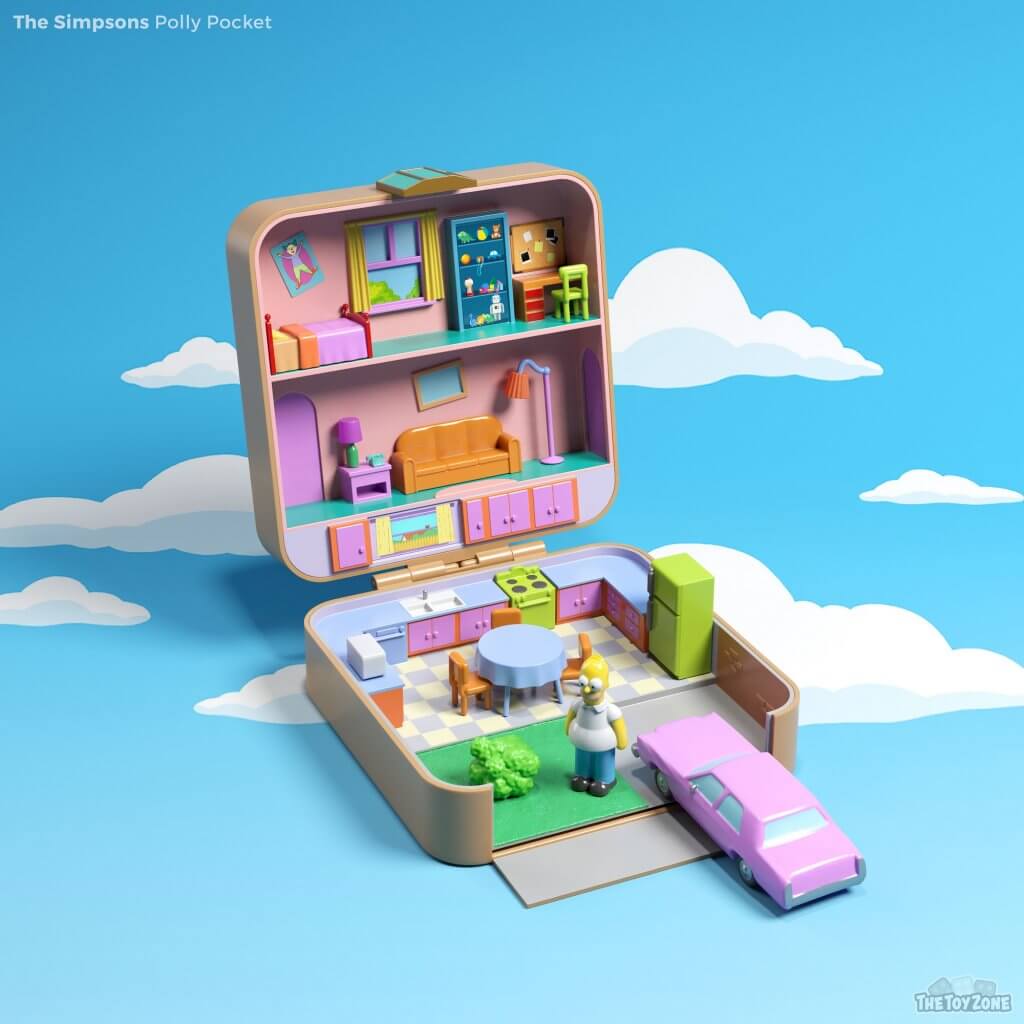 5. Hobbit house (The Lord of the Rings)
6. The Tenenbaums residence (The Royal Tenenbaums)