The film set of Kingsman: The Golden Circle saved by Keith Allen
Diners in a cafe in the small town of Stroud, Gloucestershire in the UK find themselves sitting on the film set of Kingsman: The Golden Circle.
Actor Keith Allen who plays Charles in the film which also stars Taron Egerton, Colin Firth and Mark Strong saved part of the Poppy's Diner film set from being thrown out and had it installed in his wife's eaterie in Stroud. "I did a scene with Julianne Moore on that set, and they were going to trash it. They gave me a three day window so I ordered a 60ft lorry and the whole diner from Kingsman was loaded up" Allen tells Gloucestershire Live.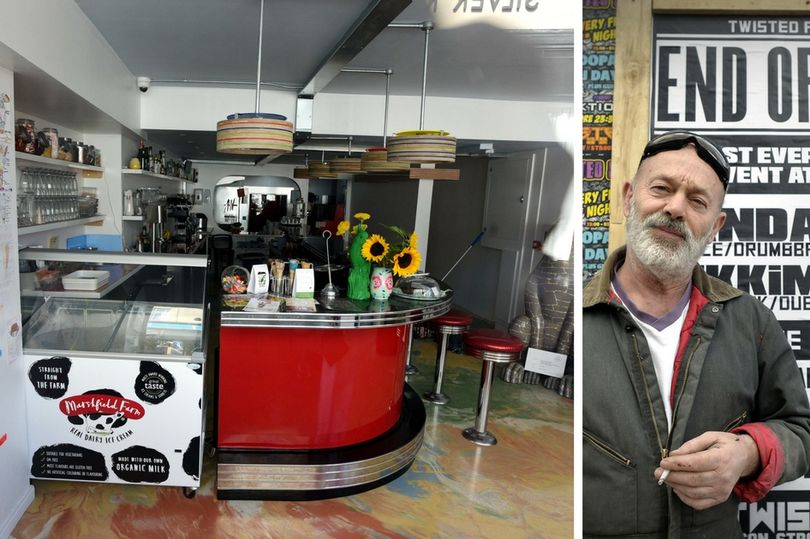 Set Decorator Rosemary Brandenburg SDSA created the diner as Poppy's (Julianne Moore) headquarters and office in the film which is the sequel to Kingsman: The Secret Service (2014). Brandenburg told SDSA's Set Decor that this particular set involved "miles of black-and-white checked flooring, endless chrome detail, custom diner furniture in red and black spangled vinyl, a bespoke grill and service counters, countertop appliances like a vintage milkshake maker, a Raymond Loewy iconic Coke dispenser, a glass and chrome pie case from SDSA Business Member RC Vintage, classic diner lighting… and doghouses for the robotic guard dogs Bennie and Jet!"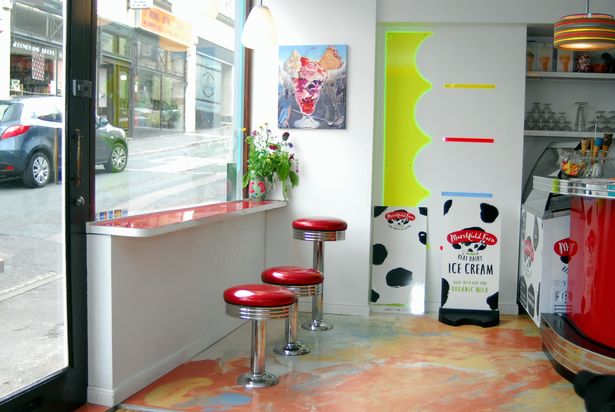 "We all loved this set" set decorator Brandenburg continues. "The booths were particularly conducive to hanging out. I sat there commiserating with Producer David Reid the morning Brexit passed in the UK. We also loved Poppy's office alcove within the diner, especially the midcentury desk, period cocktail accessories and medical collectibles".
The 'Observation Room' is another set in Kingsman which caught our eyes because of a classic chair – the Navy chair. Director Matthew Vaughn requested iconic American chairs for this set and Brandenburg responded with the Emeco Navy Chair, originally designed for US Navy submarines in 1944. "We ordered these gorgeous ones, with walnut seats and arms, which offered a great place to tie up the Kingsmen for their interrogation and for observing patients in regenerative states, such as amnesiac Kingsman agent Harry Hart's slow recovery from a near fatal gunshot wound".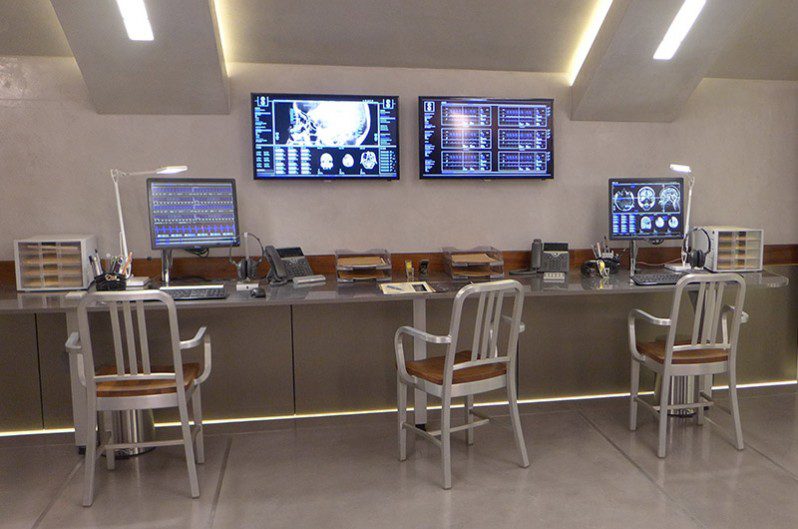 We love hearing about film sets which have a second lease of life beyond filming. Let us know in the comments box below or email us at [email protected] if you have any stories to share.