Futuristic cutlery fit for a Space Odyssey
(Updated 24 May 2018)
Kubrick's sci-fi masterpiece 2001: A Space Odyssey (1968) gave us a glimpse of what the future might look like. So visionary and well researched was the production design, film set design and props, it is near impossible even some 50 years later to escape the 'retro-future' it defined. Many of the furniture pieces and props featured in the film are still sought after and in use today including the Space Odyssey cutlery.
The elegant, futuristic flatware set used by the Jupiter Mission crew in Discovery One was designed a decade earlier in 1957, by another visionary – Danish designer Arne Jacobsen.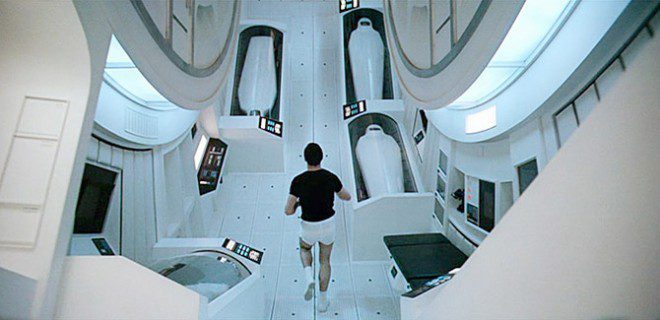 Given the modernist aesthetic, this stainless steel cutlery set feels utterly contemporary and remains the tableware of choice for many designers and aesthetes, aside of it's 2001 connections.
Own a set of sleek Jacobsen 2001 tableware by Georg Jenson and give your dinner parties the ultimate edge!
A 24 piece set of Jacobsen cutlery is available from Amara for £245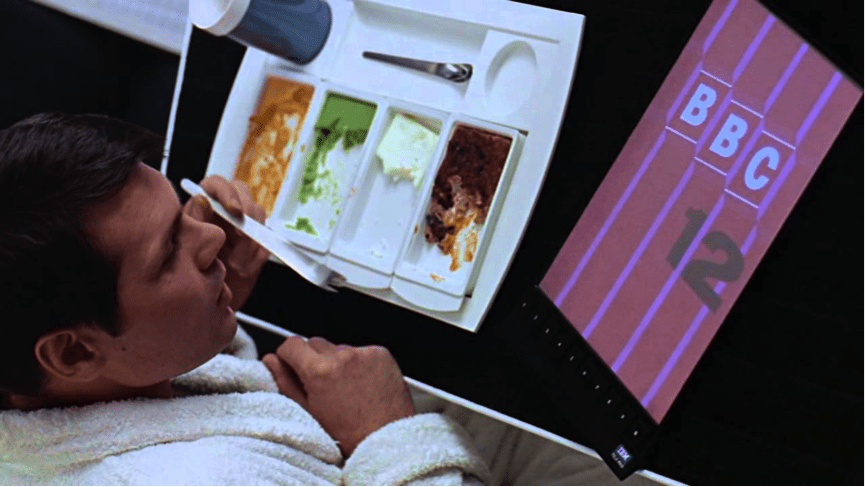 Here's the actual cutlery set used in the film, as exhibited in Stanley Kubrick at LACMA (image c/o Hollywood Movies, Costumes and Props)
You may also be interested in:
2001 A Space Odyssey – a close look at those fabulously futuristic Djinn chairs and how Kubrick's vision of the future was brought to life through 'product placement' >

Seeing red or tickled pink? The colour of the Djinn chairs in 2001: A Space Odyssey
2001: A Space Odyssey at 50. Film and Furniture's Paula Benson talks with Sveriges Radio