Clear your diary for Kubrick season opening at BFI
Kubrick fans had better clear their diaries for April and May as a two-month exploration of the groundbreaking directorial genius began yesterday 1 April at London's BFI Southbank. The BFI Kubrick season coincides with the opening of Stanley Kubrick: The Exhibition at The Design Museum (26 April – 17 September) and as well as BFI's screenings of Kubrick's films, a series of events entitled Kubrick Now will take place both the BFI Southbank and The Design Museum.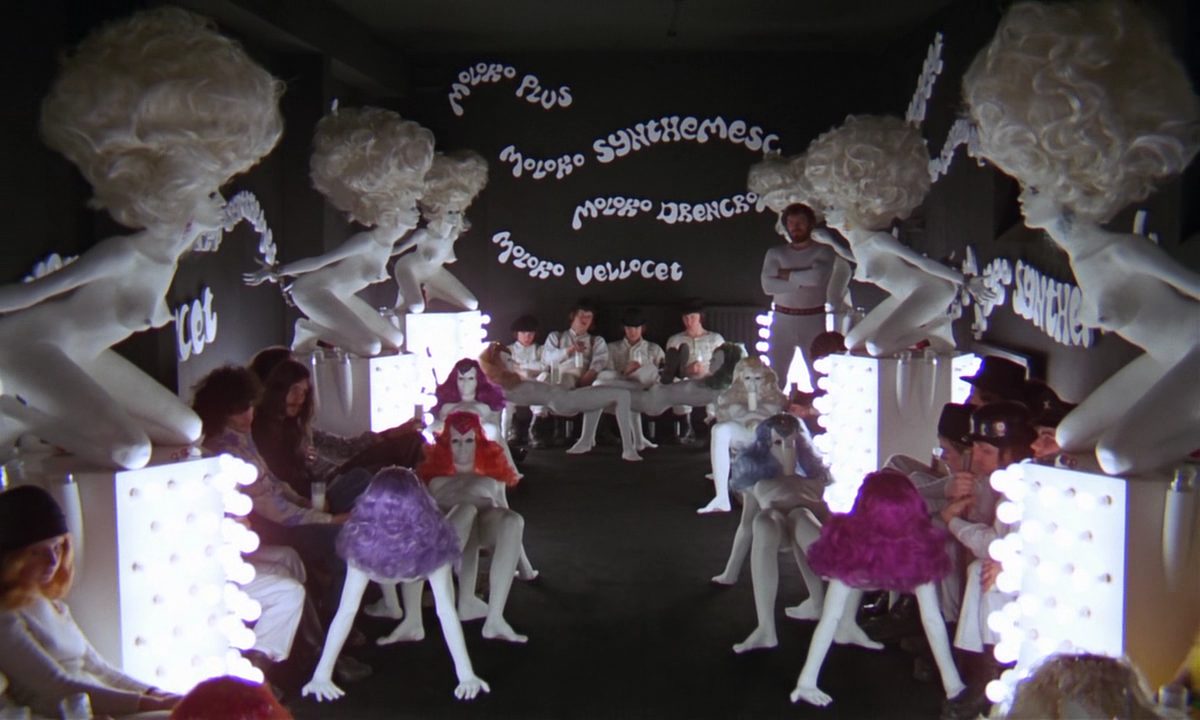 You'll also be able to catch Malcolm McDowell as Alex, his gang of Droogs and some hyper-stylised film sets on the big screen across the UK from 5 April as the BFI re-release Kubrick's adaptation of the Anthony Burgess novel – A Clockwork Orange. The film is the latest Kubrick title to be re-released by the BFI in a long-running partnership with Warner Bros., which has already brought us back 2001: A Space Odyssey, The Shining and Barry Lyndon into cinemas over the past few years.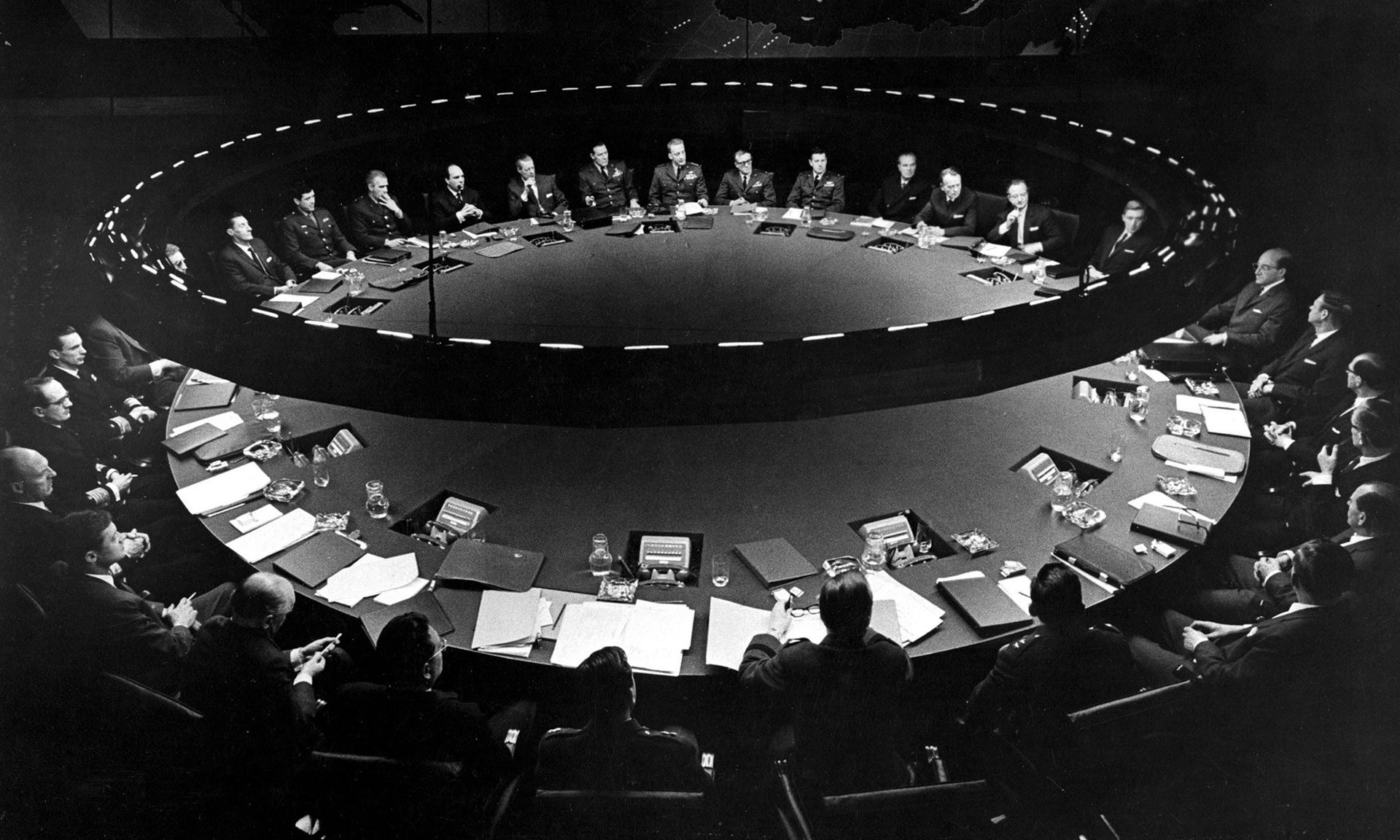 Dr. Strangelove is also re-released by Park Circus in selected cinemas UK-wide from 17 May. The re-release will be accompanied by a new short film, Stanley Kubrick Considers The Bomb, produced and directed by Matt Wells which considers how Kubrick responded to society's widespread concern about nuclear war and transformed it into his irreverent comic masterpiece. The short features contributions from those who knew Kubrick best, including Katharina Kubrick, Jan Harlan and journalist and author Eric Schlosser.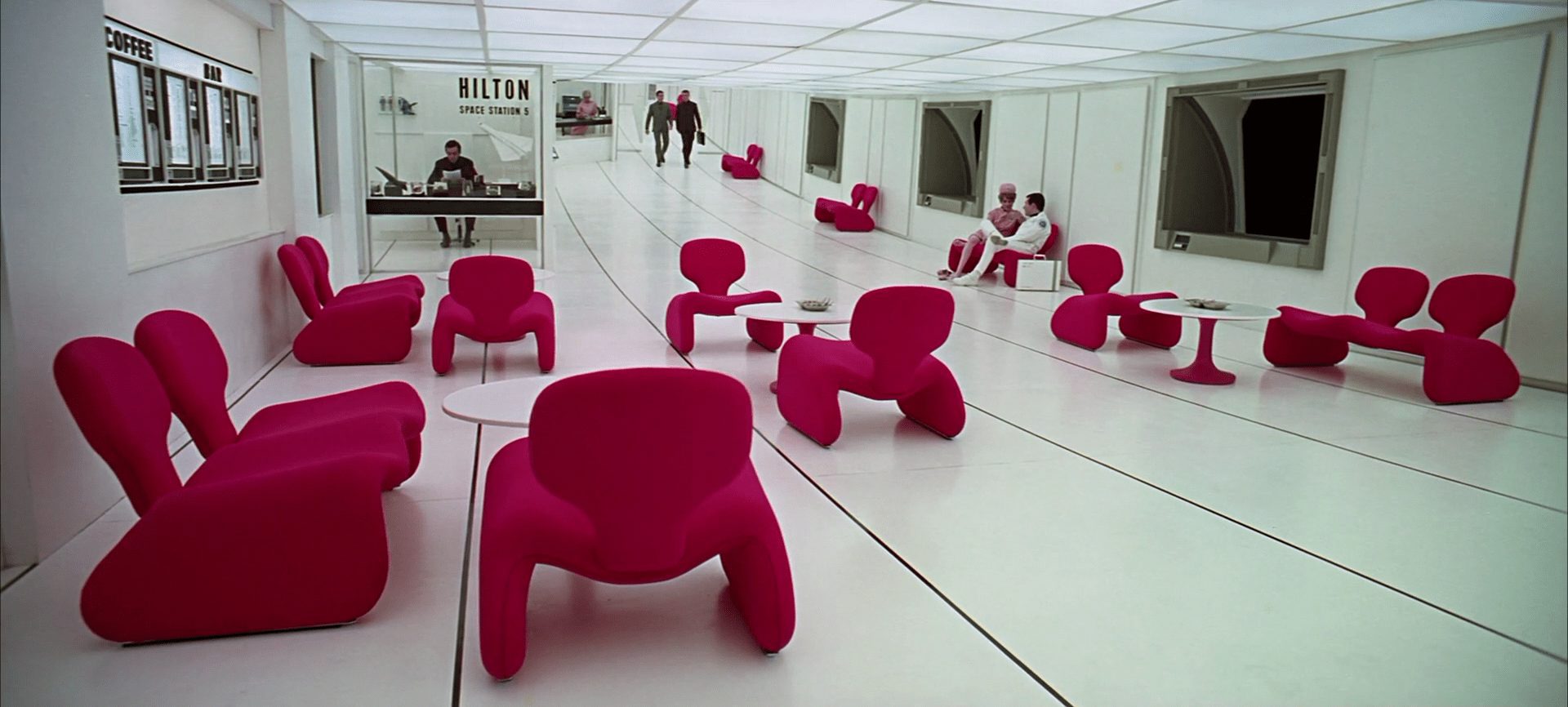 The events programme at BFI Southbank and the Design Museum during April and May will launch with The Anatomy of Kubrick on Thursday 4 April at BFI Southbank. This event will bring together experts and special guests to explore the defining elements of Kubrick's cinematic universe. Speakers will analyse key scenes, discuss the themes that inspired Kubrick throughout his career, consider the cultural context for his work, and assess the importance of his work in film and broader culture in the 21st century.
Also at BFI Southbank, Stanley meet Alexa: AI and Filmmaking in the Flesh on Saturday 27 April will look at Kubrick's interest in AI and how it has impacted filmmaking in the last 20 years. As debate rages about what the future holds for the technology, this special event will feature screenings of films already made with the help of machine learning – and onstage discussions with AI researchers, artists and filmmakers.
The BFI re-release of A Clockwork Orange will be further contextualized by an event as part of BFI Southbank's regular Philosophical Screens series. On 16 April, film philosophers will take a look at the violence and black humour in the film through a philosophical lens, exploring the ethics of watching violence onscreen, the representation of violence in the film and its impact on such issues as censorship.
The Design Museum is hosting a series of events including Kubrick's Design Collaborations, a panel discussion on the designers that Kubrick collaborated with and a look into Kubrick's London. The museum's Friday late on 5 May presents The Sound of Stanley Kubrick an evening of talks, music and activities celebrating music in Stanley Kubrick's films, with the exhibition open until 8pm.
Films screening during the Kubrick season at BFI Southbank
Day of the Fight (1951) – a short doc about boxer Walter Cartier during the height of his career.
Flying Padre (1951) – a short doc about a Catholic priest whose parish is so large that he has to travel by light aircraft from one isolated place to another.
The Seafarers (1953) – a short doc commissioned by the Seafarers International Union.
Killer's Kiss (1955) – a film noir revolving around a has-been boxer and a dance-hall dancer.
The Killing (1956) – film noir about an ex-con trying to steal $2 million in a racetrack robbery scheme.
Paths of Glory (1957) – after refusing to attack an enemy position, a general accuses a group of soldiers of cowardice and their commanding officer must defend them.
Spartacus (1960) – epic historical drama, written by Dalton Trumbo, and inspired by the life story of the gladiator Spartacus. 
Lolita (1961) – a jet-black satire adapted from Vladimir Nabokov's highly controversial novel.
Dr. Strangelove (1964) – the classic Cold War satire starring Peter Sellers in three roles.
2001: A Space Odyssey (1968) – the seminal sci-fi epic written by Kubrick and Arthur C. Clarke.
A Clockwork Orange (1971) – the chilling adaptation of Anthony Burgess' decline-of-civilisation novel.
Barry Lyndon (1975) – the majestic story of the rise and fall of Barry Lyndon set in 18th-century Europe.
The Shining (1980) – the infamous psychological horror film starring Jack Nicholson and Shelley Duvall.
Full Metal Jacket (1987) – set against the backdrop of the Vietnam War, two U.S. Marines, Joker and Pyle, struggle through boot camp under their abusive drill instructor.
Eyes Wide Shut (1999) – his final film, released posthumously, featuring a fragile relationship played out by then-couple Nicole Kidman and Tom Cruise.
AI (Steven Spielberg, 2001) – while not directed by Kubrick, AI features in the season due to Kubrick's prolonged attempts to adapt Supertoys Last All Summer Long, the short story on which it was based; after years of development work.
Stuart Brown, BFI Head of Programme and Acquisitions said: "Stanley Kubrick occupies a singular position in the history of cinema, being arguably not just the greatest filmmaker but one of the greatest and most enigmatic artists of the 20th century in any medium. Kubrick's ability to convey bold and complex ideas to a mass audience, coupled with his now-infamously meticulous approach to his craft, produced films that were rich in meaning and have had unparalleled influence. As one of the only UK cinemas still showing films on film, it is important that audiences, especially young people who may only have seen Kubrick's films on the small screen, get to see them in the cinema, on celluloid, as he intended."
Book your tickets to BFI Southbank screenings >