Heeere's Stanley! 'Stanley Kubrick: The Exhibition' to open in The Design Museum, London
As the saying goes "All good things come to those who wait" and yesterday The Design Museum announced an exhibition which has been eagerly awaited by film fans around the UK. Stanley Kubrick: The Exhibition will open next year, here in London.
Seeing as the great filmmaker Stanley Kubrick made the UK his home and created seminal scenes as diverse as the orbiting space station for 2001: A Space Odyssey (1968) to the brutalist backdrop of Thamesmead for A Clockwork Orange (1971), from New York street scenes for Eyes Wide Shut (1999) to the battlefields of Vietnam for Full Metal Jacket (1987) – all here in the UK, it's hard to imagine why the touring Kubrick exhibition (or variation thereof) has not yet landed on his home turf.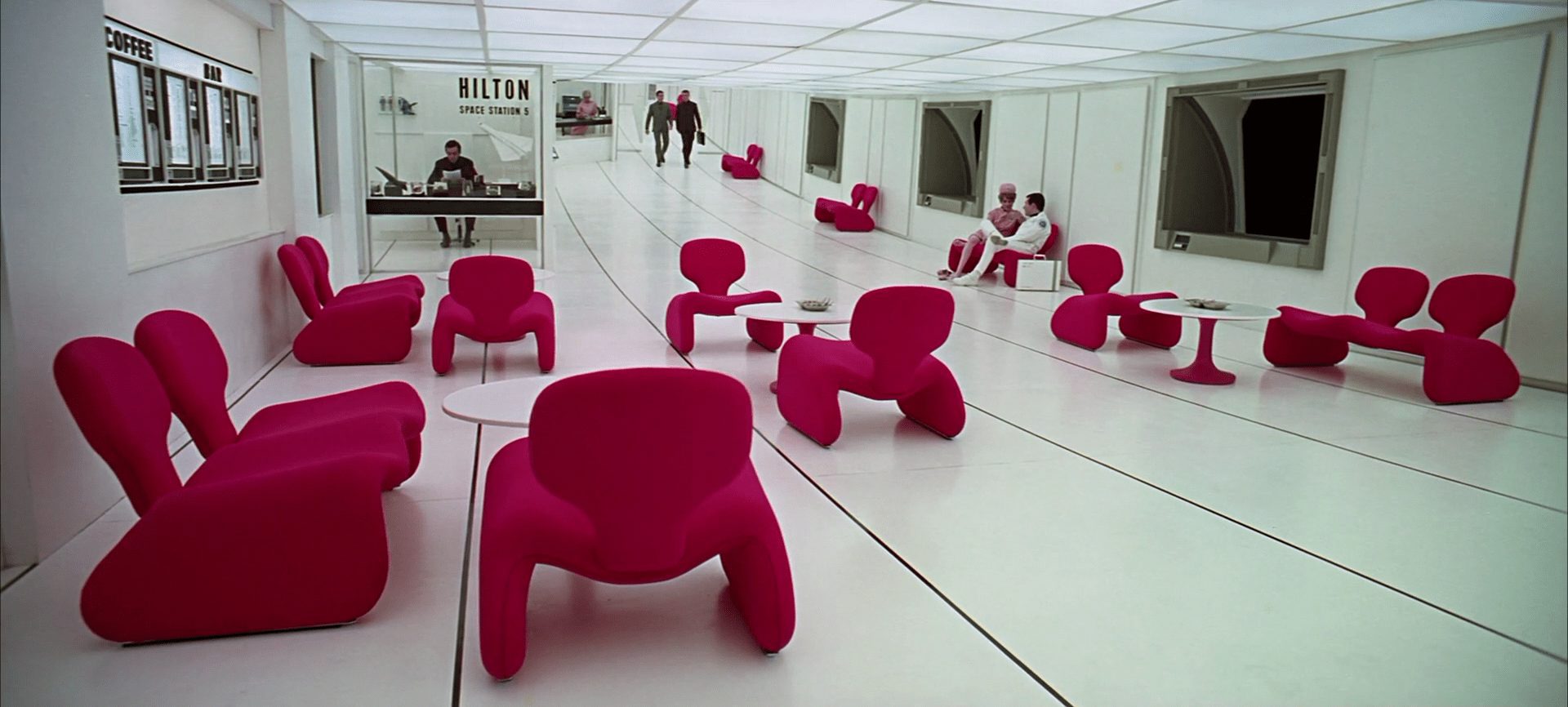 Now, with a dedicated British team behind it and a highly suitable space (the remodelled former Commonwealth Institute in Kensington), London's The Design Museum has formally announced that Stanley Kubrick: The Exhibition will open in April 2019, some 20 years after Kubrick's death.
For the first time in the UK the public will see treasures from this highly influential director's archive and experience new insights into Kubrick's world of film. This exhibition will be a reworking of the Deutsches Filmmuseum's highly successful exploration of Kubrick's life and work which has been touring the world from Germany to Mexico since 2004.
The London version will bring together film props, models, costumes, scripts, sketches and all manner of insightful ephemera with a new vision and a few surprises in an exhibition designed by Pentagram.
Kubrick created entire worlds through his films and unlike many directors working today, covered an extremely wide spectrum of genres from sc-ifi to war movies. Design is a key tool for building those worlds and as I discussed with Kubrick's frequent collaborator (and brother-in-law) Jan Harlan and former BBC creative director Alan Yentob (who was influential in bringing the exhibition to London), Kubrick often predicted the future within these worlds. '2001' anticipated many of the technological advances we see today from AI, space ships and computers to visual phones and voice recognition. 
"He predicted the world we live in and know today" said Yentob adding that 1964's Dr. Strangelove could well be a parody of certain political leaders today. "The exhibition will be a look into the mind of the extraordinary figure" he added.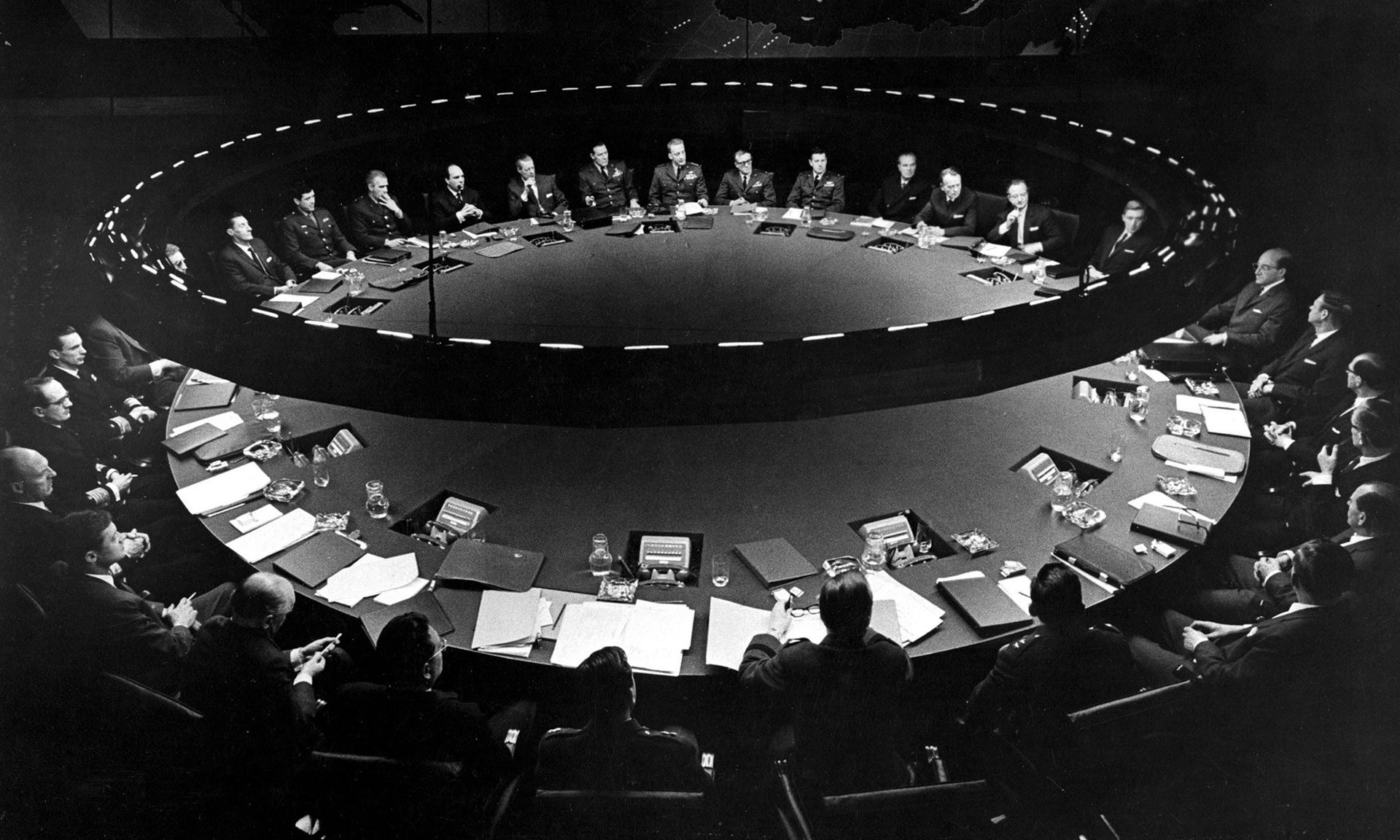 Regular readers will know we are big fans of Kubrick film sets, production design and details of set decoration. Olivier Mourgue's Djinn chair in 2001 and the most memorable carpet in film – the Hicks Hexagon in The Shining are just two examples which tell hidden narratives. We've offered up many of our own theories on why the details of Kubrick's film sets were chosen given that he and his team gave so much thought to every detail and we were hoping to get some more insider information. Before I could open up the discussion however, Harlan interrupted: "Have you seen Room 237?" he asked me. "Well it's all total rubbish" he laughed! 
Harlan began working with Kubrick in 1969 on the never-released Napoleon and he displays an upbeat passion for Kubrick and his films – an infectious enthusiasm which shone through in yesterday's Design Museum panel discussion with museum co-director Deyan Sudjic, Alan Yentob and BFI's Stuart Brown. Harlan joked that his title 'Executive Producer' didn't mean that much, explaining how he bought some of the Venetian masks for Eyes Wide Shut himself. If it needed sourcing, buying, negotiating or researching – all hands were willingly on deck to help a master complete his vision.
Stanley Kubrick: The Exhibition opens at The Design Museum from 26th April to 17th September 2019 and will be accompanied by a series of screenings at the BFI (from "actual celluloid film" including a new print of A Clockwork Orange) together with programming on BBC TV and radio. If film fans had a chant they'd be singing "It's coming home, It's coming home…" from the cinema aisles.
As Jack Nicholson says of Kubrick in his distinctive tone in Jan Harlan's film Stanley Kubrick: A Life In Pictures: "Everyone pretty much acknowledges he was THE man, ….and er, I still feel that underrates him".