The Byers' Brown Sofa in Stranger Things
In this Guest Feature, author, design journalist and colour expert Kassia St Clair discusses her fondness for the Byers brown sofa in Stranger Things.

Stranger Things is a big hit for Netflix. A rich 1980s-period riff on the horror, mystery, thriller and fantasy tropes, the show was probably a hard sell on paper. Despite being a show for adults, it features four geeky pre-teen protagonists, who ride around on bikes trying to rescue a friend who has been secreted away to a bleakly oozing parallel dimension (known as the Upside Down) by a grey-skinned monster they call the demogorgon. The adults, meanwhile, are busy battling demons of their own.
For fans like me, the wait for the second season's release in 2017 feels unbearable. (The Duffer brothers, the show's creators and writers, released a uniquely unsatisfying teaser-trailer in August that didn't help at all.) To help pass the time, tumblers of digital ink are being spilt enumerating the show's playful nods to 1980s pop-culture touchstones. Stephen King's novels, for example, are read and discussed by characters, while the "Stranger Things" title font — ITC Benguit, since you ask — recalls that used on the author's paperbacks. And there are countless references, both subtle and less so, to 1980s films including It, E.T., The Thing and Nightmare on Elm Street.
What has recently caught my attention, however, is the look and feel of the Byers home and, in particular, the family's large, brown sofa.
It may not be beautiful, but this shabby sofa, with its yellow-and-white striped crochet throw and a miss-matched assortment of cushions, speaks volumes. The Byers are poor and struggle to make ends meet, and with two boys and a scruffy mongrel, brown is a sensible choice. It was also a fashionable colour for interiors during the 1970s (the Byers aren't the kind to own a brand new couch), when there was a vogue for land art and other earthy colours, including avocado and harvest gold. They love each other, but their family life is chaotic and troubled, something that's reflected in their home's slightly unkempt and unloved feel.
We catch a glimpse of the sofa — just for a moment — in leant-forward heat of the second scene, as Will Byers [Noah Schnapp] is running through his home after encountering the demogorgon. But it is a full 11 synth-soaked minutes into the episode when it we get a proper look at it. It is morning and, not realising that Will has disappeared, Will's mum, Joyce [Winona Ryder], and elder brother are engaged in hum-drum rituals of a weekday morning. Joyce, late for work after having done an extra shift the night before, is frantically searching for her keys amongst the cushions while Jonathan makes breakfast for himself and Will.
The Duffer brothers and their team — including prop master Lynda Reiss and production designer Chris Trujillo — layered meaning and context in every frame, but the Byers' home is a focal point during the series and so their furniture is particularly significant. It is in their home, for example, that we first learn that doors and walls are no match for the demogorgon. Later, the house acts like a conduit between the two parallel realities: in one scene great strips of cream and floral patterned wallpaper are peeled back to reveal the pulsing skin of the Upside Down beneath. In several others, the monster pushes through walls and ceilings, leaving traces of its evil ooze.

It is on the brown sofa that Joyce leaps to paint letters on the wall, so that she can communicate with her son. And even though the viewer knows that Will is speaking to her through the fairy lights and painted letters, this homespun Ouija board acts still as an embarrassing shorthand for her fraying mental state. As the Byers become more frazzled both emotionally and physically, the sofa mirrors their distress, with cushions tumbling to the floor and the cheerful throw scrunched up to reveal the rough brown fabric beneath.
The final moments of the series are spent in the Byers' home too. Will is back and the home has been tidied up, rearranged — the sofa is in a new position in the middle of the room — and is lit by flattering candlelight for Christmas. The audience knows, however, that all is not as it seems. Will's prolonged stay in the Upside Down has had uncanny consequences and, as the family settle for a cozy, ordinary meal, we know the illusion will soon be shattered.
Kassia St Clair.
Kassia is a culture historian and design journalist who has written for the New Statesman, Quartz, The Economist and 1843. You will most likely have read her regular insightful column on colour in Elle Decoration. Her new book The Secret Lives of Colour is out on October 20th. Buy it here >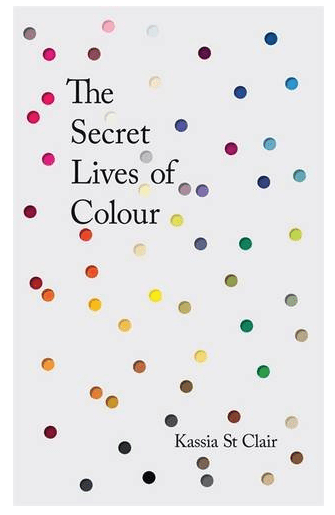 Get The Look!
By Paula Benson
A Byers brown sofa might not be the most immediate and aspirational interior choice, but when you take a look at this beauty you might change your mind! This stunning 4-seater sofa produced in Denmark in the 1970s is upholstered in dark brown speckled fabric. The tartan cushions create a great counterpoint to the brown fabric.  Designed with elegant sleek lines, sitting on stained turned beech feet, this is a real statement piece for the living room.
Available from Layer >

On an 80s tip, we are also loving this 1980s De Sede chair. De Sede are a high end Swiss sofa manufacturer so you know this leather armchair is going to be well made and would make a wonderfully luxurious and decadent place to relax in. Available to buy from Layer >