All the fun of the fair in film
Many great movies have captured the allure of funfairs: Disney's Pinocchio (1940), Brighton Rock (1947), The Third Man (1949), Saturday Night Sunday Morning (1960), Big (1988), Despicable Me (2010), Take This Waltz (2011) and not forgetting Grease (1978).
As an article on BFI's website highlights: "The funfair has long-held an attraction for filmmakers, as far back as the silent era, when it presented an alluring opportunity to experiment with style and technique".
The bright colours and graphic signage of fairgrounds have always attracted me and introducing pieces into the home can add some vivid and iconic accents. If you fancy introducing some fun of the fair into your own front room, I discovered a fascinating shop in Bridport, Dorset selling a wide selection of funfair cast offs from candy floss signs to painted waltzer sidings and neon lighting : Old Albion is an antique warehouse tucked amongst a cornucopia of vintage shops. I'd recommend a visit if you're in the area:
Old Albion, 54D St Michael's, Bridport, Dorset, DT6 3RR.
http://www.theoldalbion.com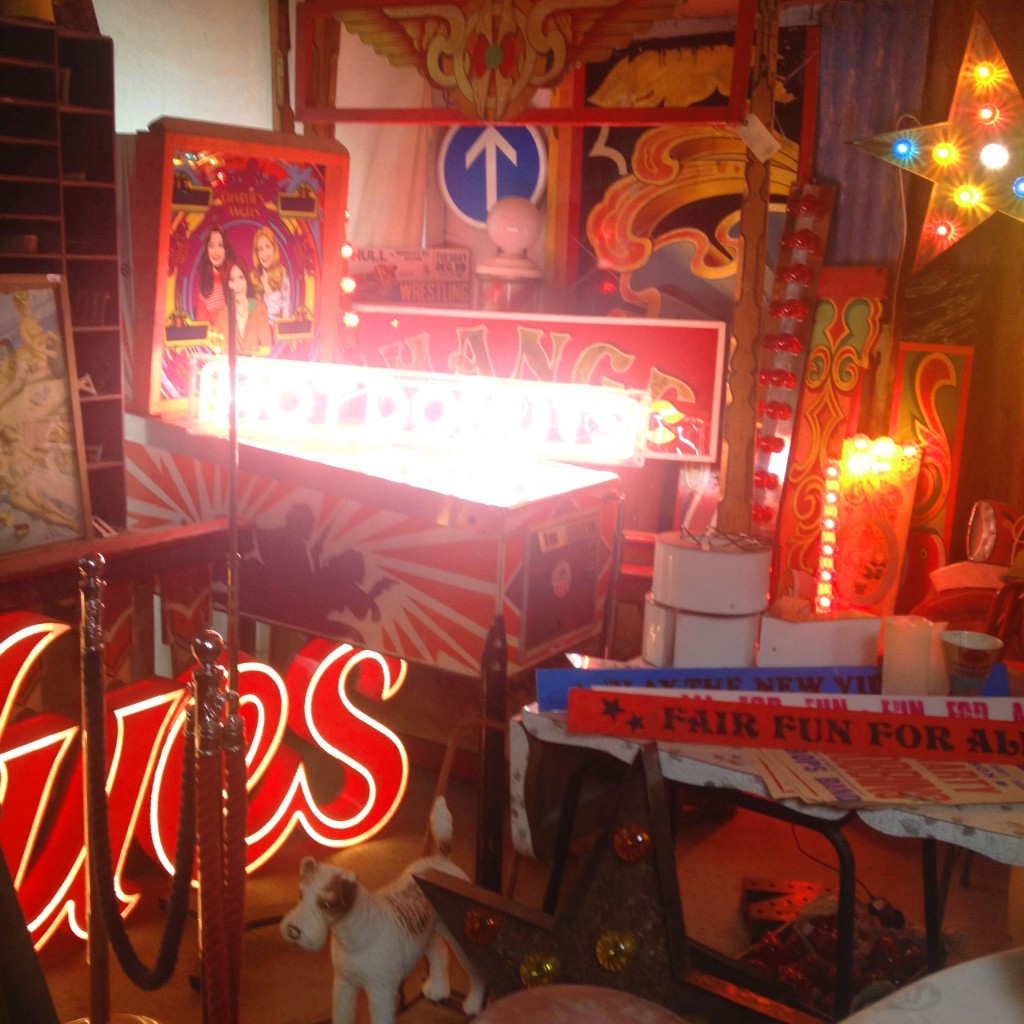 Hooked on Fairgrounds?
The Fairground Heritage Trust and the Dingles Fairground Heritage Centre at Lifton, Devon hosts the National Fairground Collection. It is a facility unique in the UK, designed to capture the magic of a bygone age through exhibits, vintage engineering and artwork displays.