House of Gucci furniture: Maurizio's Italian desk table could be yours!
The sculptural table 'House of Gucci desk' which features in Maurizio Gucci's office in House of Gucci was chosen by Director Ridley Scott and Production Designer Arthur Max specifically for the film which which follows the family behind the Italian fashion empire from the 1970s to the 1990s.
Lady Gaga, Al Pacino, Jeremy Irons, Adam Driver, Salma Hayek and Jared Leto all make compelling performances in the film – in fact much of the luxury House of Gucci furniture pieces and lighting chosen for the filmsets play starring roles too!
The table in Maurizio's Italian office is a unique piece, and was used in two important scenes.
Ridley Scott personally expressed the desire to lacquer the tabletop in glossy Gucci orange and the base was handmade in mirror polished stainless steel. This original screen-used table is currently up for auction on 1st Dibs. The bottom of the table top is signed with a work title by the film team.
The 1st Dibs website tell us that the architects Francesco Barberini & Nina A. Gunnell were contacted by Ridley Scott's assistant as he had personally fallen in love with their sculptural tables called 'Bangles'. The request was to custom make a table for some very important scenes in his new movie.
The House of Gucci desk/ dining table needed to be very large and have a bright, glossy lacquered tabletop in a particular orange which required a careful research and various tests. It was a specific wish of Scott himself to follow the work in progress through photo documentation as it was vital for two film scenes to have this specific colour, and with a significant reflection.
Adam Driver who plays Maurizio sits on the table in one of the scenes when examining the CV of his new future in-house designer Tom Ford. The second scene in which the table features is the meeting with Editor-in-Chief of Vogue, Anna Wintour.
The table is a talking piece, a sculptural artwork with an incredible story to tell. Bangles 'House of Gucci' is a unique piece.
Barberini & Gunnell's works are regularly shown at international art fairs, such as PAD London, PAD Genève, PAD Monaco, Salon Art and Design New York and Art Miami.
The same office scene also features the Eames Aluminium swivel office chair which sits in front of the desk and – in another set-up of the same scene – these are replaced by the Barcelona chair by Mies can der Rohe.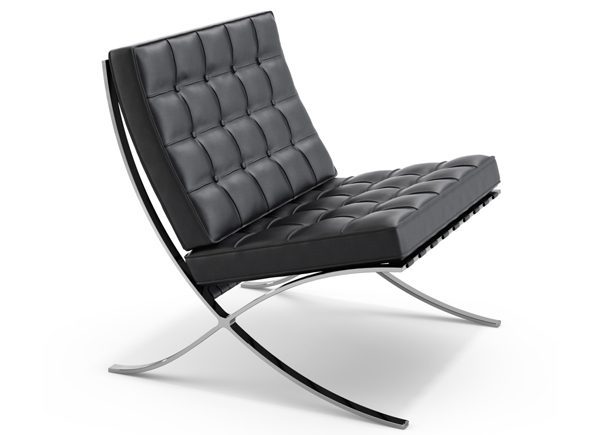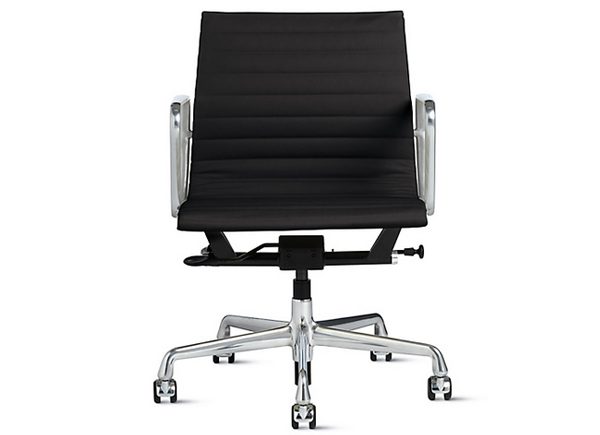 The lighting used in these scenes include the Cobra Table Lamp by Elio Martinelli for Martinelli Luce and the Luminator Floor Lamp by Pietro Chiesa.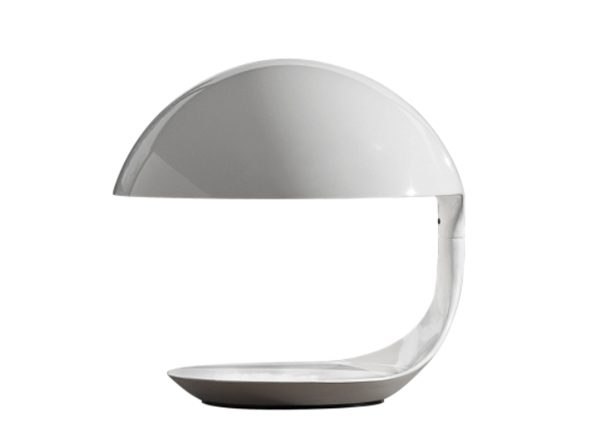 The table is available by auction from 28th April 2022 and the office chairs and lamps are available via our store.