The Queen's Gambit film sets and real locations offer oodles of interiors inspiration
Beth Harmon's rollercoaster ride to chess champion in The Queen's Gambit had us hooked. The series spiked a surge of interest in chess and brought us some jaw-dropping retro film sets to take interiors inspiration from.
This outstanding Netflix drama has just topped the 2021 Creative Arts Emmys, collecting nine awards not only for the outstanding production design by Uli Hanisch but also for casting, cinematography, costumes, editing, makeup, production design, score, sound editing and sound mixing. This prompted us to take a closer look at some of the key sets and investigate their real film locations.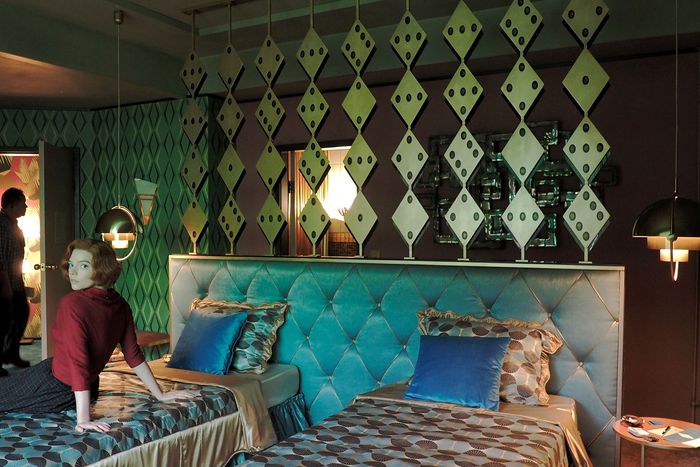 We love the glitzy Las Vegas hotel room that Beth (played brilliantly by Anya Taylor-Joy) visits in the series. She travels here with her stepmother for the US Open chess competition.
Production Designer Uli Hanisch was influenced by casino hotel rooms from typical American movies for his design of this hotel film set. The turquoise and gold colour scheme, the golden dice room divider, matching diamond patterned wallpaper and bed spreads all caught our eye.
The Hotel Mariposa scenes in Las Vegas were actually filmed at the Palais am Funkturm in Berlin, a 1950s exhibition centre which contains the city's largest ballroom and a retractable staircase. Hanisch hung a huge gold dice from the centre.
Beth also travels to Mexico City's Aztec Palace Hotel for another major chess tournament.
The art deco interiors feature beautiful stained glass windows. These scenes were actually filmed in the Friedrichstadt-Palast, an iconic German theater located in Berlin.
Hanisch has described Beth's bedroom in the Wheatley household – which is a clash of pink and white patterns, plaids and florals – as a "powdery marshmallow box".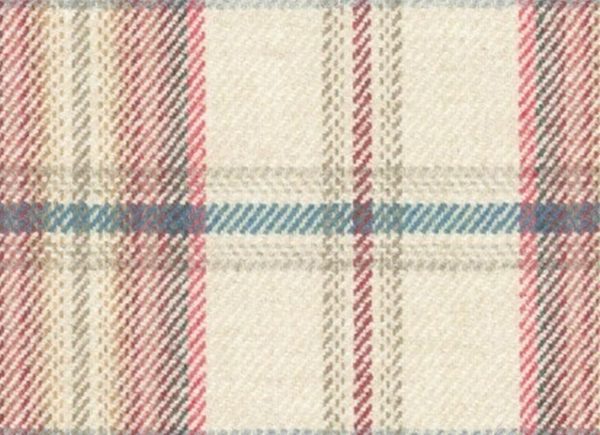 The plaid walls are a printed wallpaper called Nairna. Find this exact wallpaper in our store.
The clash of colours and textures in Mrs Wheatley's bathroom is mesmerising. The green sink, bath and loo offset with lilac and pink accessories, baby blue bath and sink curtains, pearlized mosaic tiles and floral patterned wallpaper shouldn't work, but it SO does! Maximalism at its best.
The Wheatley kitchen features a cabinet we couldn't take our eyes off! It's an original 1950s multicoloured kitchen cabinet made by East German manufacturer VEB Kuechenmoebel Eschebach Radeberg. We are delighted to offer for sale, on behalf of a private client, the very same original 1950s vintage original cabinet design together with a matching wall cupboard and freestanding tall cupboard. More details here >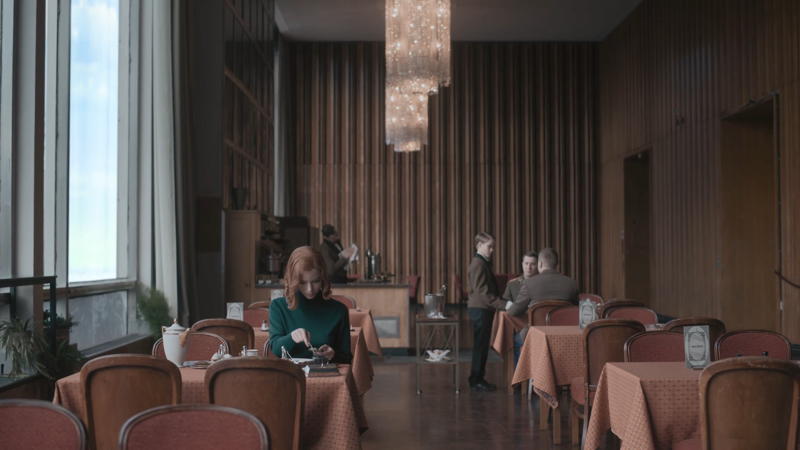 Now then, let's just pause for a moment on this calming, gorgeous retro colour scheme from the Moscow hotel scene (above). It oozes with atmosphere.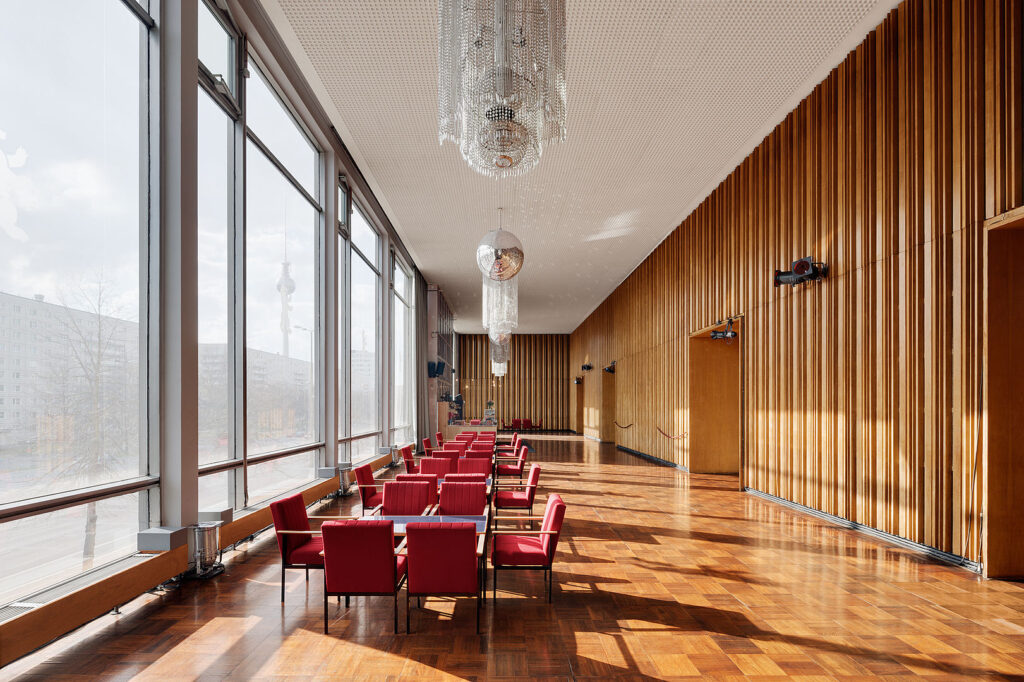 The Moscow Hotel scenes were actually shot in the Panorama Bar of the Kino International, a 1960s cinema in Berlin.
Last, but by no means least, The Paris hotel room in The Queen's Gambit features an enormous gilded bed and gold floral wallpaper. The wallpaper alone in this room set the production design team back a cool $3,600!
 What's your favourite of all The Queen's Gambit film sets?