Sneak Peek: Interiors inspiration from Malcolm & Marie
Directed by Sam Levinson and starring John David Washington and Zendaya, Malcolm & Marie looks like it will be bringing us some swoon-worthy set decoration when it hits Netflix on 5 February. We'll certainly be tuning in to find some interiors inspiration.
Filming was completed between June and July 2020 pretty much in secret, following strict filming rules during the COVID-19 pandemic, at Caterpillar House. This stunning house in Carmel, CA is an environmentally-conscious, sun-filled glass house designed by Feldman Architecture.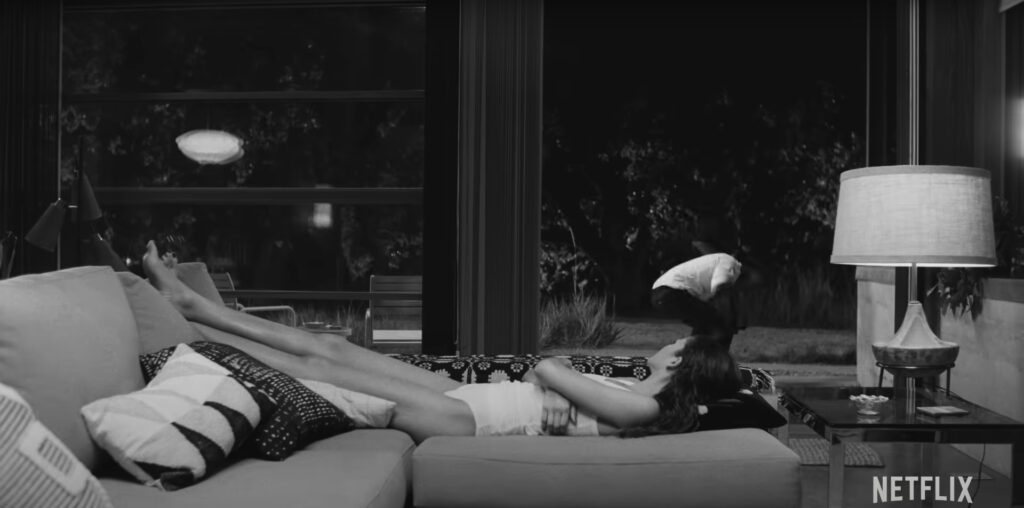 The storyline sounds like an interesting one: A director and his girlfriend's relationship is tested after they return home from his movie premiere and await critics' responses.
We spotted an Eames Lounge Chair in the living area, together with collection of impressive vintage lamps.
BAFTA Events are hosting a Q&A with director Sam Levinson and cinematographer Marcell Rév on 21 January if you're interested in learning more about the film.