We are officially the UK's Best Design Inspiration blog!
We are surprised and thrilled to be crowned the UK's Best Design Inspiration blog in the Oscars of the interiors blogging world – The Amara Interior Blog Awards 2019. 
The UK's best design, styling and interiors blogs for 2019 were revealed in last Thursday's Amara Interior Blog Awards at One Marylebone in London. Now in their sixth year, the ten category winners were announced by interiors experts Sophie Robinson and Kate Watson-Smyth.
Film and Furniture won the coveted UK's Best Design Inspiration award after making the shortlist through a period of public voting, followed by scrutiny by a panel of judges.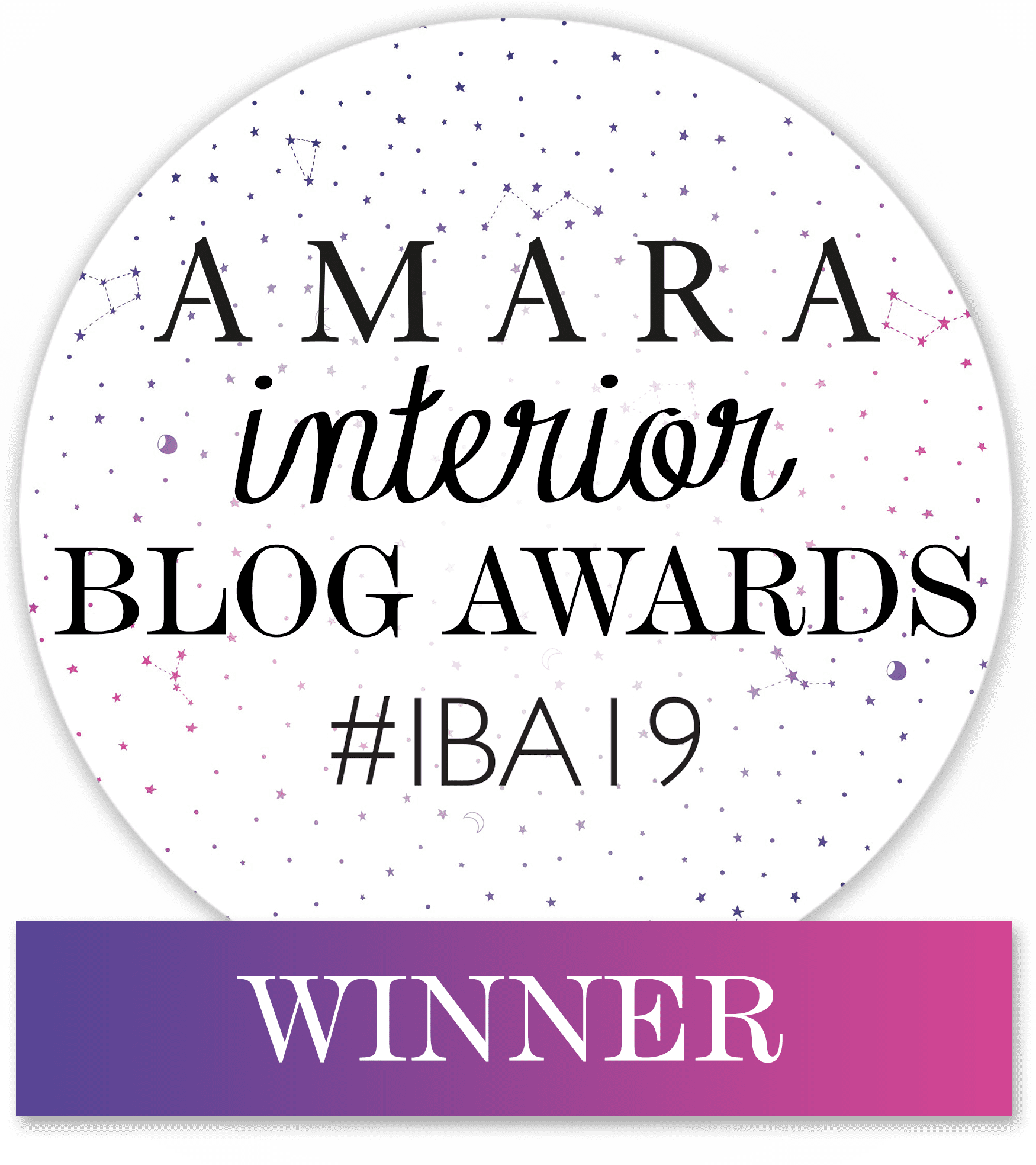 The Best Design Inspiration blog was awarded based on the following criteria:
"For those that love to explore the great depths of interior design, this category is for the out of the box thinkers that take a finer tuned look at the industry through the examination of furniture, products & trends."
Big thanks are due to all our FFFriends and FFFollowers who voted for us to get through to the shortlist. We're pleased to have been nominated several years in a row, but making it to the shortlist of the Top 5 UK interiors blogs and then going on to be awarded the prize is a big feat given the number of nominations and stiff competition.
Our guest writers, researchers, volunteer copy checkers, furniture consultants, tech gurus, production designers, set decorators and brilliant designers who all contribute to make the site what it is – are also very grateful for all your support too.
Congratulations are also due to all the other UK interior blogs winners:
Bloggers' Choice Award and Best Home Styling Blog – Swoon Worthy, Best Creative Skill – I am Hayley Stuart, Best Company – 91 Magazine, Best Design Inspiration – Film and Furniture, Best Interior Designer – Rachel Usher Interior Design, Best Interior Lifestyle – We Love Home, Best Newcomer – Paper Thin Moon, Best Use of Photography – Humphrey & Grace, Best Use of Instagram – @my_london_home. Ilaria Fatone won Best Design Inspiration Blog International category.
There are so many talented writers and inspiring blogs out there!
If you love film and you love interiors, furniture and homeware with a story to tell, stay tuned to Film and Furniture – we will continue with passion to bring you design inspiration from the big screen over the coming months and years, together with behind-the-scenes secrets from the world's best production designers and set decorators.