Film and Furniture In the Press: Le Monde
We were delighted to talk to leading french newspaper Le Monde about Film and Furniture. Their article covers our love of the furniture and set decoration in Pedro Almodovar movies (including Volver and Julieta) and of the Djinn chairs and sofas in Stanley Kubrick's 2001: A Space Odyssey.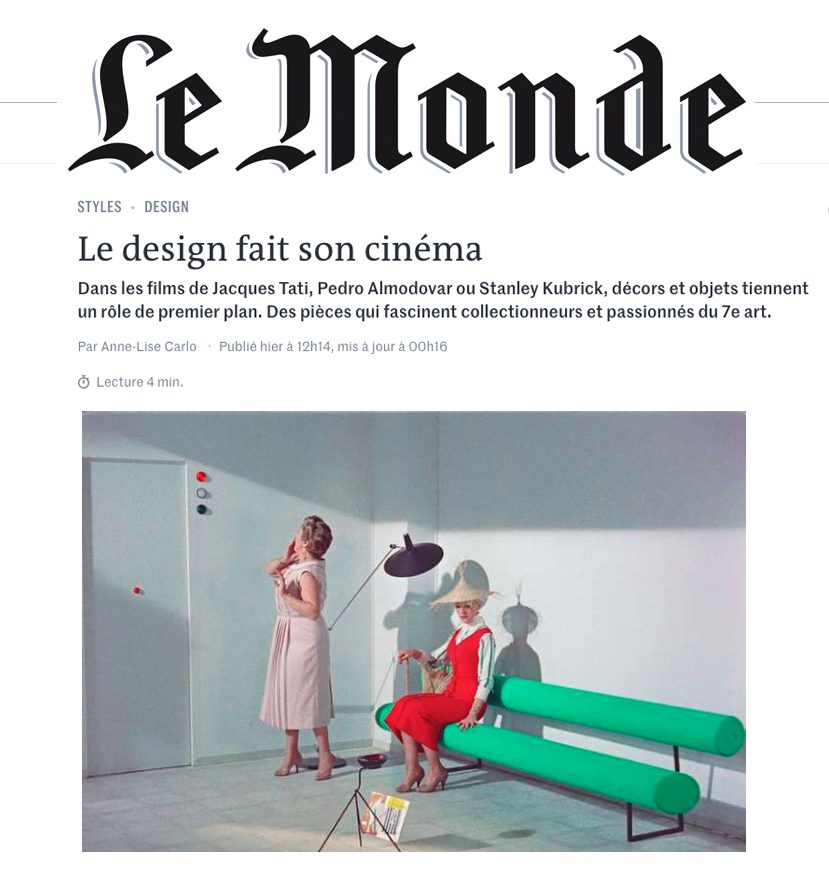 The feature by Anne-Lise Carlo also points out how our now hyper-sensitive eagle eyes spotted a mistake in the Djinn's accompanying tables on display at the current Kubrick exhibition at London's Design Museum (we sell the correct version of the space station coffee tables with red bases)! 
The article, which appeared in both the print newspaper and online, also discusses how some key piece from Jacques Tati's Mon Oncle are being reproduced in limited edition by the duo Domeau & Pérès.
Read it here.