Hungry for The Hunger Games furniture?
How would you like to dine from the chairs where Haymitch and Effie discuss game strategy with Katniss Everdeen and Peeta in The Hunger Games? Lionsgate are bringing Hunger Games fans the unique opportunity to own many pieces of The Hunger Games furniture and well chosen props from this global phenomenon through The World of The Hunger Games Auction hosted by Profiles in History.
The auction features one‐of‐a‐kind handmade costumes and meticulously designed film props, furniture and set dressing from the film series – from Katniss's humble beginnings in District 12 to her rise as the Mockingjay, to the extravagances of the Capitol to underground life in District 13.
Here's some of our top picks from the upcoming auction on May 20th.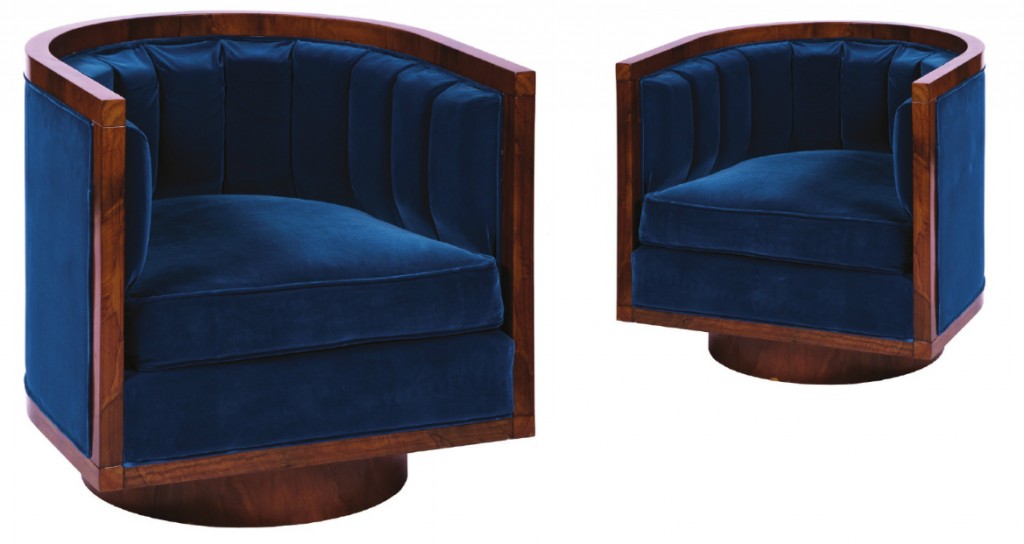 A pair of semi-circular, blue velvet swivel chairs from the interior of the Capitol Train on which Katniss and Peeta embark towards the Capitol, with dark wood trim featured prominently in the interior of the Capitol train interior scenes. Katniss, Peeta, Effie and Haymitch occupy these chairs in various scenes.
Estimate $400-600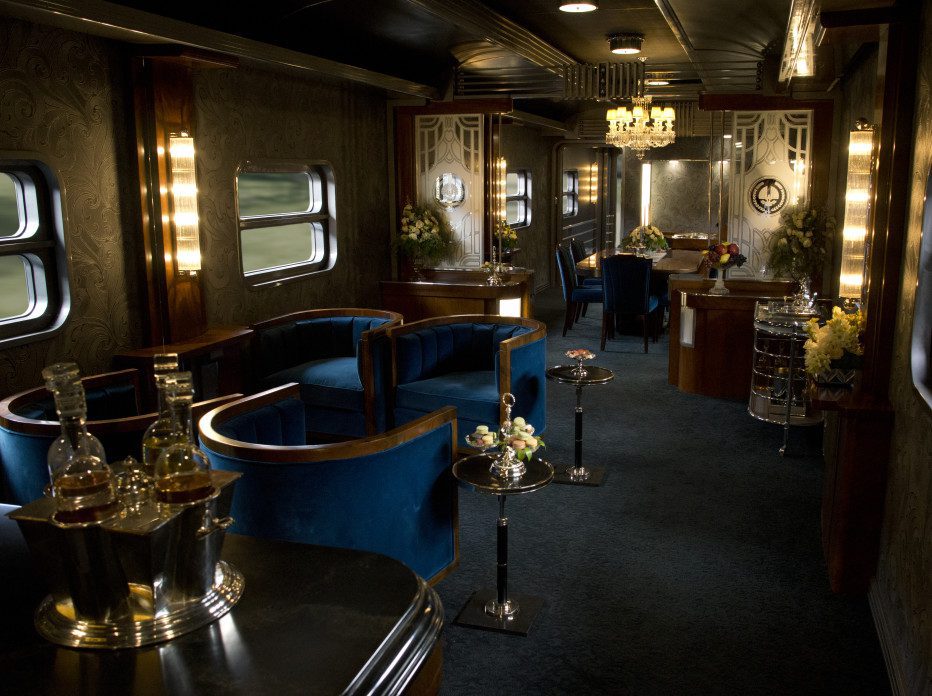 Accordian-style black leatherette couch from Capitol Tribute apartment in The Hunger Games.
The Tribute apartment was provided to Katniss and Peeta whilst training for the 74th annual Hunger Games. The sofa is made up of 4 sections connected by zipper and latch.
If this is a true De Sede Non Stop sofa (read our feature here >), then whether featured in the Hunger Games or not, its an absolute steel at the Estimate of $600-800.


The acid green dining chairs as featured around the dining table that Haymitch and Effie discuss game strategy with Peeta and Katniss in the 12th floor Tribute apartment in The Hunger Games. These green 'seat belt' chairs are from The Phillips Collection and were purchased for the film by set designer Margaret Hungerford who is also based in North Carolina where the film was made. Estimate $600-800



Here are some other of our favourites from the auction catalogue: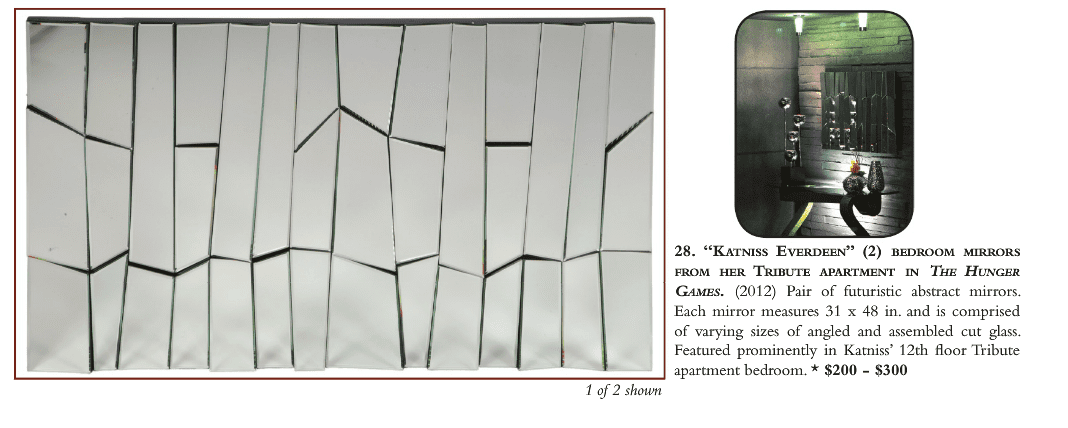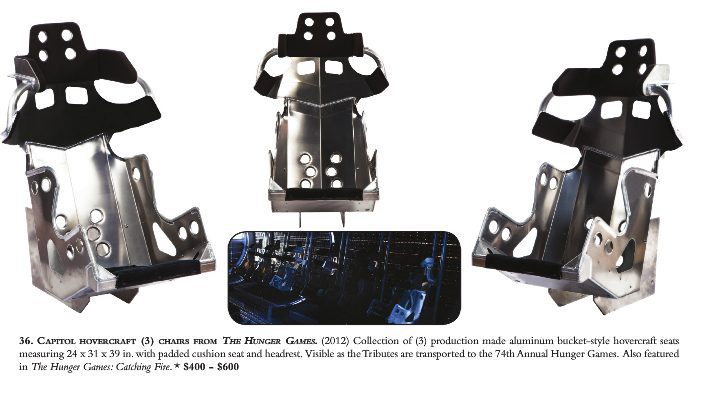 See the full auction catalogue and register for the auction at The Hunger Games Auction website.