Quick furniture fix – Avengers: Age of Ultron lights the way
Avengers: Age of Ultron (2015) features some beautiful and classic pieces of furniture and lighting. If it's good enough for a super hero, then it's good for us.
The set decoration in the party scene above is quite something. We see a modern classic in the Philippe Starck KTribe Table Lamp by Flos sitting in front of Tony Stark (Robert Downey Jr.) here: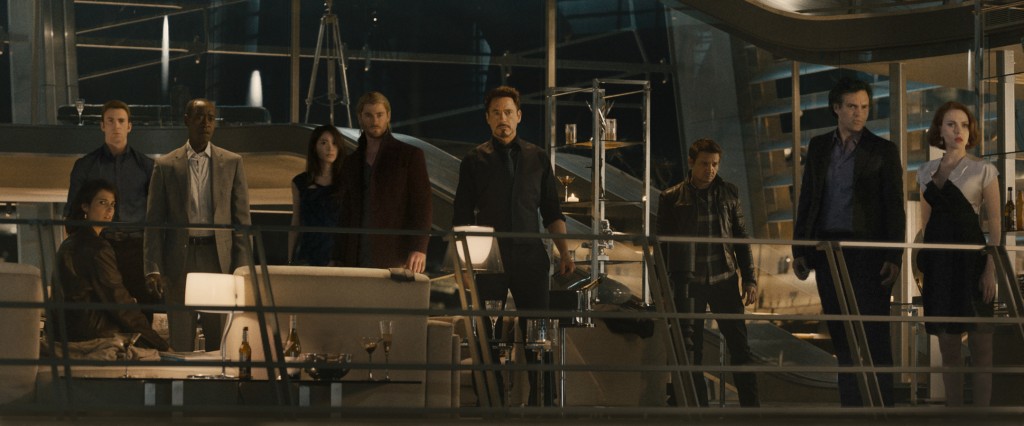 and we see it again to the left of Steve Rogers / Captain America (Chris Evans) here: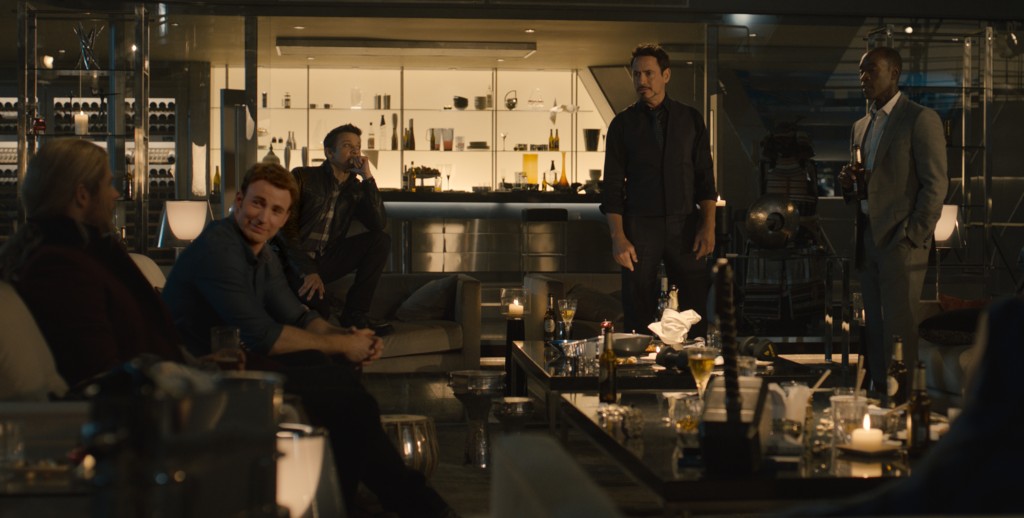 This Flos KTribe lamp is available in a number of different colours and the particular colour and style seen in Age of Ultron is Smoke/Fumee.
Available from Amara £355-£475. Simplicity and sophistication personified.
Amid all the high tech, futuristic gadgety sits a 1958 Herman Miller Eames Aluminium chair, proving once again that it is a timeless and classic design.
 The Aluminium Chair produced by Vitra is one of the greatest furniture designs of the 20th century and stands out for its intelligent combination of materials and comes with no less than a 30-year guarantee. Available in a variety of leather and fabric colours with either a chromed or polished aluminium swivel frame. Around £1470 from Arum or from John Lewis.


We're pretty sure the arc light on the left above (seen in full in the top image) is most likely a white Twiggy by Foscarini and am just awaiting confirmation from them on that!
Just those three pieces are enough to get our heart's beating, shame it didn't work for Ultron!