The Art of the Brick: LEGO meets DC and A Clockwork Orange
Legendary LEGO® artist Nathan Sawaya took London by storm in 2014 with his extraordinary exhibition The Art of The Brick – a display of epic LEGO art. He is currently back in the UK with his new exhibition inspired by the world's most popular and enduring super heroes and villains from DC Comics.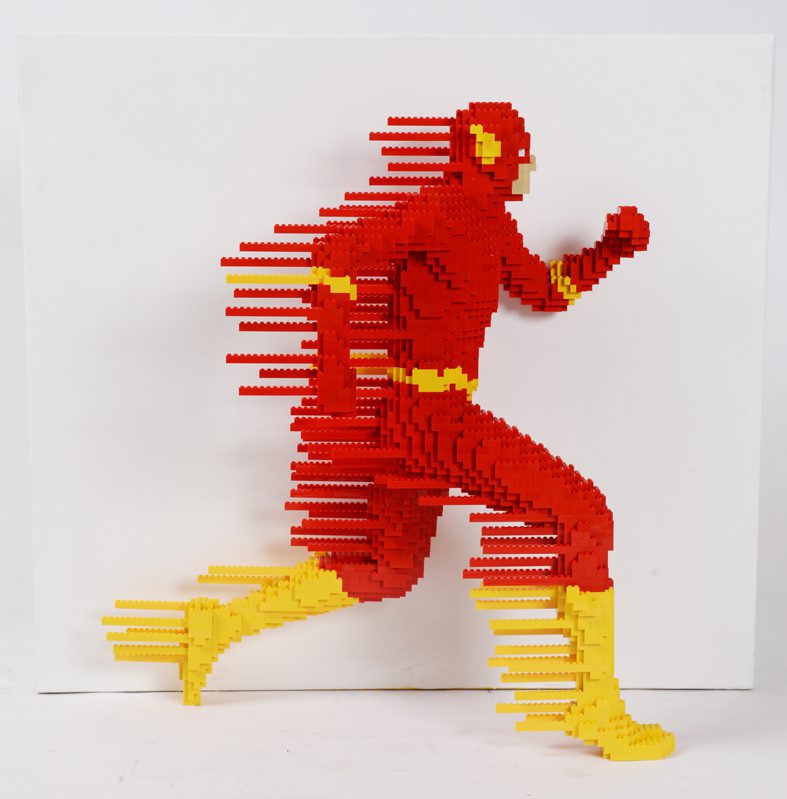 The exhibition features over 120 large scale exhibits made from over 2 million LEGO® bricks, all displayed in a purpose built space on London's South Bank. The exhibition is open until 3rd September.
David Hughes is another designer and artist who uses LEGO® Bricks to create art. He uses the humble, basic, recognisable LEGO brick and elevates it to art through his careful and meticulous designs.
One of his figurative sculptures caught our attention: Alex – a limited Edition LEGO Sculpture inspired by the character of Anthony Burgess's book and Kubrick's film A Clockwork Orange.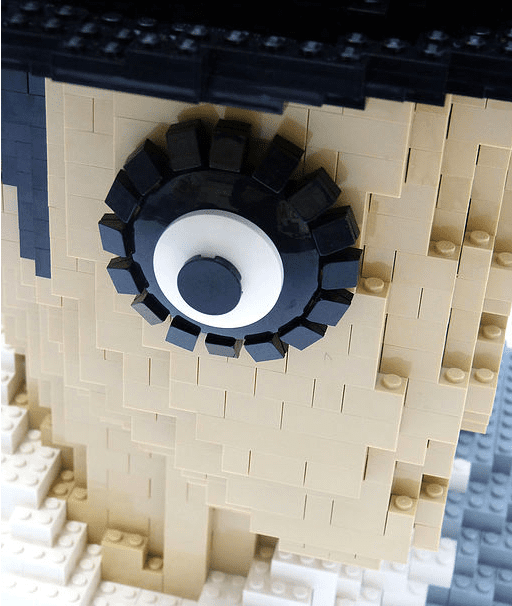 The sculpture is 15″ wide x 12″ deep x 17″ high (39cm x 30cm x 43cm) and is made from around 2,700 LEGO® bricks. It is fully glued and David signs and numbers each sculpture.
Available for £1400 via David's Etsy shop >

David also creates LEGO art mosaics based on classic chairs including the Saarinen Tulip Chair, Verner Panton, the Wegner Wishbone, Mies Van der Rohe Barcelona Chair, the Egg Chair by Arne Jacobsen and Eero Aarnio's Ball Chair. All available via David's Etsy shop >