Can you identify these Ex Machina chairs?
Further to our feature on the jaw-dropping film set design and architecture of Ex Machina, a Film and Furniture reader asked us if we could identify the blue/teal coloured chairs in the stunning sitting room seen on the right in in this scene: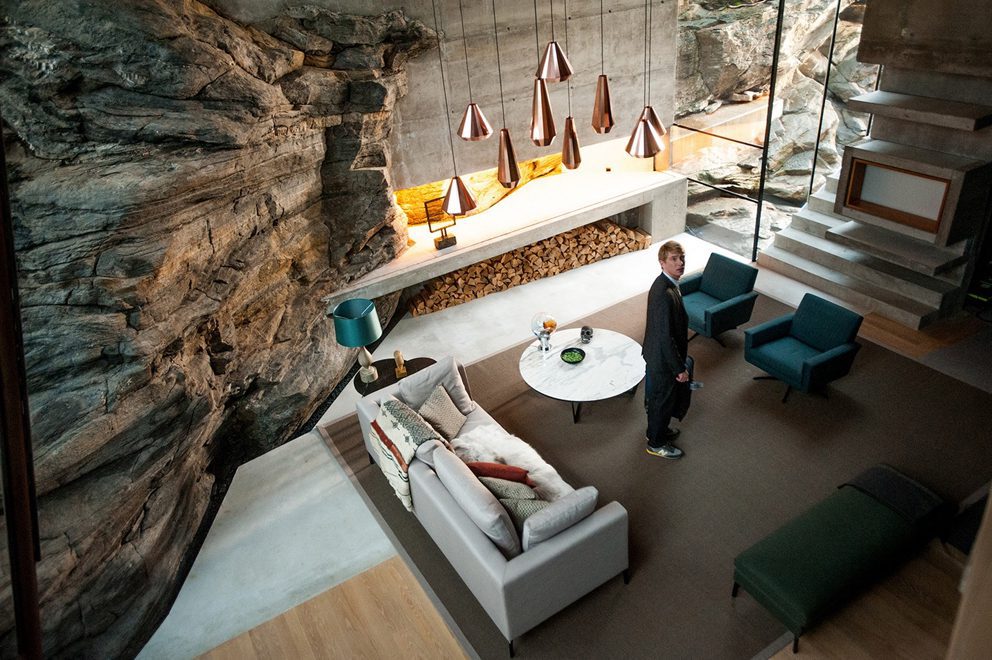 We couldn't quite put our finger on it, but as you know, we're always up for a challenge, so we sent word out to our furniture fans and experts.
Mid Century furniture treasure trove Post War Modern in Redlands, California kindly advised us they might be from Danish Mid Century furniture company Bramin and they shared with us these completely restored and reupholstered beauties which they were selling recently (at $6000 for the set) – although these chairs have slightly more curved arms than the Ex Machina chairs, they are very similar don't you think?
Additionally, one of our Instagram followers suggested these Ex Machina chairs might also be Pierre Guariche.
Do you know better? If you have any thoughts to share – please do so in the comments box below.