Mad Men: Kitchen inspiration from Don and Megan's 60s apartment.
I love clean lines, granite and stainless steel but conversely, one of my favourite kitchens is a retro, fun, stylish affair.
The kitchen in Don and Megan's 1960s Park Avenue apartment in Mad Men is a Mid Century Modern masterpiece. Rich blue and vibrant orange cabinet doors vie for attention, zinging out from their dark walnut borders, complimented by an unusual brown Frigidaire. At a time when open plan became all the rage, a kitchen on full view meant it needed to look damn good as well as be practical.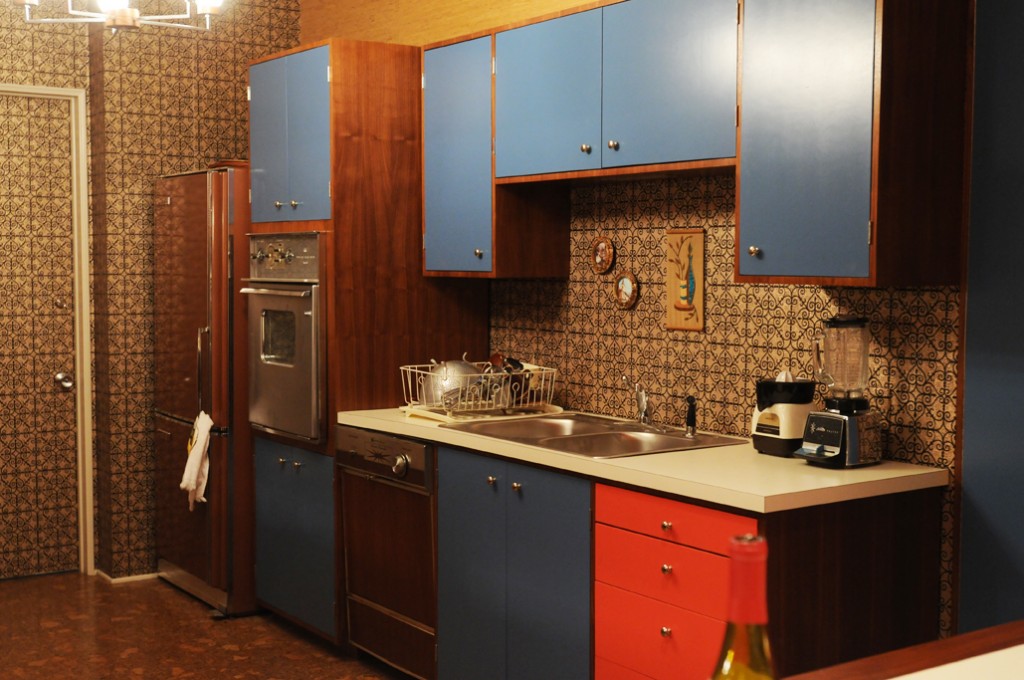 This short piece was written by Film and Furniture for the Amara LuxPad website. Find tons more kitchen inspiration at 63 Beautiful Kitchen Design Ideas For The Heart Of Your Home.