Grace and Frankie: Interior artistry
Since it first graced (no pun intended) our screens, Grace and Frankie is a show that has offered us comfort, chaos, conflict, true friendship, and brilliant interior design. It explores the ideas of love, companionship, and the rise and fall of tension between characters that we will all inevitably experience in our own lives. The title characters are powerful women with strong and clear personalities, which are reflected in their surroundings so expertly that I would confidently call the set designers, directors, and producers artists. No matter what your opinions are on the show, it is undeniable that the interior design is of stunning quality, and I'd be happy to have many of their pieces in my home any day.
After their husbands announce their love for one another, Grace and Frankie are pushed into camaraderie, and eventually friendship. They move into the iconic beach house, and although their relationship seems to be forever turbulent, they settle into life living together under the same roof. This storyline provides brilliant opportunities for the producers of the show to explore the development of their relationship visually – specifically through the interior design of the house that they share.
A Reflection on Grace
Being a stubborn, fiercely independent woman, Grace seems to have the most influence over the design of the house. She tends to be presented through cool shades of blue and white, with clean-cut, simple pieces of furniture. As is revealed in the show, she is more claustrophobic than her partner Frankie, and this is reflected and emphasised in the open feel to the house, with open space, arches, and large windows. Her character feels more comfortable and relaxed in this environment.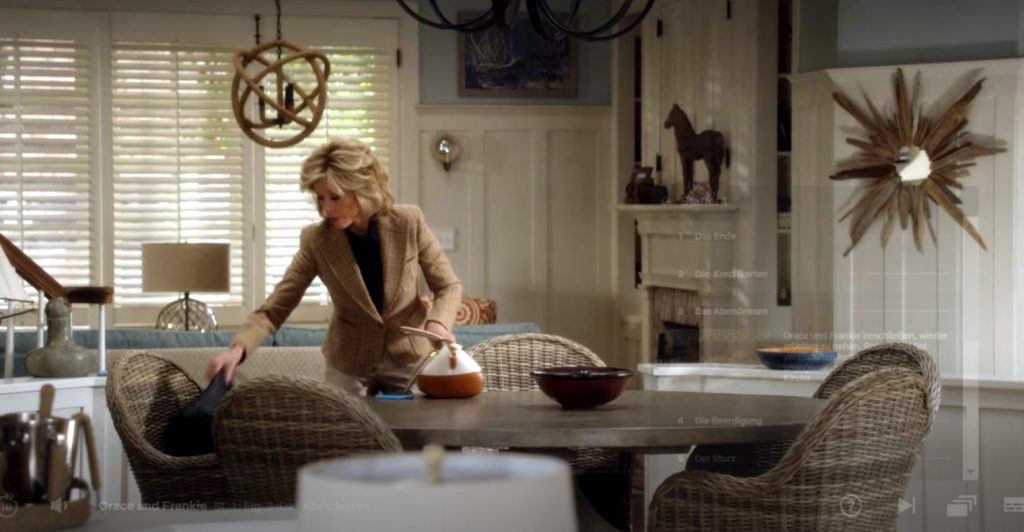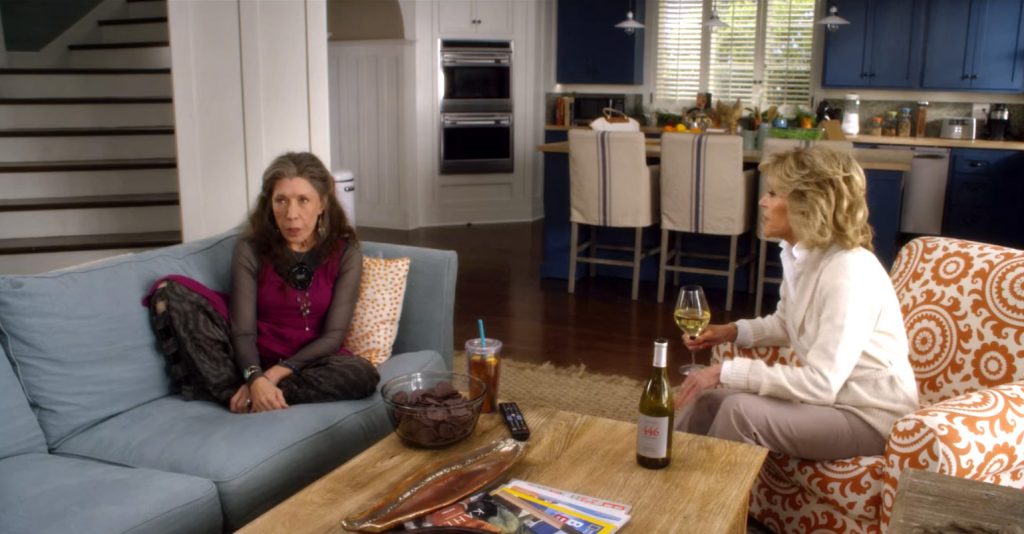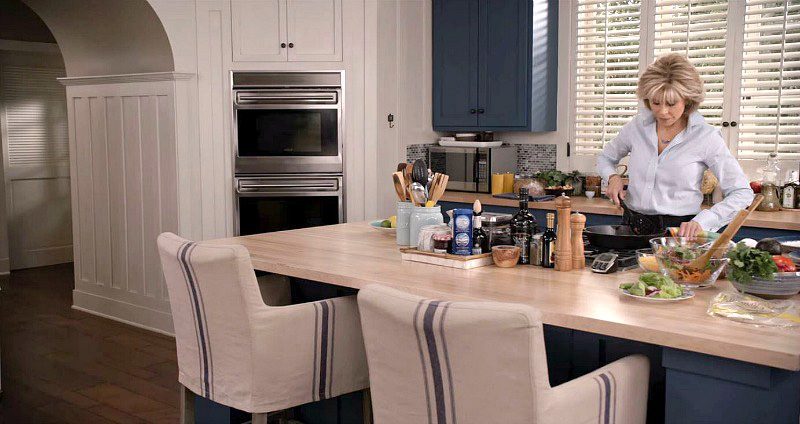 There is also a sense of quiet grandeur to her influence around the house. Elegant brown leather chairs coordinated with the dark wood chest and lamp are subtle yet clear nods to a sense of sophistication, but they also show a little more of Frankie's rustic style creeping in.
Their bond and growth of friendship are given a clear nod as furniture such as these gorgeous brown chairs and chest make an appearance, with their styles merging together and giving a sense of collaboration and mediation.
A Reflection on Frankie
In the show, it is often easier to identify Frankie's personality in her surroundings (despite the fact that Grace seems to have an influence on a larger amount of space overall). Her artistic personality shines through in more rustic tones and elaborate shapes, with a hint of disorganisation, which is a definite contrast to the cleaner, cooler shades that are used to represent Grace.
There is a strong presence of geometric design routed in natural patterns and shapes – for example, her dreamcatchers and her hanging chair featuring in her meditative corner of the house. The shapes are simple, open, and welcoming. Her surrounding interior is also very reflective of her 'hippy' side, and how she makes attempts to ground herself, forming a much closer connection to nature.
Her indoor hanging chair is certainly a centerpiece to its room, creating a comforting space and a small area that she has complete ownership of. This ownership and personalisation of space is found in other TV shows, movies, or even books – for example in the classic tv show Friends, where Joey's comfortable, worn, and cushioned chair "Rosita" serves as a perfect reflection of his easygoing personality and reliable nature, as well as providing him with his own personal spot in what is almost always a shared flat.
The same feeling of openness and nature expressed in Frankie's meditative corner is experienced in boho style the wicker chair, the design of which continues to be completely contrasting to the large, square chairs seen in Grace's space. There are very few straight lines – the overall shape is rounded, with flowing curves and spiral patterns reminiscent of smoke or air. We are shown how Frankie is at ease with her surroundings in a way that Grace may not be.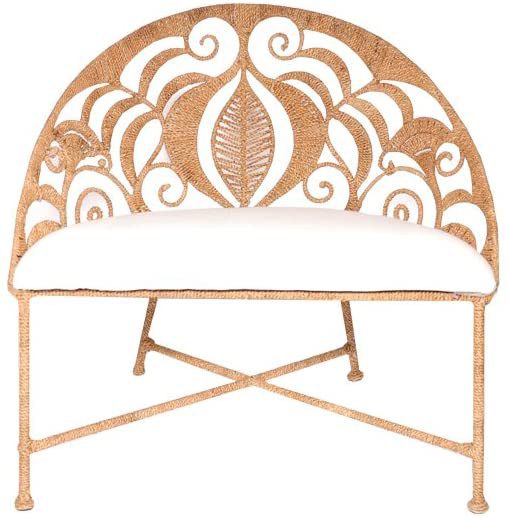 Overall, not only does the show have visually stunning sets, it utilises the interior design of these spaces to give us a deeper insight into the personality traits of its colourful characters.
Sponsored post