Raising the roof: Rooftops in film
Home improvement expert Matt West got in touch with Film and Furniture to us ask if we'd like to hear about his fascination with rooftops in film and movies.
F&F asked him: Why rooftops?!
MW: If you think about it, rooftops make a great location for movie scenes – they can can bring an unusual or enchanting atmosphere. If the rooftop overlooks a great view of a city, it can bring something magical to the scene and many years on from the filming it will bring nostalgia as people reflect on how their city once looked. Rooftops can also bring an intimate feeling to a scene where the only thing between the sky and the roof is two people having a conversation. And a sitcom wouldn't be a sitcom, without a character fixing a rooftop satellite who manages to slip and fall!
F&F: Rooftop's often provide good natural light for filming too, or the stars and sky at night make a great backdrop. A rooftop or two has also been the setting for more than a few dramatic chase scenes.
MW: There are many memorable scenes in movies, films and sitcoms that have been set on rooftops. Here are some of my most memorable rooftop scenes:
Mary Poppins (1964)

MW: Rooftop scenes go far back, like in 1964 where a group of chimney sweeps double as professional dancers in Mary Poppins. This is probably one of the greatest dance scenes in the history of film. These chimney sweeps are singing and dancing from roof to roof without missing a beat. How fun is that?
F&F: Talking of dancing and singing on a roof, let's not forget West Side Story (1961) of course! The roof top becomes a stage.
Ghostbusters (1984)

MW: The famous supernatural comedy from 1984, Ghostbusters features 55 Central Park West, a housing cooperative in Manhattan, New York. The climax of the movie was shot on the rooftop of this building which is still referred to as the Ghostbusters Building.
Empire Records (1995)

MW: This 1995 film may not be as well known, but it did build it's own cult following. Another scene of dancing, where the group of friends dance away their troubles on the roof of their store. It's a little cheesy but rather beautiful.
Vertigo (1958)

MW: Rooftops are made for superheroes and therefore great for action scenes. The opening scene of the legendary Hitchcock film, Vertigo is a rooftop chase.
F&F: Detective John 'Scottie' Ferguson (Jimmy Stewert) climbs onto the rooftop via the fire escape ladder, and later slips and hangs on precariously to the side of the building.
F&F: The nauseous feeling of vertigo for dramatic effect as seen in Vertigo above bears a striking resemblance to the roof scene in Blade Runner where Deckard attempts to jump rooftops to escape replicant Roy Batty.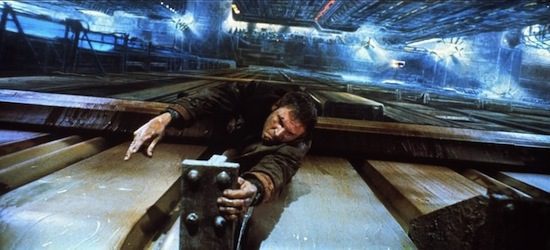 The Matrix (1999)

MW: The chaotic shootout on a roof in The Matrix is particularly memorable, where the agent displays his bullet dodging skills. Can you imagine this scene taking place on the street, and the missed bullets hits the crowd?! That's why the perfect location for this scene is on a rooftop!
F&F: The fact it's such a high roof top adds to the sense of tension.
The Hangover (2008)

MW: The bunch of bachelors get to have their private gathering on the rooftop of Caesars Palace in Las Vegas in The Hangover. After a toast to their celebration, all the fun and mishaps start…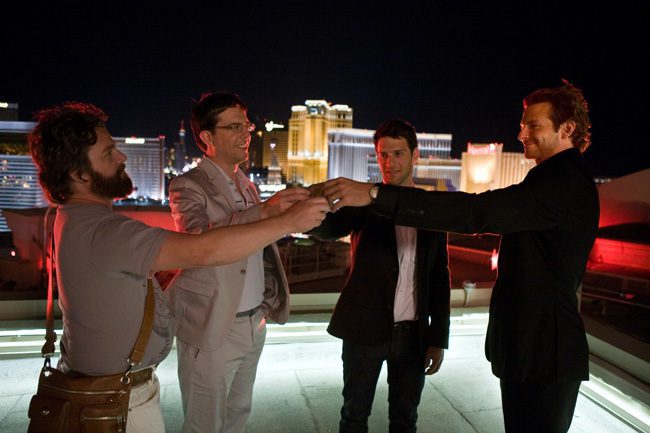 Thanks Matt for sharing your rooftops! We take this opportunity to share some of our own F&F favourite rooftop scenes too.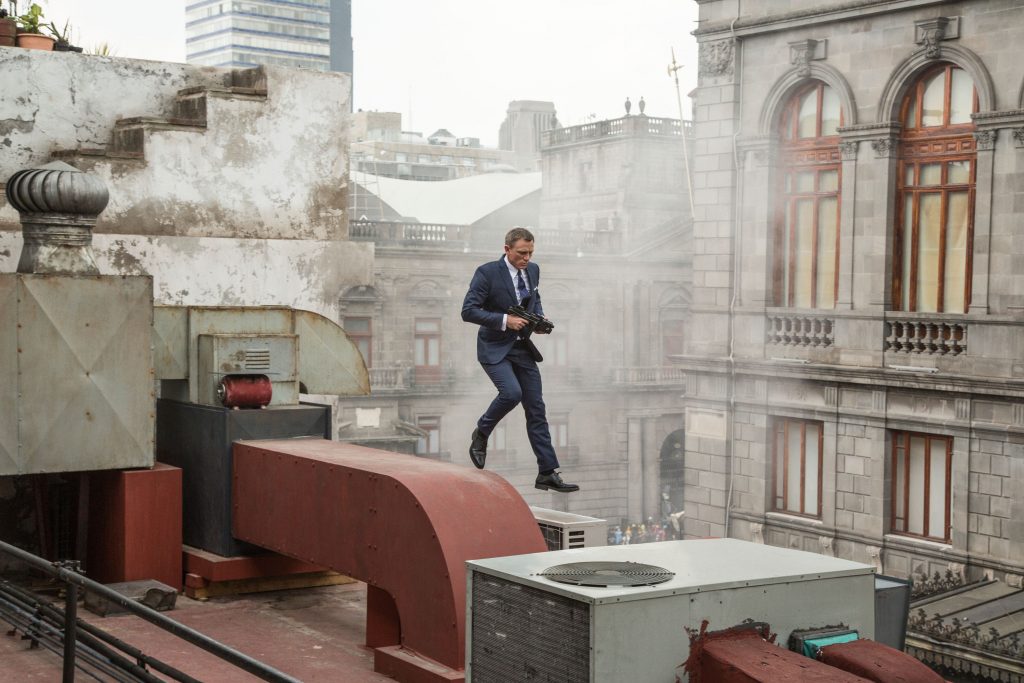 Matt West is a home improvement and construction writer and editor working for The Cool Roofing Company, Atlanta. He promotes sustainable living, green roofs, solar energy use and construction awareness.
What's your favourite rooftop scene? Let us know in the comments box below.