Film set graphic glories for sale; from Star Trek control panels to a Jurassic Park leaflet
Having a graphic design background, I often find my gaze lingering over graphic pieces in films like control panels and signage as well as furniture and decor. Judging from the reaction to a story about control panels I shared on our Facebook page recently, it would seem many others do too. It therefore seemed apt to show my pick of graphic glories created for film and TV series' which are currently for sale – from Star Trek to Jurassic Park – with which you can adorn your walls.
1. DS9 Light-Up Busy Box From Star Trek: Deep Space Nine.
(Paramount-TV, 1993-99)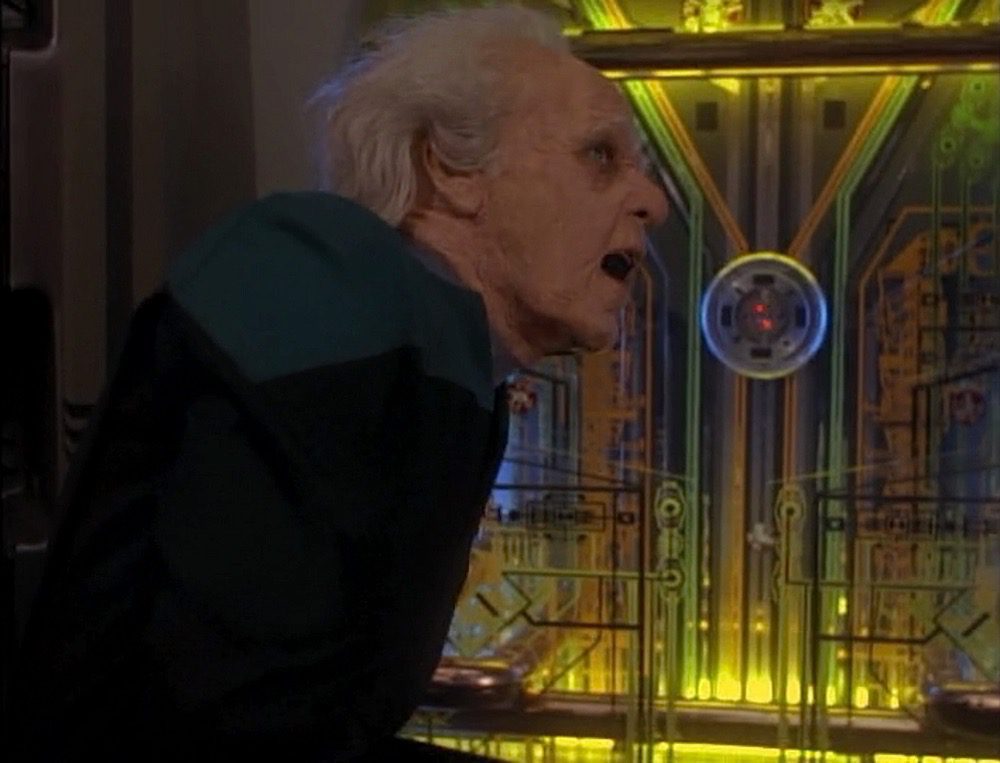 This prop DS9 Space Station busy box was custom-made by the production for use by Alexander Siddig as "Doctor Bashir" in the season three episode titled "Distant Voices". This prop is constructed of a plywood frame with plastic and metal components added for detail and was lit by neon lights during filming and still functions. The center metal dial lit up at one time (and would need to be rewired to light up).
Measures 42″ x 38″ x 20″.
Up for auction now >
If that's a bit big for your living room then how about this:
2. Enterprise Wall Panel from Star Trek: Nemesis
(Film, Paramount Pictures, 2002)
This prop wall panel was custom-made by the production for use as set dressing. The panel is made of acrylic with various numbers and buttons printed on one side and strips of Velcro applied to the back. Measures 7.5″ x 3".
Up for auction now >
Still on a Star Trek tip we present this fine specimen!
3. U.S.S. Enterprise Bridge Control Panel (as used by Spock et al) from Star Trek II: The Wrath of Khan
(Film, Paramount, 1982)
This custom-made piece of set dressing is constructed of plexiglass with numerous clear plastic knobs, the panel is designed to be back-lit during filming. Measures 14″ x 6″. Panels like these were also used in various areas of the Enterprise in the first film, Star Trek: The Motion Picture (1979). A very rare piece of the iconic Starship "Enterprise".
Up for auction now >
4. Romulan Back-Lit Panel from Star Trek: Deep Space Nine

5. Hero Illuminating Starfleet Tricorder from Star Trek: Voyager
(Paramount Television, 1995-2001)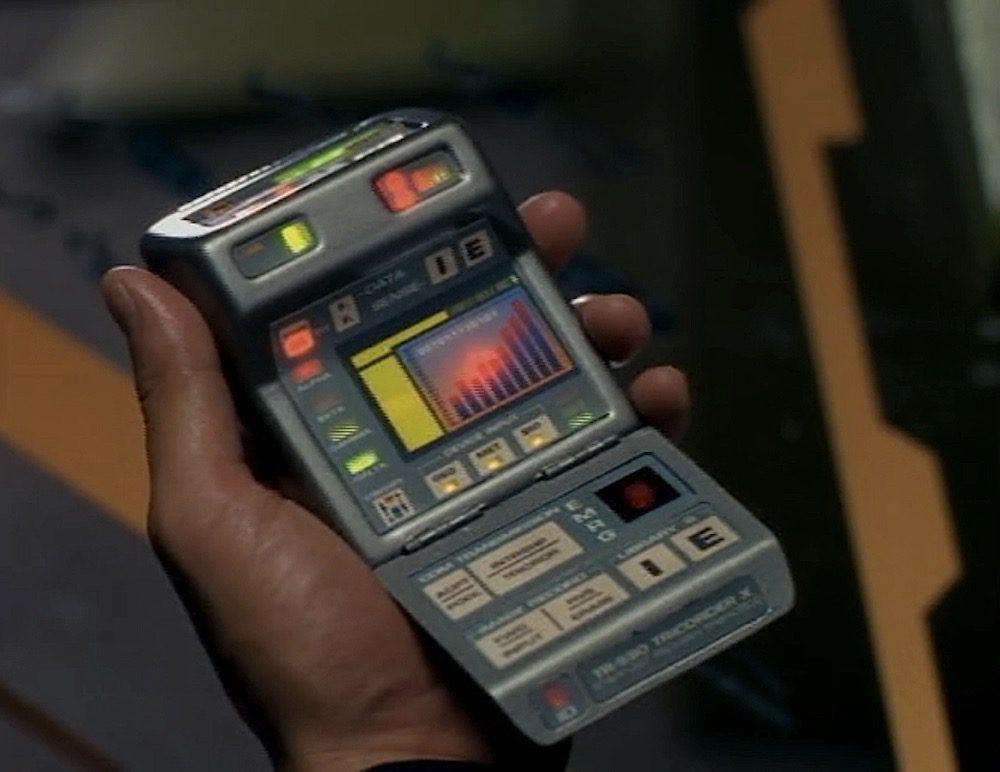 This hero illuminating Starfleet Tricorder was custom-made by the production for use by various actors during the run of the series. The Tricorder is constructed of gray resin with printed labels applied with sections of clear resin to emit internal light when opened. A back panel conceals the electronics and batteries, held in place by four screws. Measures 6.5″ in length when open. A very rare working prop from the series that is also seen in episodes of Deep Space Nine.
Bid now >
6. Jurassic Park Brochure
(Film, Universal, 1993)
This prop was custom-printed by the production for use by various actors and as set dressing. The brochure features information and map of the park, along with sponsor's ads. Measures 8″ x 4″ closed and 14.5″ x 16.5″ open.
Bid now >
7. Signage from Apocalypse Now

Francis Ford Coppola's timeless epic adapts Joseph Conrad's Heart of Darkness to the Vietnam War, where special operations Capt. Willard (Martin Sheen) must travel deep into the Cambodian jungle to locate and kill the mysterious (and insane) Col. Kurtz (Marlon Brando).
This prop explosives sign was custom printed for the production and is an unused back-up to similar signs used as set dressing. The sign measures about 8.25″ wide.
Buy now >
8. Collection of 86 Original Production Used Call Sheets from Apocalypse Now
(United Artists, 1979).
This is a collection of 86 original production used call sheets, an almost complete set. The two sided pages are a wealth of information on historic filming days. These are a rare and very insightful look into the day to day filming requirements, a one of a kind collection. Each page measures approximately 8.5″ x 14″ and features minor wear consistent with use.
Bid now>
Not a graphic item or a piece of decor as such but well worthy of a mention is the fact you can actually buy Obi-Wan Kenobi's light sabre from Star Wars: