Film poster on Peggy's office wall in Madmen series 6
I couldn't help but lose the plot (literally) and find myself staring at the poster on Peggy's office wall in series 6 of Madmen – a captivating design for a film festival at New York's Lincoln Centre.
The handwriting looks a little like the late, great Alan Fletcher but in fact further research would confirm it is a Saul Bass – produced for the 2nd New York Film Festival (1964).
Saul Bass created some of the most iconic graphic design of our time, notably the titles and posters for The Man with the Golden Arm, Vertigo and Anatomy of a Murder.
Where can I get one?
There are many good vintage movie poster dealers out there. At The Movies sold this exact Film Festival poster recently but it's worth contacting them in case they can get hold of another and indeed they also have many other vintage movie posters for sale. Another trusted dealer we have personally bought from in the past is the Reel Poster Gallery – see a couple of original film poster beauties we bought from them below: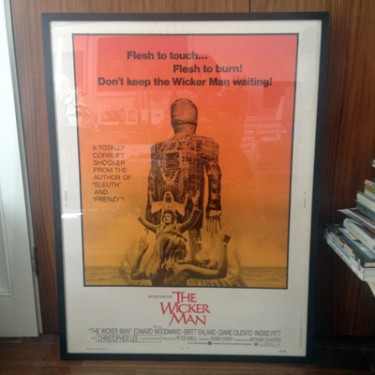 More articles on movie film posters coming soon.
*Yes we know Madmen isn't a film per se, but it's one TV series we will make a royal F&F exception for, due to it's stunning set design.