My 5 Favourite Film Set Interiors by Cornelia De Ruiter, Founder of Homewings
Interior designer and founder of Homewings, Cornelia De Ruiter shares with Film and Furniture her 5 favourite film set interiors.


1. Breakfast at Tiffany's
This film is a visual feast from start to finish in terms of beautiful people, amazing clothes and last but not least inspiring and timeless interiors. The 'thrown together' look works as well on Holly Golightly as it does in her home. That zebra rug with the crate coffee table and funky bath-tub love seat would turn heads today, let alone then. And boy do I want that sleeping mask…

2. Broken Embraces
The interiors in this film are like a 'Reeses peanut butter cups' – A little strange and the polar opposite of 'subtle' but… hard not to want a little more of. It makes you want to go to your local thrift store in the hope that you'll be lucky and can scoop up some sixties lamps and flower power prints. And did you spot the Moroso pieces?

3. High Society
In terms of interiors, this film is as evergreen as the movie itself – It perfectly captures the glamorous contemporary luxury still that's still one of the most popular style today. The colour palette of the grand salon is amazing … mint green, teal and champagne pink make a perfect combination, then and now.

4. A Single Man
Leave it to Tom Ford to create the perfect combo of style, elegance and sophistication. This film again is a visual treat on all fronts – every single frame is perfect in it's own right – but especially for a sucker for mid-century modern design like me. They shot a lot of it in a John Lautner-designed modernist house in California, known as the Schaffer Residence, built in1949 for the mother of one of his employees.

5. The Great Gatsby
I love a little touch of Art Deco any day, so understandably The Great Gatsby is a great source of inspiration. Particularly when it comes to patterns and prints, like those rugs by Catherine Martin. Envy…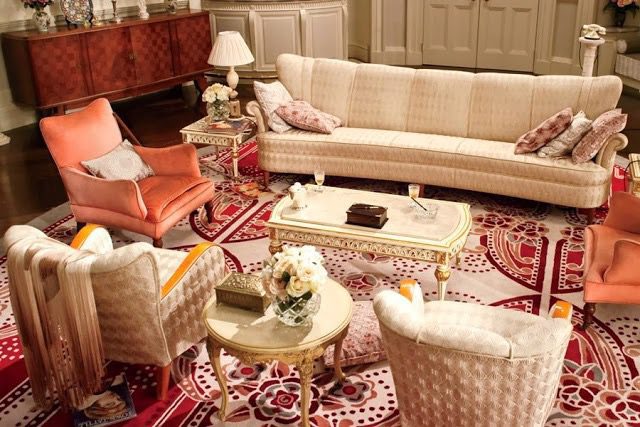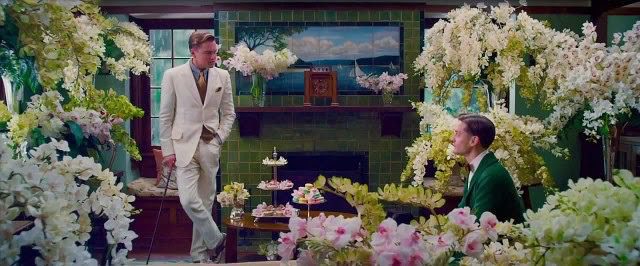 You may also be interested in these related Film and Furniture features:
Breakfast at Tiffany's set design: Holly Golightly's apartment >
How the Art Deco set design of The Great Gatsby embodies the essence of the 1920's >
About Homewings
Cornelia founded Homewings with the mission of making great design accessible to everyone. You don't have to be well off to have interior design needs. In fact, there's a huge element of well-being that comes with having spaces in your home that really work well for you, no matter what your lifestyle and budget. It's not about buying expensive decor – it's about making a difference in your day-to-day life. This is how Homewings was born – through a desire to offer the finest design service at an affordable flat fee per room, with the added convenience of working flexibly through a state-of-the art online platform.
Visit Homewings website >