What is David Beckham's outdoor kitchen, tent and BBQ grill in the 'Beckham' Netflix series?
Beckham is currently streaming on Netflix, and it's addictive viewing. We spotted David cooking at home in a magnificent outdoor kitchen consisting of an outdoor grill in a grand safari-style tent, nestled quietly by a lake. Gather round, let us tell you all about David Beckham's outdoor kitchen.
In the last episode of Beckham entitled What Makes David Run, we find a reflective Victoria and David Beckham at their stunning home near Chipping Norton, UK. This idyllic location is just a stone's throw from celebrity hotspot Soho Farmhouse and, as it happens, not too far from Film and Furniture HQ. David showcases his culinary prowess, effortlessly cooking for his family on this extraordinary outdoor grill housed in a marquee-like tent.
The former footballer and current president and co-owner of Inter Miami is seen to be very relaxed in this set up with his family. It's no wonder he spends every weekend here.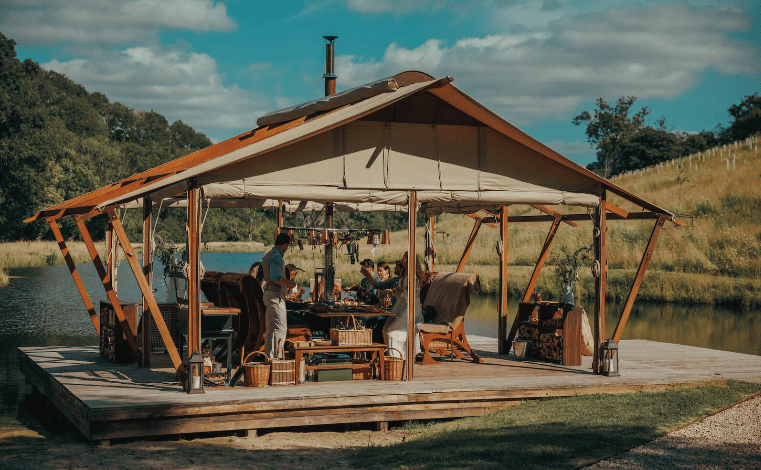 Let us give you the inside scoop on the exact outdoor kitchen, BBQ tent and outdoor grill set-up featured in Beckham
The outdoor grill is the WildTable from Cashmere Caveman Co, Wild Kitchens, which was founded by film director Guy Ritchie. Paired with their WildTent, they create the WildKitchen – an indoor/outdoor completely controlled environment, which elegantly fuses two remarkable creations from Cashmere Caveman.
The WildTent is a retractable canvas and hardwood tent that allows for year-round outdoor use, just as Beckham does. It provides a flexible and authentic al fresco experience, regardless of unpredictable weather conditions.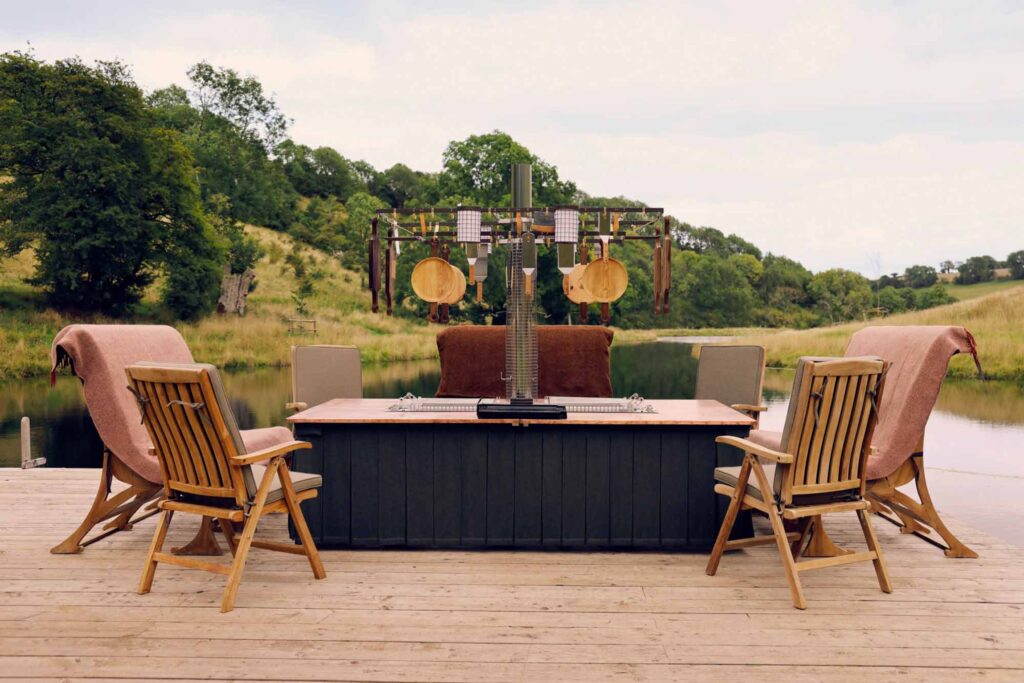 The WildTable is a luxury outdoor kitchen that comes in a number of sizes and configurations with seating from four to twelve. The WildTable 12, the largest size, is an outdoor cooking unit with two connected fireboxes that generate maximum heat and light, the dual fireboxes produce embers that allow you to turn lunch into dinner. You don't have to worry about running out of fuel in the middle of cooking either, as one box can be used to prepare the embers while the other is used for cooking. Nifty.
We are proud to partner with Cashmere Caveman Wild Kitchens. Email us for more information on the Wild Kitchen, WildTable and WildTent and we'll be pleased to introduce you as we may be able to offer you a discount depending on the timing or your enquiry.
Beckham's grill accessories and cookware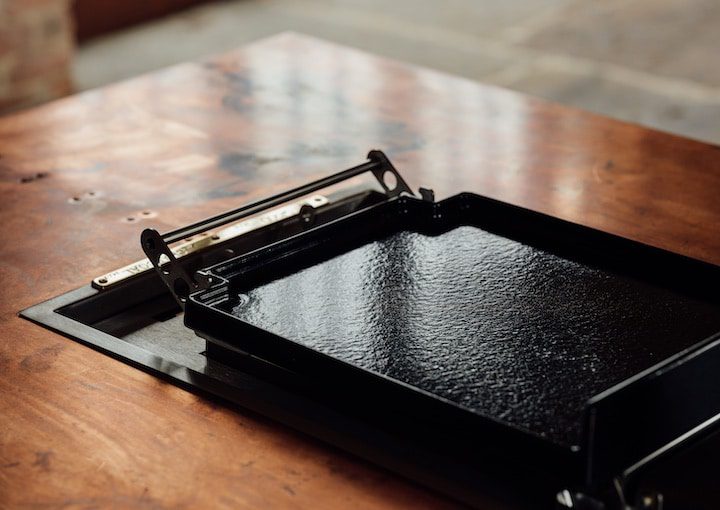 Cashmere Caveman also offers a range of grill accessories and cookware. In Beckham, David is seen using the Teppanyaki Cooking Plate for frying, a large cloche for cooking mussels, and a fine cooking knife. He also roasts a chicken stuffed with thyme. The outdoor grill set-up allows for various cooking methods, including steaming, baking, grilling, frying, smoking, slow roasting, and boiling, all on one artisanal unit.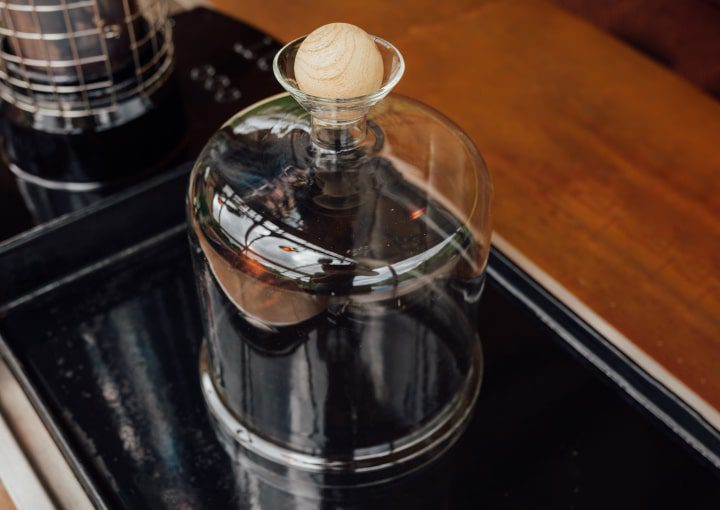 You'll also notice Beckham filling up the unit with WildKitchen charcoal. This lumpwood charcoal is made from 100% local, sustainable-coppiced or naturally-fallen trees. It ensures an eco-friendly and high-quality grilling experience.
Did you see David with a fine looking cooking knife? Cashmere Caveman also have their own range of cookware, knives and chopping boards, all designed for the outdoors. 
The outdoor furniture
The beautiful wooden outdoor furniture and woven woollen throws seen in Beckham also come from the same company. The all-weather hardwood furniture complements the outdoor kitchen setup perfectly, available here.
This isn't the first time this outdoor kitchen has graced our screens. It was also featured in The Gentlemen and in fact the Director, Guy Ritchie has an obsession with outdoor cooking and has personally owned over 30 different BBQs. You can read more about that in our article 'The Gentlemen outdoor grill table is now available for your own garden'.
David Beckham is enamored with his tent and outdoor grill set up, even posting about it on his Instagram describing it as a "thing of beauty". We concur. Having experienced this amazing culinary contraption firsthand we can attest to it's magnificence.
To witness David Beckham's outdoor kitchen in all its glory, be sure to check out Beckham on Netflix.
Please Note: We were not paid for writing this article – our thoughts and opinions are genuine. We may however, be paid a small commission if you decide to purchase anything after clicking on the links.