Furnish your home with traditional Irish furniture used in The Banshees of Inisherin
Furniture from the film The Banshees of Inisherin is being sold as part of Dublin-based Adam's Auctioneers' 'Irish Vernacular' auction taking place in April.
Set on a remote island off the west coast of Ireland, The Banshees of Inisherin follows lifelong friends Padraic (Colin Farrell) and Colm (Brendan Gleeson). With production design by Mark Tildesley and set decoration by Michael Standish the multi award winning film features traditional rural Irish furniture.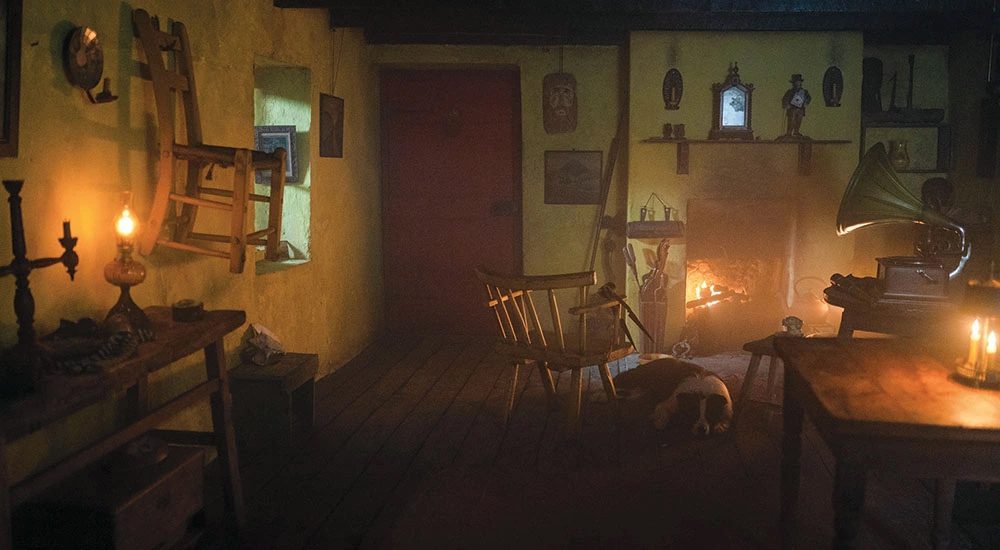 Of the 269 pieces in the Irish Vernacular auction (consisting of traditional Irish furniture, paintings, and collectibles) there are 18 lots from The Banshees film sets.
It transpires that the film's furniture was offered to Adam's Auctioneers by a person who was consigned by the film's production company to procure them. That person has now decided to sell them.
James O'Halloran, managing director of Adam's Auctioneers says "There are some fine pieces in the collection which were seen in the film, and allow a chance for collectors and members of the public who loved 'The Banshees' to get their hands on".
This 19th-century painted pine settle bed shown above featured in the film and makes up Lot 135 of the auction. This piece of furniture was previously exhibited at Bennettsbridge Folk Museum in Kilkenny before appearing in The Banshees. It has an estimate of €1,200.
Also up for auction is a green-painted pine settle press which transforms from a two-door cupboard into a double bed and is valued at €1,500.
The auction will take place on 12th April at 11 am, with viewings on 7th, 8th and 11th April.
More information at Adam's Auctioneers website.
The film is available to stream at home on HBO Max, Amazon, and Hulu.