The Empire of Light cinema
Sam Mendes' Empire of Light is centred on a dilapidated multi screen cinema and explores the power of human connection during turbulent times. Set in an English seaside town in the early 1980s, the film stars Olivia Colman as the cinema's duty manager Hilary, alongside Micheal Ward, Toby Jones, and Colin Firth.
The cinema used for the Empire is Margate's Dreamland Cinema. Originally built on the the site of the 900-seat Dreamland Variety Theatre of 1923, it was later re-named Dreamland Cinema and it sat next to the Dreamland Amusement Park on the sea front of Marine Terrace.
A new Dreamland Super Cinema opened on 22nd March 1935 designed by architect's Julian Rudolph Leathart & W.F. Granger. The grand frontage of the cinema was the first of its kind in Britain, with a large fin tower which makes the building highly visible along Margate's shore line. A large café (with windows providing a view out to sea), several bars and a ballroom were also part of the project.
It's been opened and closed in various reincarnations over the decades but when Empire of Light's production team chose it as the filming location, it had been sitting empty for some time.
It was transformed to become Empire of Light's art deco exterior and some of the interiors feature in the film too: The auditorium's green bingo hall, the ballroom was given a refurb and the art deco ladies' bathrooms were rebuilt.
Production Designer Mark Tildesley says "It's an analogy with the story – the lead characters are weathered and broken people, and they need care and healing and mending."
Take a closer look at the carpet in the cinema lobby. Is it a nod to our beloved Hicks Hexagon carpet as seen in the Overlook Hotel in The Shining?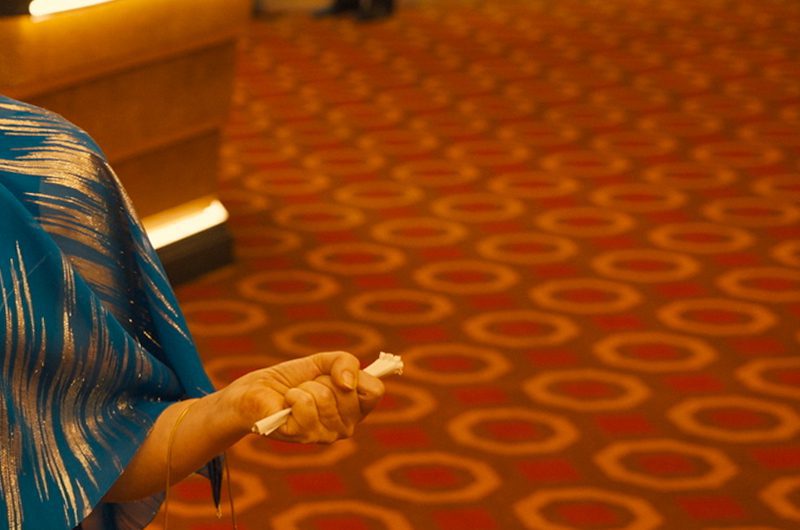 Let us know what you think!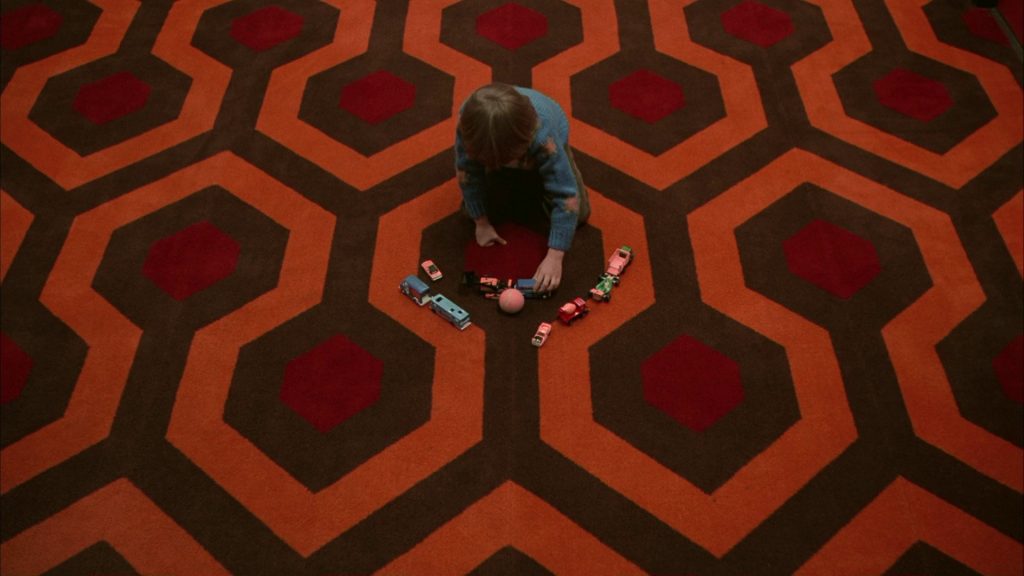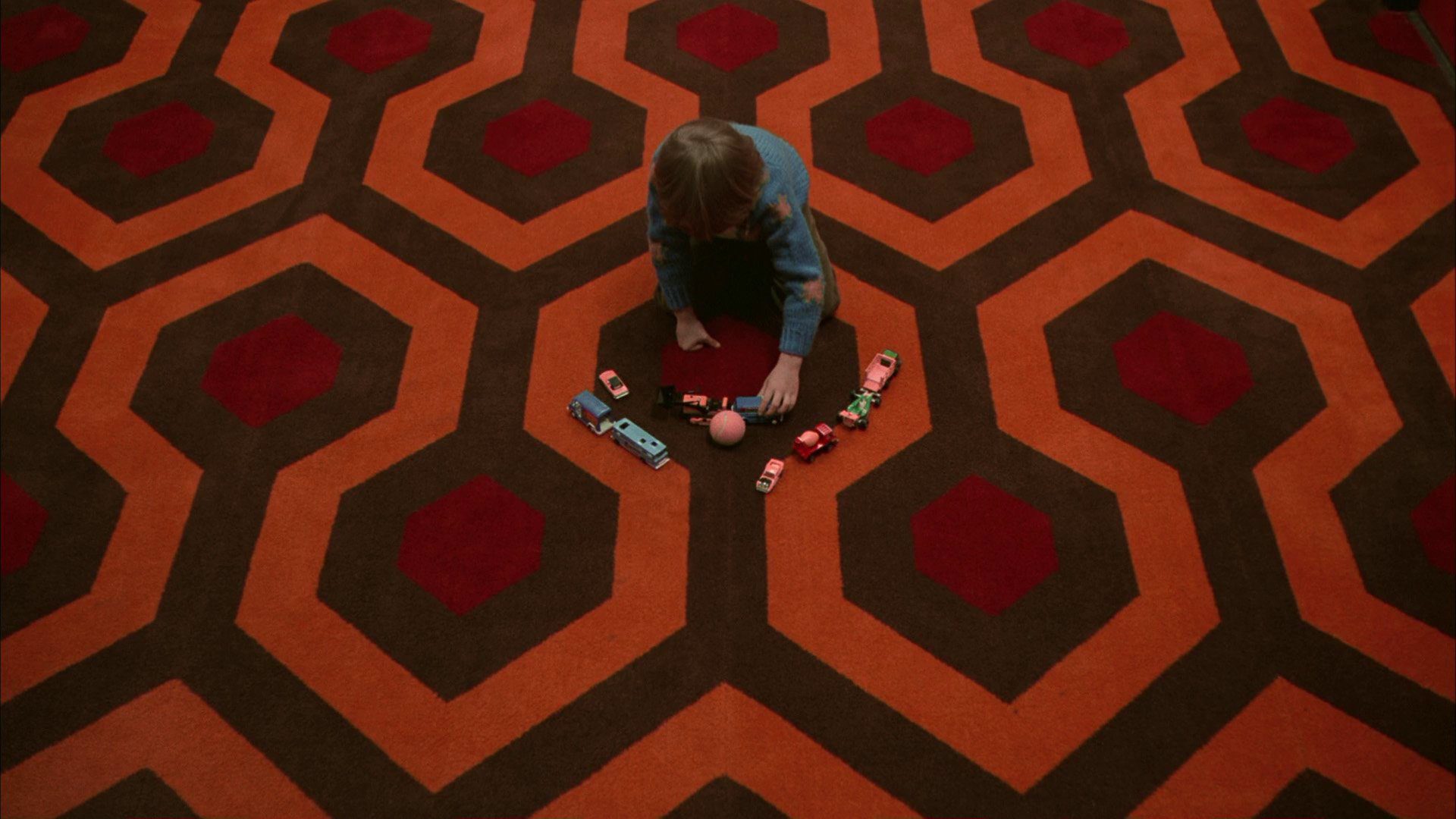 Officially licensed Hicks Hexagon 'The Shining' high quality 1 ply wool rugs, runners and carpet are available for your own home, office or commercial space from our store. We have The Shining rugs and runner in standard sizes or we are happy to custom make rugs or wall-to-wall carpet to your own specifications.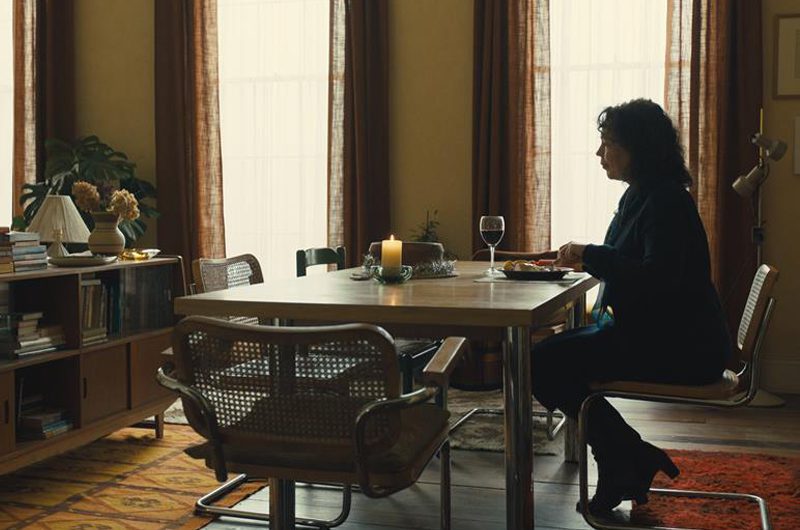 In Hilary's dining room we also spotted a set of Cesca chairs.
Designed in 1928, Marcel Breuer's Cesca chair married traditional craftsmanship with industrial methods and materials to help make tubular steel furniture an international sensation and a modern institution. The cantilevered form exploits the possibilities unique to the material and gives the chair added flexibility and comfort.
The Modernist Cesca chair is available with and without arms, with hand-woven cane inserts and in hardwood beech or ebonized beech frames.
Watch the Empire of Light trailer below: