Essential viewing for Blade Runner fans: An atmospheric tour of Deckard's apartment
It takes patience, dedication and skill (and a large helping of geek) to create an entire 3D VR tour of Rick Deckard's apartment from the cult sci-fi movie Blade Runner. This is exactly what Creative Software Engineer Quentin Lengelé has achieved with unnerving accuracy. After posting a short story here on Film and Furniture a few months ago, we felt we needed to delve deeper into what drove Quentin to create the stunning project known as Project BR9732.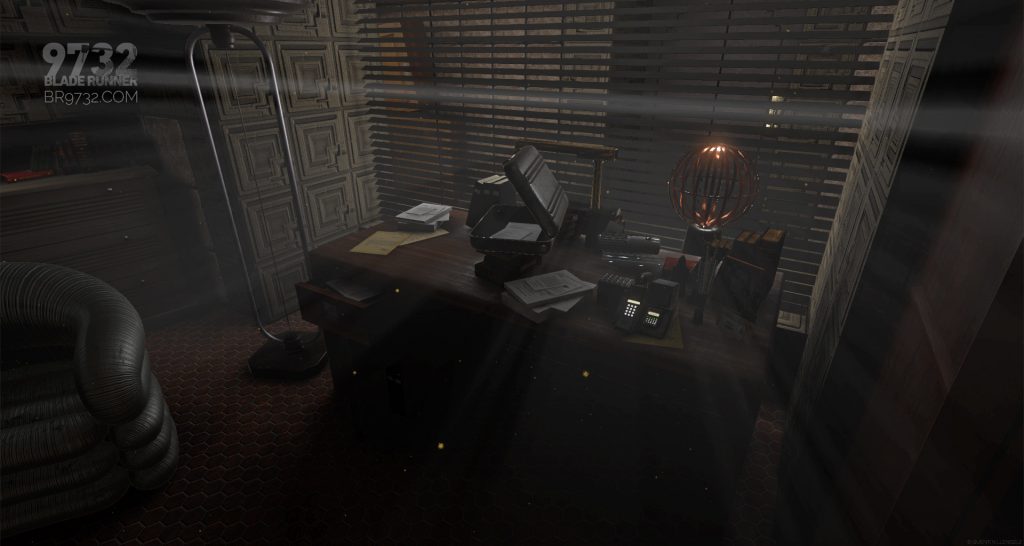 Frank Lloyd Wright's Ennis House in LA, with it's notable patterned concrete tiling on both interior and exterior was the setting for Deckard's apartment in Ridley Scott's 1982 masterpiece (discover more on that in our feature here >). What started as a "heightmap test" for the apartment's unique wall tiling led Quentin to much bigger things:
"Lloyd's tile design is quite specific and offers good features (relief variations) to obtain a nice rendering in 3D. Also, when we talk about "tiles", it often means less work in texturing for a 3D artist. It could have been a small job if I stopped there but as an unconditional fan of the movie I wanted to have a realistic preview on walls. So, I did some architectural research on Frank Lloyd's house in Los Angeles, watched some movie scenes over and over again and found very interesting content on propsummit.com (a free community discussing the props of the film Blade Runner). I drew some plans on paper then transferred them into 3DS Max. After showing this scene to friends Cedric Delcourt and Olivier Heninand, we immediately had the same idea: put Oculus in there!"
The result is a beautifully detailed virtual tour of Deckard's apartment, complete with accurate 3D sound effects and music. All achieved in their spare time at evenings and weekends. Quentin did a ton of online research, referencing screenshots of the movie and miniature models from propsummit.com, but the apartment structure was not the biggest part of his ambitious project. The space is crammed with many of the eclectic and unique objects from the film – chairs, lighting, glasses, desks, tiles, rugs, carpets and not forgetting the Esper machine and the piano which all occupy this cyperpunk apartment. We even spot a pan on the boil in the kitchen and a smoking cigarette (Rachael's we assume), so the real challenge Quentin tells us, was in recreating every single object which appeared in the movie shots:
"I watch Blade Runner 2 or 3 times a year, it's one of my favorite movies. The mood and ambiance are unique and I always wanted to "be there" in a certain way. More than the story itself, I'm in love with the atmosphere and as a mortal I will not be able to live in that kind of future. From my point of view, that's where virtual reality has a huge potential. Now, 3D artists have wonderful tools to recreate a world. I use these tools to recreate worlds that I like".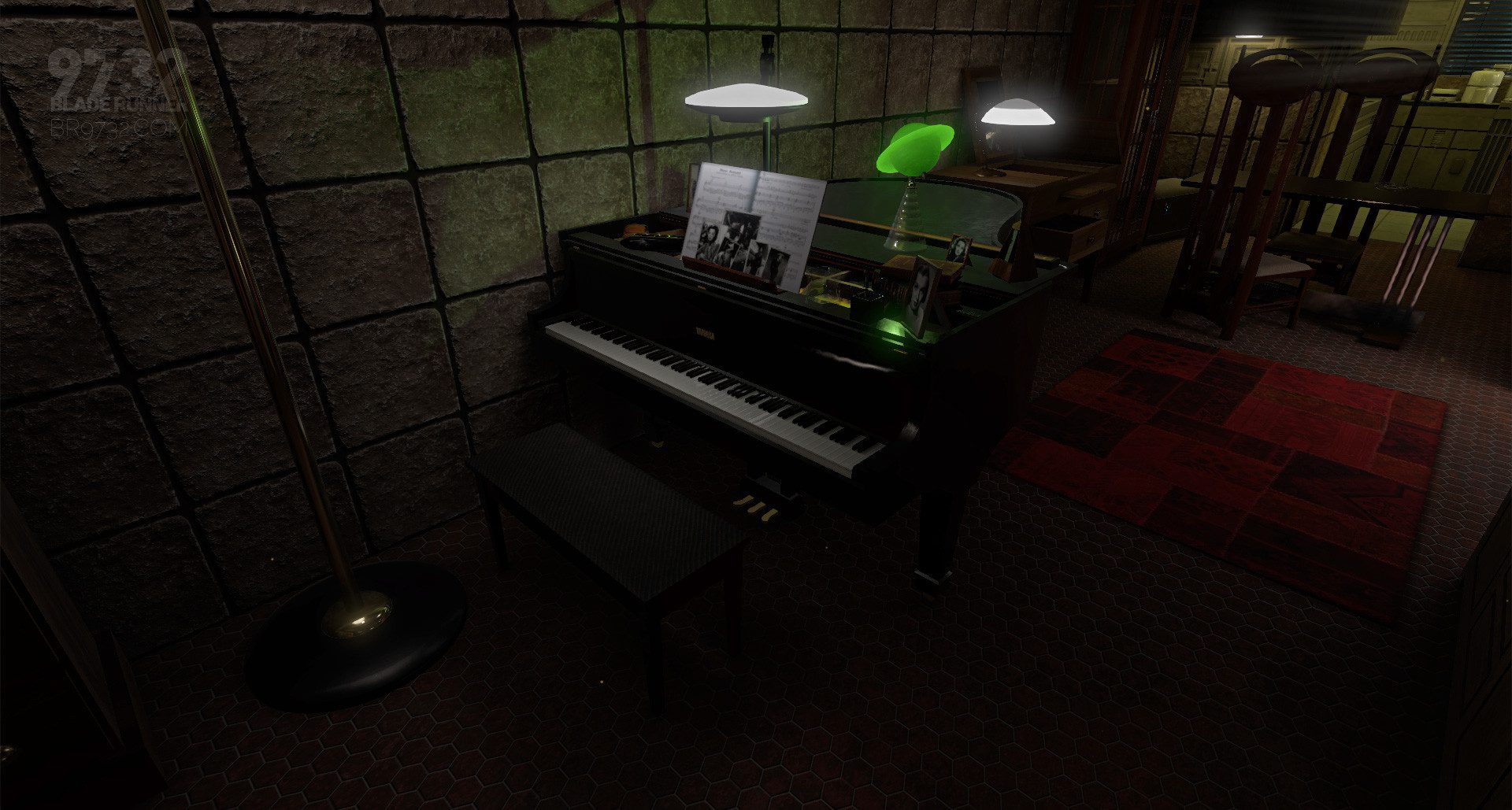 But why Rick Deckard's apartment and not another Blade Runner scene? Quentin chose to dedicate his time to the apartment because of the balcony scene: "I always wanted to have a drink on that balcony, watching the streets from the 97th floor… with famous "Blade Runner Blues" song from Vangelis in my ears. Now, with Oculus Rift, this can be done".

We recommend you sit back with a whisky in the exact Italian heavyweight glass that Deckard drinks from in this very apartment (details below) and watch this spectacle:
Follow Quentin's blog for ongoing updates. He also has future plans to similarly create the Tyrell Corporation boardroom scene and J.F. Sebastian's apartment in the Bradbury Building if time allows. We await with baited breath.
Blade Runner Whisky tumblers

The exact 'CIBI' glass tumbler design that Deckard (Harrison Ford) is seen drinking whiskey from in Blade Runner is available to buy from Hard To Find Whisky >.  They also offer worldwide delivery. (Note: The exact glasses seen in Blade Runner are 37cl but they also come in a smaller 22cl size). These glasses even make it into Quentin's tour as seen below, on the left.