Charles and Ray Eames Hollywood connections (and how they snuck their furniture into a few films)
Exclusive interview with Eames expert prof. Pat Kirkham
We're lucky to have Pat Kirkham back in the UK. After two decades in the USA as a professor at BARD Graduate Centre of Decorative Arts, Design and Material Culture (during which time she authored several design-related books) she has returned home to Leicester – to a modernist house – and is writing a fascinating book about Charles and Ray Eames relationship with Hollywood.
Examining two of the most important designers of the Twentieth Century and their relationship with the silver screen was the subject of a fascinating talk she gave at the Barbican, just as The World of Charles and Ray Eames phenomenal exhibition was drawing to a close in February (2016). To miss the opportunity to interview her about the subject (exclusively for Film and Furniture fans) would have been ludicrous!
Let us begin.
As a history student in Leeds in the 1960s Pat fell in love with the beauty and functionality of the Eames Lounge chair and ottoman, and who can blame her. Fast forward to 2016 – ­ there ain't nothing about Eames this woman doesn't know!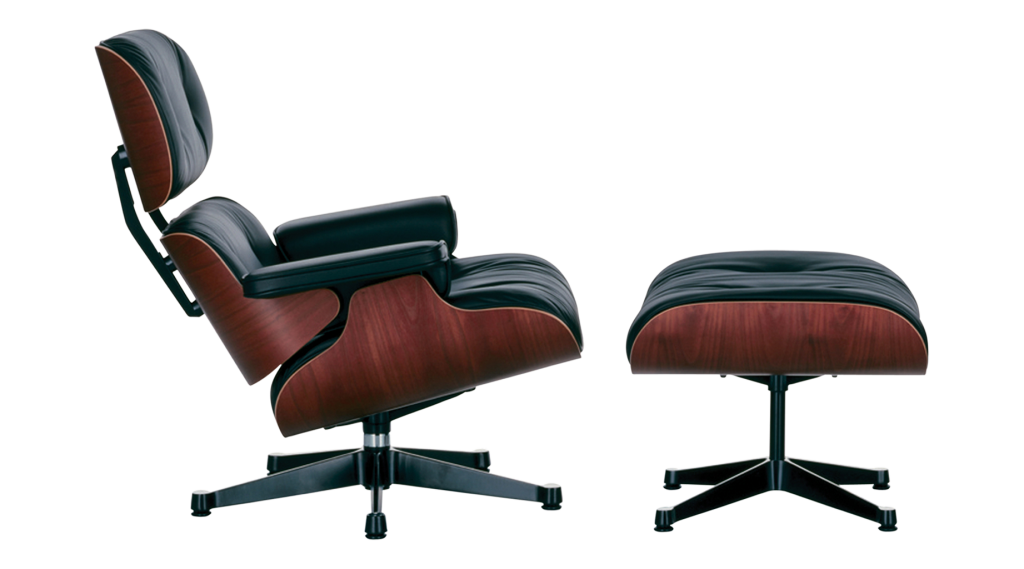 Contemporary licensed versions Available from The Conran Shop. 
Possibly one of the most iconic and much lusted after chair of the Twentieth Century, Charles Eames said his goal for the chair was "a special refuge from the strains of modern living". The chair, manufactured by Vitra, is a contemporary and luxurious interpretation of the traditional gentlemen's club chair with matching ottoman. It combines modern sculptural lines of cherry wood veneer shells and removable supple natural leather upholstery to create a design classic that is comfortable and visually stylish. It has a die cast aluminium frame on shock mounts for flexible movement, a quirky signature five arm base and a functional swivel action. It is available in black and white and each piece carries Charles and Ray Eames signature as a mark of authenticity.
Pat was a consultant for the recent Barbican exhibition which explored the husband and wife team's enthusiastic and tireless experimentation with furniture, product design, architecture, toys, exhibitions, films and photography. In many ways I feel Pat was largely responsible for rightly putting the 'Ray' in 'Charles and Ray' back on the agenda: Pat had many meetings and interviews with Ray in the 1980s, in no small part re-addressing the imbalance in much of the coverage on the Eames output. Although Ray was modest (she liked being "Mrs Charles Eames") her contribution to the dynamic duo's creative legacy is paramount.
A sociable pair
The Eames were a sociable pair. One would assume that hanging out with film stars and directors in California was more than a probability, but they did not court famous friends despite being so well known. I sense they were simply a delightful couple to spend time with and their house (Case Study House #8, one of many homes built as part of The Case Study House Program spearheaded by John Entenza, the publisher of Arts and Architecture magazine) is the kind of stimulating environment that anyone in the their right mind – with a hint of design sensibility – would want to be a part of.
Available from The Conran Shop for around £1050.
Commissioned by Time Inc in 1960 to decorate and furnish three lobbies in New York's Rockefeller Center, the Eames studio designed the Lobby Chair and a series of solid walnut stools. Featuring three different design details – A, B and C – in their central sections, the stools can also be used as side tables.
Pat told me that Ray kept "endless detailed lists on each of their guests preferences for all kinds of things, from food to hats". Being excellent hosts and top of their game within the design field, coupled with Ray's extensive interest in all types of performance (including theatre and musical film), it's hardly surprising that they gathered a formidable circle of movie industry friends.
Hollywood connections
The actor and author Alexander Knox (Wilson (1944), These Are the Damned (1963), Accident (1967), You Only Live Twice (1967), Tinker Tailor Soldier Spy (1979)) was passionate about furniture and an amateur furniture maker himself, often asking Charles Eames for advice. Such was their friendship, his wife, the actress Doris Nolan (Holiday (1938)) even appeared as a model in some Eames adverts. Later, when the Knox family had moved to Northumberland in UK, they had crates of Eames furniture shipped over to their new home.

In fact, many film stars bought Eames furniture, and many also tapped into their knowledge and vision acting as private architecture and furniture consultants. Charles Eames designed the office at Twentieth Century Fox for the screenwriter, director and producer Philip Dunne in which he crafted romantic and historical dramas.
Best known for How Green Was My Valley (1941), The Ghost and Mrs. Muir (1947), The Robe (1953) and The Agony and the Ecstasy (1965), Dunne was also politically active during the "Hollywood Blacklist" episode of the 1940s-1950s. The Dunne's own house was full of Eames furniture and interestingly they lent the Eames a camera with which to make films like "Parade" (see a catalogue and footage of Eames films on the Eames Office website).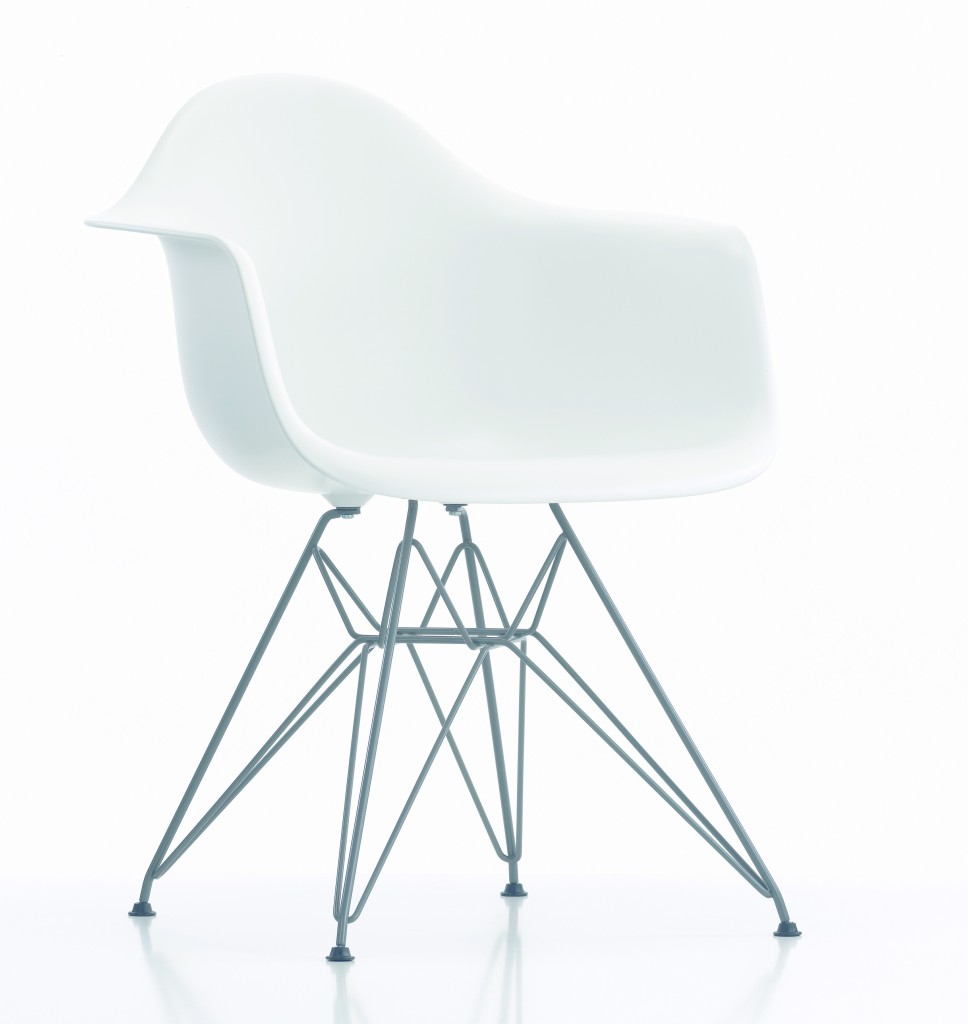 Pat also tells us The Eames knew the movie producer Norman Lloyd (whose Father managed a furniture store) and from Charles's college days at Cranbrook he was also friends with the actress Francis Rich. In 1940 her mother, the well known film and radio actress Arlene Rich, commissioned Charles to design a guesthouse and art studio (sadly never realised). Charles and Ray were also friends with the Hollywood agent/theatrical producer Leland Hayward, but their relationship with writer/director/producer Billy Wilder was particularly significant.
Friend and furniture fiend: Billy Wilder
In addition to turning out such gems as Sunset Blvd. (1950), Some Like It Hot (1959), Love in the Afternoon (1957), The Spirit of St. Louis (1957) and The Apartment (1960), Billy Wilder was fascinated by furniture. Pat's conversations with Wilder led to the discovery that he had bought some tubular steel chairs (probably Mies Van der Rohe and Marcel Breuer) during his time in Berlin, so was no stranger to the impact of the Bauhaus and modernism on design and culture.
In 1950 Charles Eames designed the Eames Chaise for Wilder. The Eames office website says "While the idea of the Eames Chaise may have been brewing for a while, it really took hold in 1955, when Charles accompanied renowned film director Billy Wilder on a film location scout to Newfoundland. During this trip, Charles learned that Billy liked to take naps in the same way as lighthouse keepers¬on a narrow plank of wood".
We're sure you'll agree the Chaise is a sight more attractive than a plank of wood! Pat even discovered Charles's original sketch on the Newfoundland hotel notepaper in the extensive archive.
Available from The Conran Shop
Charles and Ray Eames frequently created variations of their chair designs by combining one seat shell with different base frames. The Plywood Group, to which this relaxed lounge chair belongs, is available with either chromed tubular steel or wood base frames, hence LCM (Lounge Chair Metal) or LCW (Lounge Chair Wood). The moulded wood laminate seat and backrest echoes the shape of the human body, making these chairs extremely comfortable.
Charles and Ray Eames frequently created variations of their chair designs by combining one seat shell with different base frames. The Plywood Group, to which this relaxed lounge chair belongs, is available with either chromed tubular steel or wood base frames, hence LCM (Lounge Chair Metal) or LCW (Lounge Chair Wood). The moulded wood laminate seat and backrest echoes the shape of the human body, making these chairs extremely comfortable.
Wilder also bought Eames early plywood chairs which are famed for their technological innovations but pressed them to make a more comfortable chair. Whilst not exactly designed for him, the iconic Lounge chair was the result and Wilder was the proud recipient of one of the first prototypes.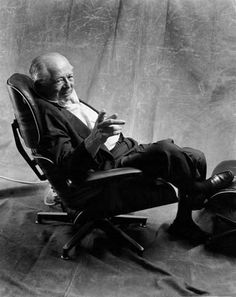 Charles even designed Wilder a house to accommodate his vast art collection, but it sadly never quite came to fruition. Ray – having trained as a painter with Hans Hoffman in New York – had a knowledge of art that gained the respect of Wilder. The three of them shared an insatiable appetite for collecting artefacts which cemented their relationship ever further.
So, when Wilder needed someone to undertake the location stills on The Spirit of St Louis, who best to ask? Charles Eames of course. While Charles was off documenting over 3000 stills photos of the movie, Ray was back in the office designing and planning a grand tour of an exhibition of the Spirit of St Louis film set.
Even Charlie Chaplin can be seen in some of the Eames own photos which record the Japanese tea ceremonies they would often hold.

Set for action – The Moon is Blue
The Eames were consultants for the 1953 movie The Moon is Blue which is practically a product placement exercise for Eames furniture! The film centers around an architect (played by William Holden) who's dashing apartment contains a Saarinen womb chair (Saarinen and Charles Eames collaborated a great deal whilst studying at Cranbrook), several Eames Wire Chairs and a Noguchi Coffee Table. Interestingly, even the star of the film, Maggie McNamara looks remarkably like Ray Eames.
We also see another classic in the Hardoy Butterfly Chair in the architects reception room.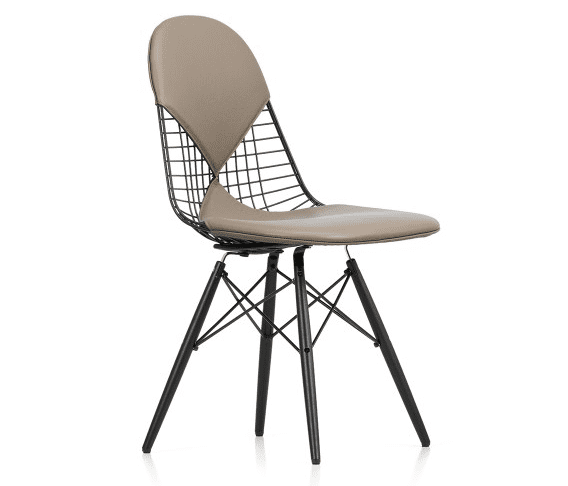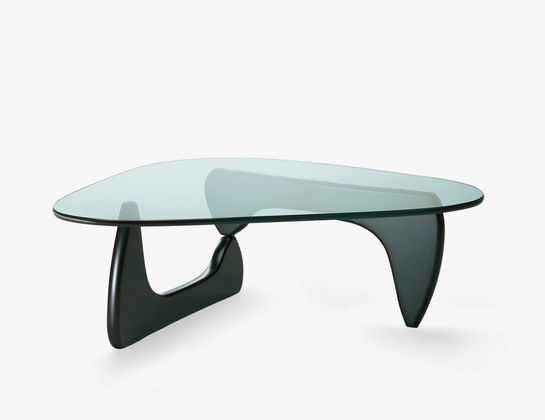 Set dressing an Executive Suite
John Houseman drafted in the Eames to help with Executive Suite (1954) as they had enlisted so many stars in the movie they'd run out of money for the sets! The film centers around the internal struggle for control of a furniture manufacturing company after the unexpected death of the company's CEO. In the film set you can also see a beautifully bold and graphic Eames Circus No 3 poster and eagle eyes out there will even have spotted a Ray Eames sculpture in the office.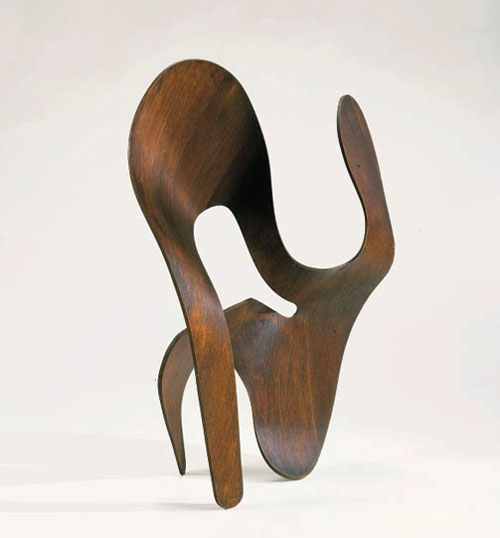 There are almost too many interesting stories to tell about the this pioneering couple and their Hollywood connections, so you'll just have to wait for Pat's forthcoming book on the subject, with baited breath.
Subscribe to our newsletter and we'll be the first to let you know when it's out.
Also available:
The Architect and the Painter (DVD)
You may also be interested in:
Read our feature which covers many of the movies the Eames Lounge chair was featured in here >