The 2018 BAFTA Awards nominees were announced by the The British Academy of Film and Television Arts in London this week and there are some mighty production designers and film sets amongst them. 
The nominees for production design typically go the Production Designer and the Set Decorator as a team, and this year they are:
Beauty and The Beast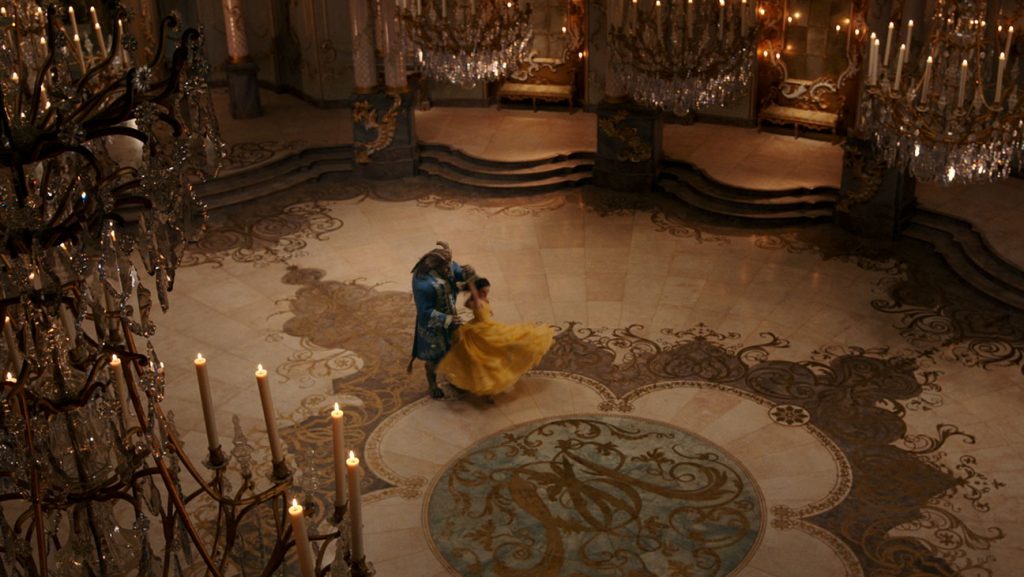 Production Designer: Sarah Greenwood
Set Decorator: Katie Spencer
This live-action remake of Beauty and the Beast stars Emma Watson as Belle, Dan Stevens as the Beast, and Luke Evans as Gaston. When it comes to dancing and singing furniture, what's not to like? Sarah Greenwood, who also designed the set of Anna Karenina and Sherlock Holmes movies has rightly received two nominations in this years BAFTAs.
Blade Runner 2049
Production Designer: Dennis Gassner
Set Decorator: Alessandra Querzola
Dennis Gassner decided to build as many of the Blade Runner 2049 film sets as possible (about 90%) so that production could maintain complete control over what it was shooting.
We loved the nod to Deckard's apartment in the original film with the Frank Lloyd Wright tiles in K's apartment and the Artifort white Ribbon chair designed by Pierre Paulin in 1966 in the Wallace Corporation headquarters.
The reappearance of our favourite, gorgeous Cibi whisky glass tumblers and of course, the amazing memory orb also caught our eye. 
Dunkirk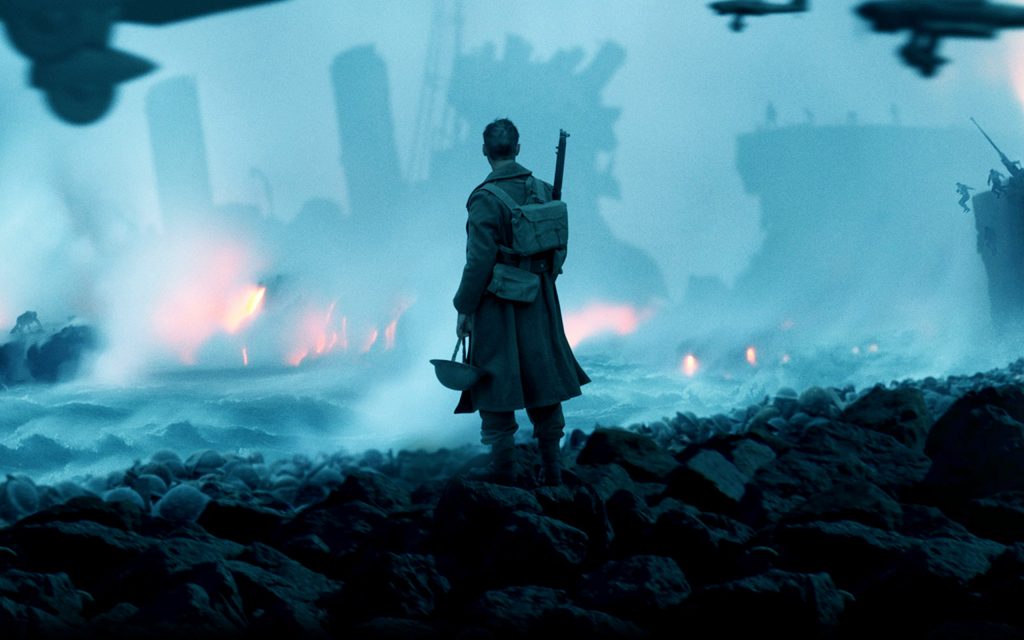 Production Designer: Nathan Crowley
Set Decorator: Gary Fettis
Christopher Nolan's Dunkirk tells the story of the evacuation of this area of this French coast in May 1940 from three points of view – the beach, the sea and the air. 
Another of this year's production design nominations goes to a film which documents what was happening at another end of the same war – in London…
Darkest Hour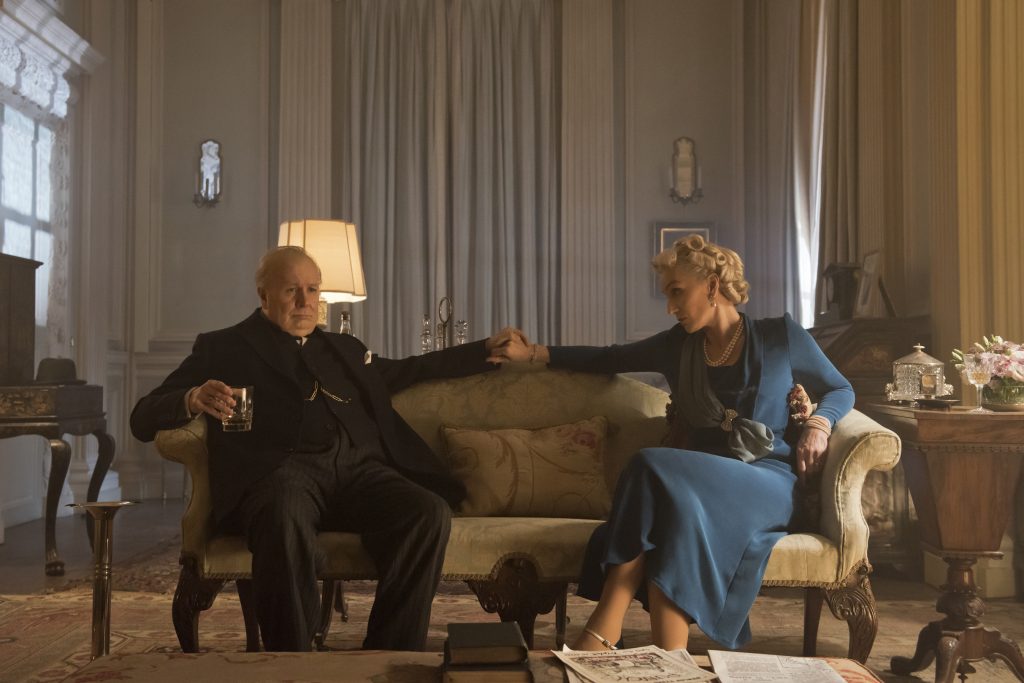 Production Designer: Sarah Greenwood
Set Decorator: Katie Spencer
Directed by Joe Wright, Darkest Hour is the dramatic story of four weeks in 1940 during which Churchill's courage changed the course of world history. The Downing Street location was actually filmed in a near derelict house in Yorkshire which had been untouched since the occupants passed away. Sarah Greenwood and Katie Spencer turned it into the interiors of Downing Street so they could evoke a tawdry and dingy London coming out of the 1930's recession into the early days of World War II.
The Shape of Water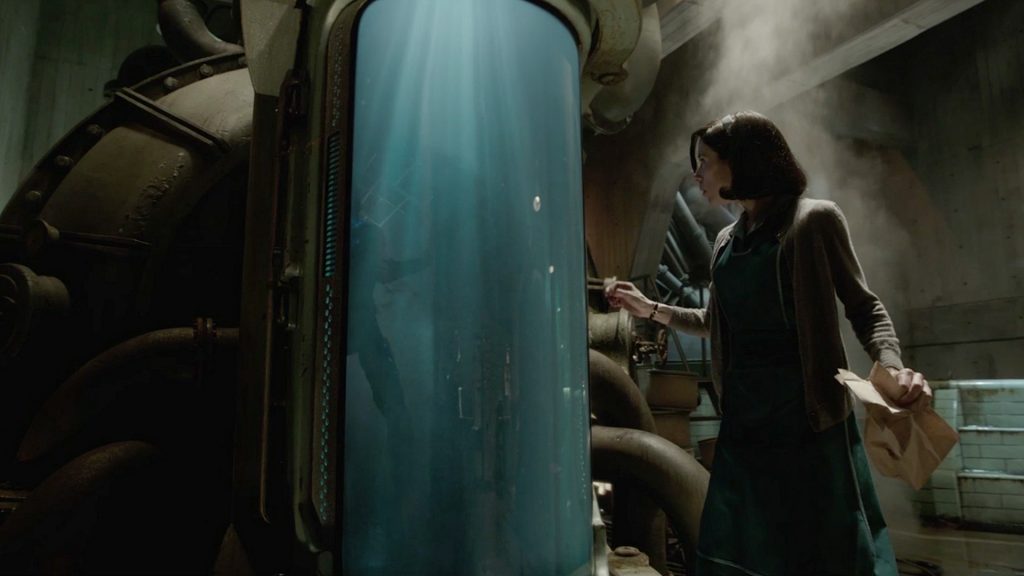 Production Designer: Paul Austerberry
Set Decorators: Jeff Melvin and Shane Vieau
Production Designer Austerberry has said that the colour palette of Guillermo del Toro's The Shape of Water, especially teals and blues was key to telling the story of the mute Elisa transitioning into her fish-man's watery world. Bizarre to imagine, for while the film was going to made in black and white!
See the full list of nominations across all categories here.
The Awards ceremony, hosted by Joanna Lumley is on Sunday, February 18th at the Royal Albert Hall and will be broadcast on BBC One.